Liverpool Ladies scored three wonderful strikes to come back from a goal down against Doncaster Rovers Belles on Sunday.
A first-half brace from Caroline Weir and a brilliant strike from Natasha Harding after 70 minutes gave the Liverpool Ladies a 3-1 victory.
Rhiannon Roberts scored the opener for the Belles, and the hosts made life difficult for Scott Rogers' side as they dominated the opening half-hour.
Weir was a standout performer for the Reds though, and it was her two goals from midfield that gave Liverpool a foothold into the game.
Doncaster, who currently sit bottom of the league table, couldn't keep out Weir's curling effort to score the first, but it was her second goal which really caught the eye—and could be a contender for goal of the season.
Despite the Belles' early domination, Liverpool were well and truly on top of the game for the remainder of the match and rounded off a thrilling performance with Harding's 72nd-minute strike.
Speaking after the game on LFCTV, Rogers said: "I thought we were slow in the first half and our speed of play wasn't right."
"They were here to frustrate us and nick a 1-0 win and when they scored the free-kick we started to think 'oh dear, is it another one of these days?'
"But we spoke at half-time and gathered ourselves together and the second half was much better."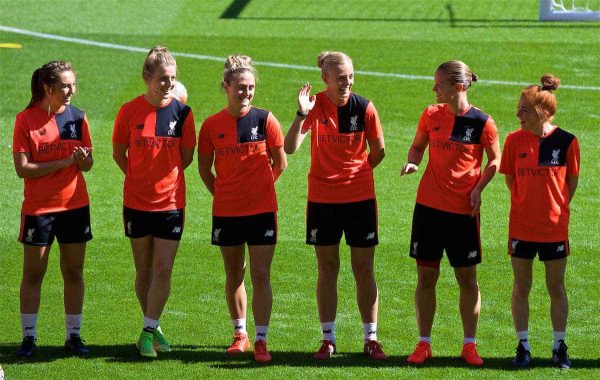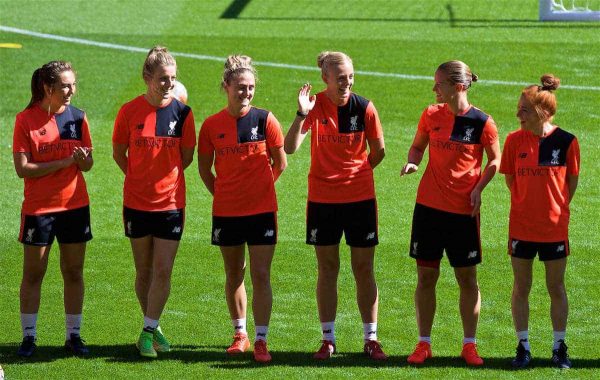 Goalscorer Weir also spoke to LFCTV after her brace helped Liverpool claim victory.
"I'm really happy with the three points and it was a good performance so I'm delighted overall," said Weir.
"I saw the bottom corner [for the first goal] and went for it and I was happy it went in. We started to play some better football after that.
"It was a slow start, once we got the first goal we built into it and then in the second half we were much better and ended up with a convincing win."
When asked whether her second goal was goal of the season, Weir said: "I'm not so sure, I don't really remember! It was a great ball into me and I turned and took the shot and I'm really happy it went in."
Liverpool Ladies' next fixture is against Arsenal Ladies on November 8 at the Select Security Stadium as Rogers' side welcome their rivals from London.
The Reds currently sit in fourth position in the Super League table, behind Arsenal Ladies, Chelsea Ladies and first-placed Manchester City Women.