Monday night sees the next chapter in Liverpool's rivalry with Man United written, and their Anfield showdowns in the Premier League era have brought endless drama.
It doesn't matter where both sides are in the table, Liverpool vs. Man United will always be regarded as the biggest game in English football.
Although it is a rivalry with plenty of hatred thrown in, there is also a deep-lying respect between two clubs with great tradition and history.
Liverpool welcome their fiercest enemy to Anfield on Monday evening, in what is the 25th league meeting between the two since the Premier League's inception in 1992.
In that time, we have witnessed some truly memorable games as Reds supporters, in a fixture that has guaranteed both joy and misery.
1990s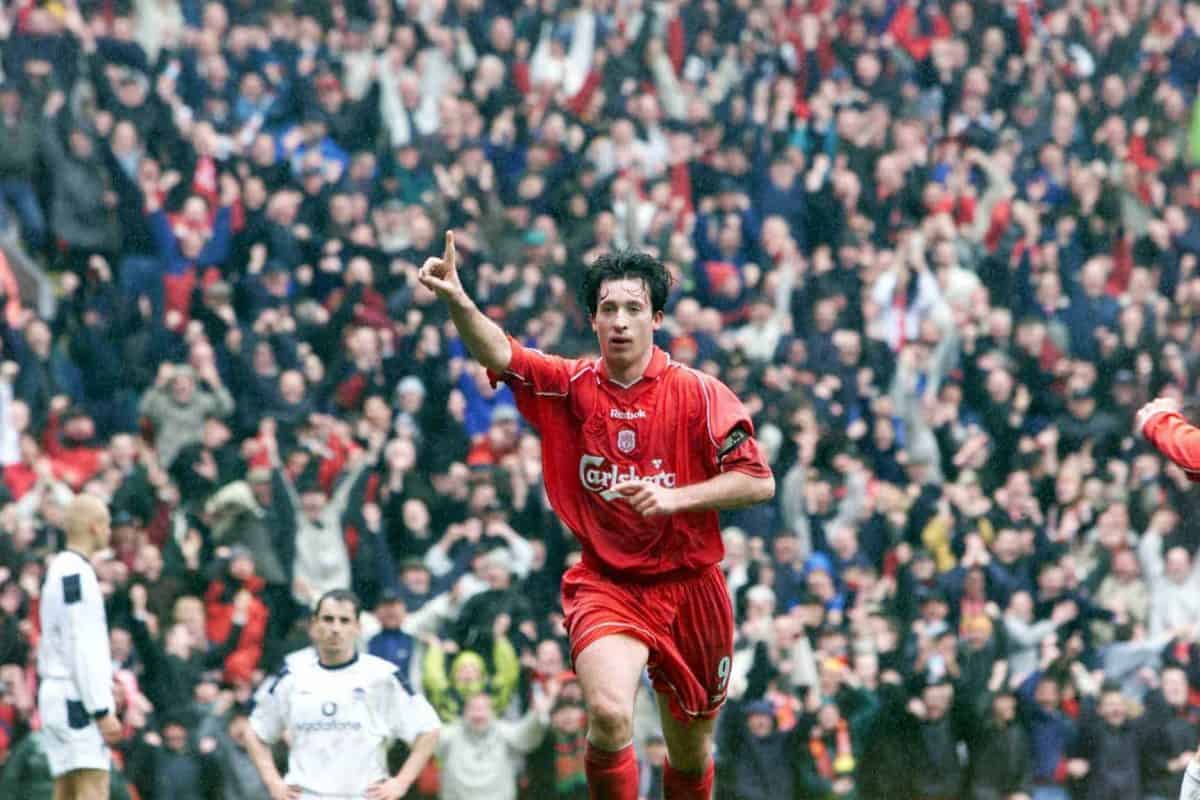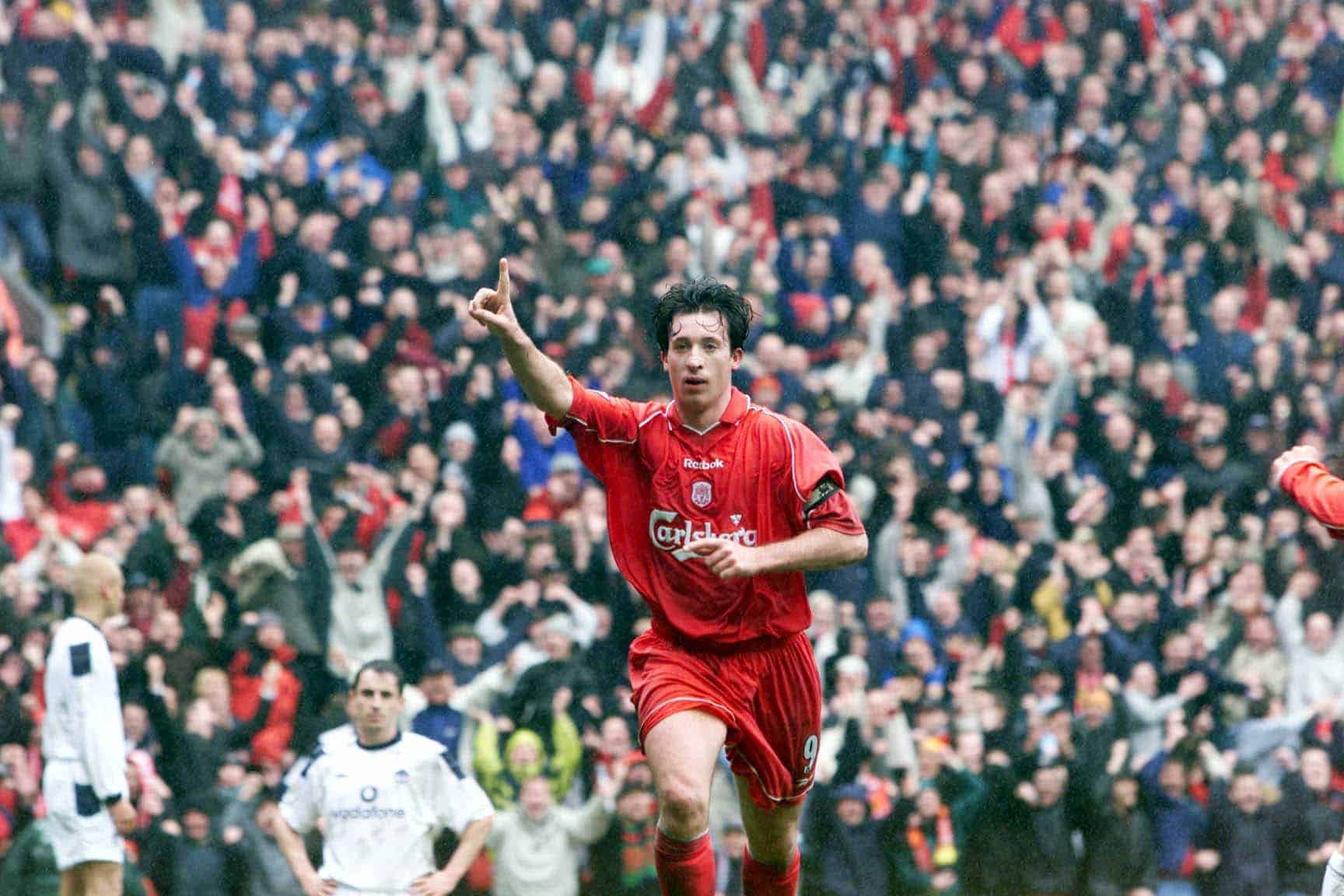 In the final year of what was known as the First Division, a 2-0 victory for Liverpool at home to United officially ended Alex Ferguson's side's title dreams, and handed Leeds United the trophy.
Unfortunately, it would only delay the inevitability of United dominating the English game, and they got their revenge with a 2-1 win in March 1993, on their way to a first league crown in 26 years.
The following January, Anfield witnessed a classic, as the Reds produced an Istanbul-esque comeback. They recovered from 3-0 down to draw 3-3, with a Nigel Clough double and bullet header by Neil Ruddock earning Roy Evans' men a point.
https://www.youtube.com/watch?v=MxCx1oDEoZs
The mid 1990s saw Liverpool making an attempt to go toe-to-toe with their great adversaries, with young English talents such as Robbie Fowler, Steve McManaman and Jamie Redknapp spearheading an exciting Reds team.
They picked up consecutive 2-0 victories in 1994/95 and 1995/96, with Fowler the two-goal hero in the latter, but it would be over five years until Liverpool tasted victory at home to United again.
A 3-1 defeat in April 1997 was tough to take, not only because of some pub standard goalkeeping from David James – he gifted Andy Cole a header by flapping at a looping Gary Neville cross – but also due to it all but wrapping up the title for Ferguson and his team.
United then repeated the trick in December of the same year, while in 1998/99, two own goals from Jamie Carragher cost Liverpool dearly, as they succumbed 3-2 to the visitors.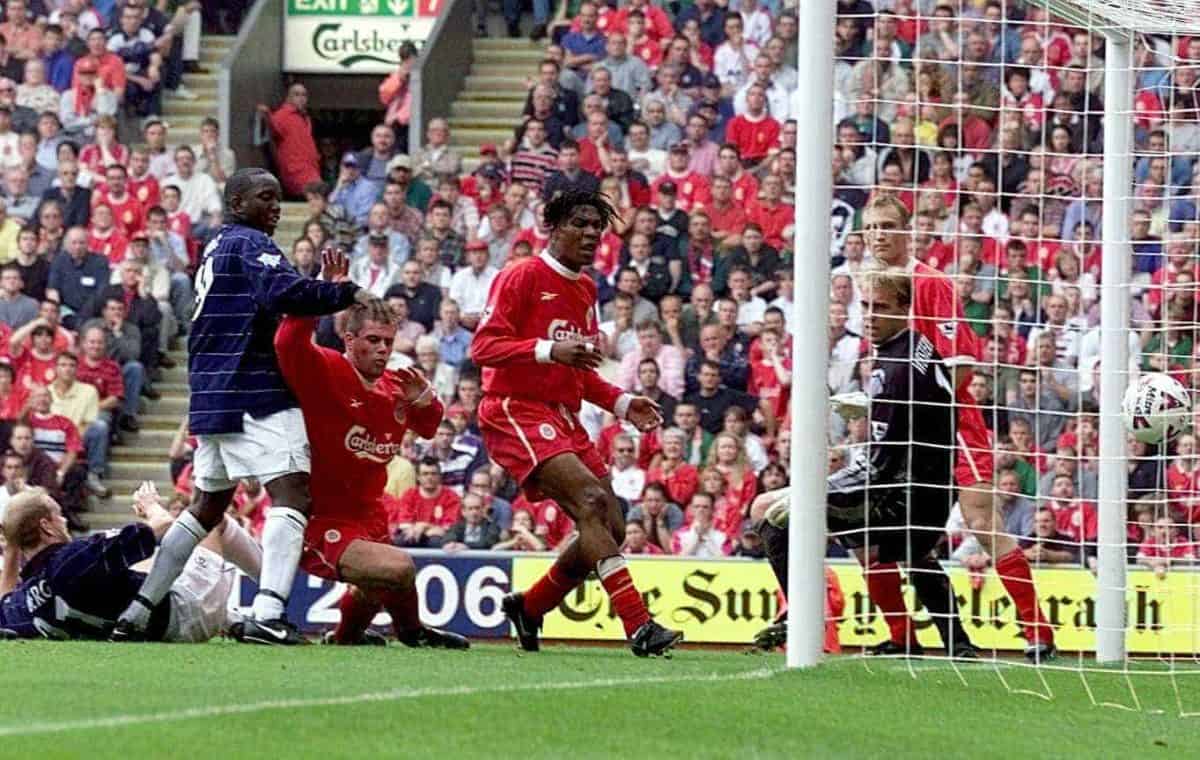 There was the joy of a late comeback in May 1999, however, as former United man Paul Ince grabbed a last-gasp equaliser to earn the Reds a 2-2 draw, in front of a delirious Kop.
Fergie was fuming, after a harsh sending off for Denis Irwin turned the game on its head, which made Ince's goal all the more sweet.
It was the final Anfield meeting between the two clubs in the 20th century, and it was fitting that it was a dramatic affair.
2000s

Danny Murphy's free-kick had earned Liverpool a famous 1-0 win at Old Trafford in December 2000, as the Reds started their most dominant run of results over United since the Premier League started.
A young and emerging Steven Gerrard introduced himself to the fixture with a stunning long-range strike at Anfield in March 2001, as Gerard Houllier's Reds won 2-0 on their way to a cup treble.
It was the first of nine goals that Gerrard would score against the side he loathes more than anyone else.
In the autumn of 2001, John Arne Riise's once-in-a-career free-kick inspired Liverpool to a 3-1 win, with Michael Owen's double also making himself a hero on the day. Why oh why did he choose to join United eight years later?
Then came another barren home spell for the Reds – seven years and 10 months, to be exact – in what may have to be remembered in part as 'The Jerzy Dudek Years'.
The Pole's howler gifted Diego Forlan a goal at the end of 2002 – he didn't cover himself in glory for Forlan's second of the day either – as United nicked a typically gritty 2-1 win.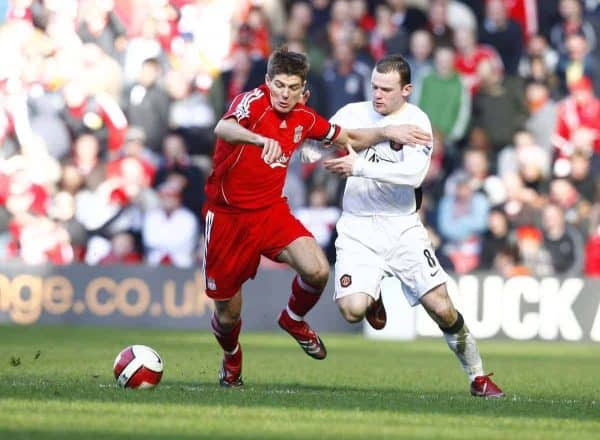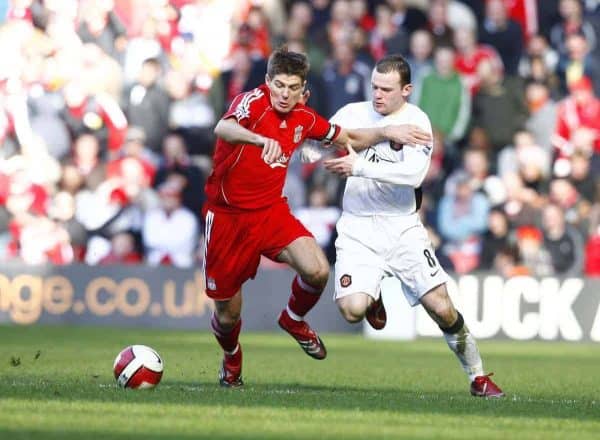 Eleven months later, Dudek was again unconvincing as two Ryan Giggs goals found their way past him, as another 2-1 defeat dented Liverpool's title hopes.
Wayne Rooney scored the only goal of the game in early 2005, and a dreadful 0-0 draw in 2005/06 was one of the least eventful Liverpool-United clashes in history.
The Reds may have snuck a 1-0 win in the FA Cup in 2006, thanks to Peter Crouch's header, but the disappointing results continued in the league.
John O'Shea's stoppage-time winner in April 2007 was both hugely undeserved and extremely difficult to stomach, and later that year Carlos Tevez's solitary strike earned the United another win on Merseyside.
Thankfully, the long wait for a home league win finally ended at the start of the 2008/09 campaign, as a Wes Brown own goal and Ryan Babel finish overturned a 1-0 deficit in front an Anfield crowd full of both happiness and relief.

A Fernando Torres beauty and a late David N'Gog effort – who else remembers Pepe Reina running the full length of the pitch to celebrate? – sealed another win in 2009/10, as Liverpool finished the decade strongly against United.
2010s
Because of the way fixtures worked out, it would be nearly 18 months before the two old foes met again at Anfield, but it was well worth the wait for Liverpool.
Dirk Kuyt scored perhaps the easiest hat-trick in the history of the game in a 3-1 triumph, and Luis Suarez was mesmeric, having recently joined from Ajax.

A Kuyt-inspired FA Cup fourth round win came the Reds' way in 2011/12, as well as a 1-1 draw in the league, but Robin van Persie's late penalty completed a 2-1 win for United in September 2012.
It was an emotionally-charged afternoon, following a pre-match Hillsborough tribute, and for a while, it looked as though Gerrard's opener would be a fitting winner.

Jonjo Shelvey's sending off certainly didn't help matters, and his altercation with Ferguson as he left the pitch was ill-advised.
Daniel Sturridge's early header was enough for Brendan Rodgers' Reds to win in September 2013, as they embarked on a remarkable season that so nearly saw them clinch the title.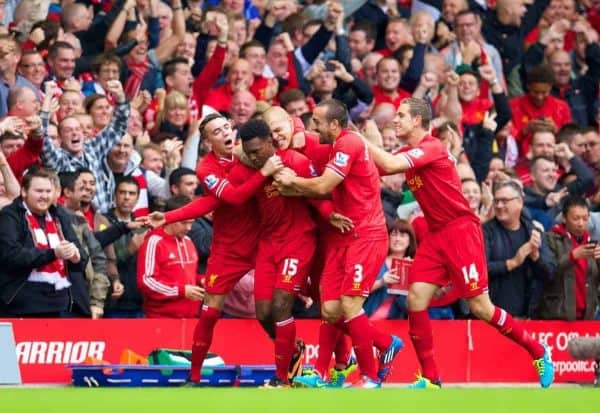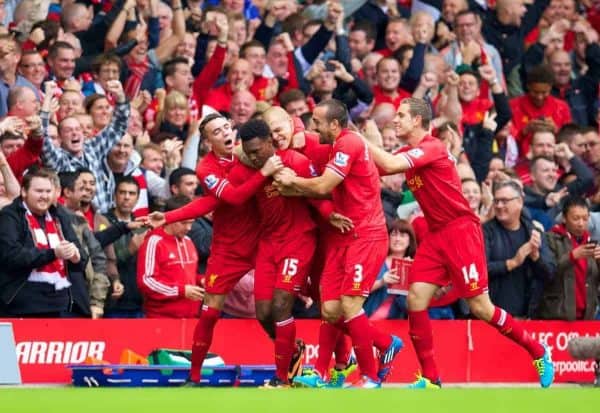 That was the last time Liverpool experienced victory at home to United in the league – they won 2-0 in the Europa League in March – with Juan Mata's double and a Rooney strike earning their rivals 2-1 and 1-0 wins in their two most recent visits.

It feels as though the Reds are due one, and given the confidence they are playing with currently under Jurgen Klopp, they shouldn't fear Jose Mourinho's side in the slightest.
A repeat of the magic Gerrard, Fowler and Riise produced against United would be just what the doctored ordered, rather than the horrors of Dudek, James and Shelvey.