Jurgen Klopp has discussed his favourite Liverpool goal of the season so far, selecting a top three of excellent strikes.
The Reds have scored 20 goals in the Premier League in 2016/17, more than any other side, as well as notching eight strikes in just two games in the League Cup so far.
Littered with excellent efforts, Liverpool's performances have been must-watch under Klopp, and the German's reception in the technical area has reflected that.
But when asked which of this season's goals was the best so far, Klopp found himself at odds with choosing a No. 1.
"There have been a lot of nice goals [so far this season]," he explained.
"Sadio's goal at Arsenal was not too bad, especially when I saw it after the game when I saw the movement he made to go between two players—it was really nice.
"A wonderful goal was, of course, Hendo's against Chelsea and Roberto Firmino's goal when Daniel Sturridge made the move against Leicester to open the gap for him.
"I love all of them—I don't want to decide, I love all of them and hopefully there are a lot [more] to come."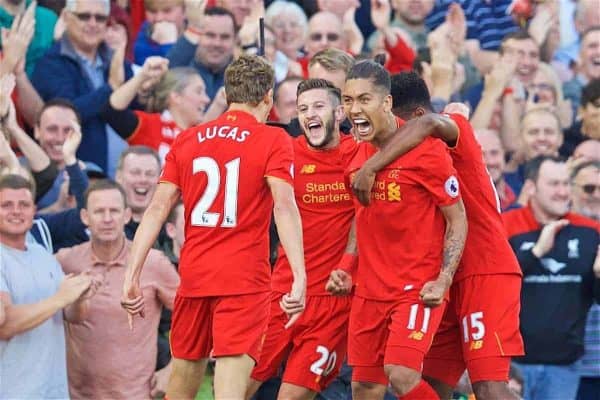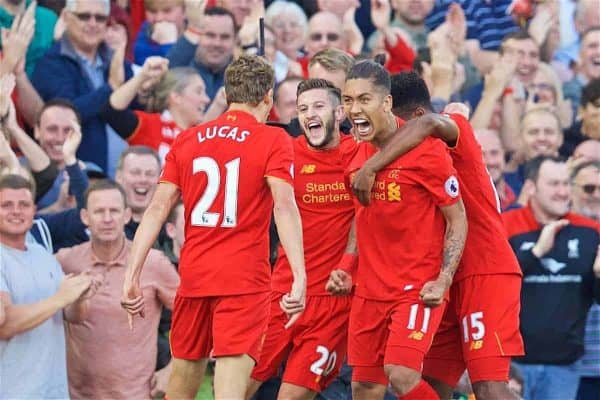 Averaging 2.5 goals per game so far this season, Liverpool are proving great value for money for supporters and neutrals alike.
That Klopp highlighted Sturridge's movement in the buildup to Firmino's strike against Leicester City in September's 4-1 victory at the redeveloped Anfield is perhaps most important, however.
The 49-year-old clearly recognises that while individual brilliance from the likes of Sadio Mane and Jordan Henderson is much-needed, Liverpool's success will undoubtedly boil down to a team effort.
Sitting third in the Premier League, level on points with Manchester City and Arsenal in first and second place respectively, the Reds will be hoping to continue their title challenge in 2016/17.
Furthermore, preparing to take on Tottenham Hotspur in the League Cup's round of 16 on Tuesday night, Klopp's side can continue their push for another cup final.
This will, of course, require more goals, and Klopp is expecting the Reds to better their previous efforts on their way to glory this season.