Steven Gerrard has levelled at criticism of his Liverpool successor, Jordan Henderson, hailing the Reds captain's performances.
Henderson has come under considerable scrutiny since taking the armband on Gerrard's move to LA Galaxy last summer, with this magnified by the 36-year-old's legendary status.
Further hampered by injury throughout 2015/16, Henderson struggled to live up to expectations in his first season as Liverpool's leader.
But praising Henderson's return to form this campaign, Gerrard insisted that Henderson should be valued by his own merit.
"I think criticism happens a lot in football, I've had it myself. It's all about different eras," he said.
"We see players described as the next Paul Gascoigne, the next Bobby Moore, the next this, that and the other, and that's not fair on players.
"People have got to judge Jordan Henderson for Jordan Henderson. What does he give to the team, what does he give to his team-mates around him?
"I know this kid and he has come out of Sunderland and has gone to a big club.
"He didn't get off to the best of starts—he knows that himself—but he has worked tremendously hard to improve in every single department.
"He really cares. He goes home and tries everything he can to be the best at what he does so he should be judged on what he brings to the team."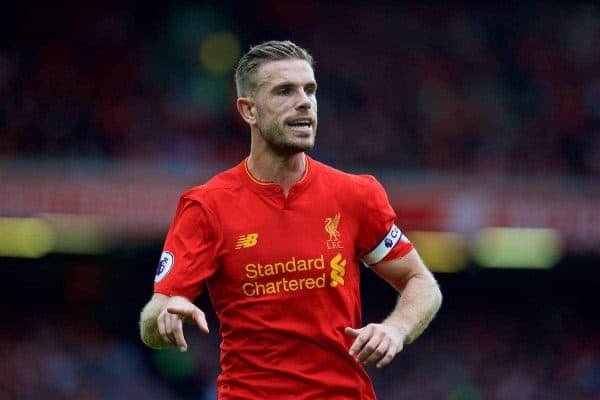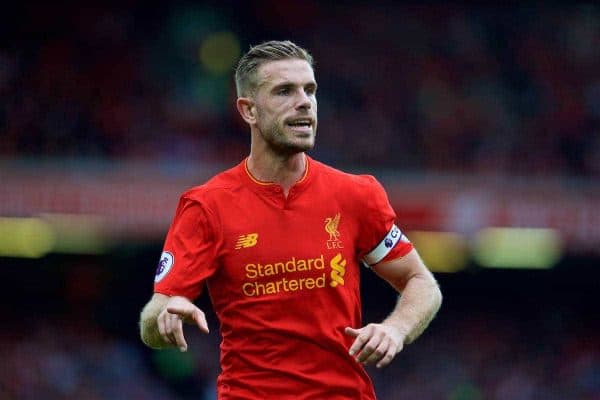 Henderson has been one of Liverpool's standout performers this season so far, progressing in a new role at the base of Jurgen Klopp's midfield three.
This culminated in a goal-of-the-season contender in the 2-1 victory away to Chelsea, showcasing the technical quality to complement his industry and defensive application.
In his praise for Henderson, Gerrard highlighted his display against the Blues as a marker of his form.
"He has shown bits of quality in games this season—especially in the win at Chelsea.
"The way he presses, the work rate, the high intensity. He is prepared to do the dirty work.
"Then there is his passing which is excellent and look at that goal at Stamford Bridge.
"If any other player had scored that goal the world would have gone nuts. That's the goal of the season for me so far."
Gerrard also tipped his former side for a top-four finish this season, and having lost just once in their first seven league games, taking 16 points from a possible 21, this is certainly feasible.