Eighteen-year-old academy star Trent Alexander-Arnold is the 18th local lad to debut for Liverpool since Steven Gerrard in 1998.
Alexander-Arnold was named in Jurgen Klopp's starting lineup to take on Tottenham Hotspur in the League Cup round of 16, marking a major positive for Reds supporters.
Born in West Derby, near Liverpool's Melwood training facility, Alexander-Arnold joins a long list of Scousers to turn out for the club.
It has been a difficult road for aspiring Reds since Gerrard made his first appearance against Blackburn Rovers in the Premier League towards the end of 1998, however.
Few have established themselves as regulars at Anfield, with Alexander-Arnold's predecessors serving as motivation for the versatile youngster.
---
Local Players to Debut for Liverpool Since November 1998
Stephen Wright (2000) – 21 apps
Jon Otsemobor (2002) – 6 apps
John Welsh (2002) – 10 apps
Darren Potter (2004) – 17 apps
David Raven (2004) – 4 apps
Mark Smyth (2004) – 1 app
Lee Peltier (2006) – 4 apps
James Smith (2006) – 1 app
Stephen Darby (2008) – 6 apps
Martin Kelly (2008) – 62 apps
Jay Spearing (2008) – 55 apps
Jack Robinson * (2010) – 11 apps
Adam Morgan (2012) – 3 apps
Conor Coady (2012) – 2 apps
Jordan Rossiter (2014) – 5 apps
Connor Randall (2015) – 7 apps
* Warrington, not Liverpool born
---
Only two of those 17 players to make their debuts between Gerrard and Alexander-Arnold are still at the club, Jon Flanagan and Connor Randall, with neither holding down regular first-team roles.
Flanagan is currently on loan at Burnley, while Randall has dropped back down to the Under-23s after making seven appearances for Klopp's side last season.
Only seven of those local players have made gone on to make 10 or more appearances for the club so far, with only Flanagan and Jack Robinson, now with Queens Park Rangers, doing so this decade.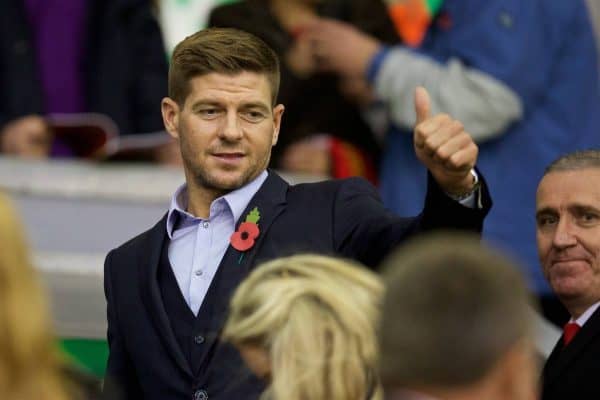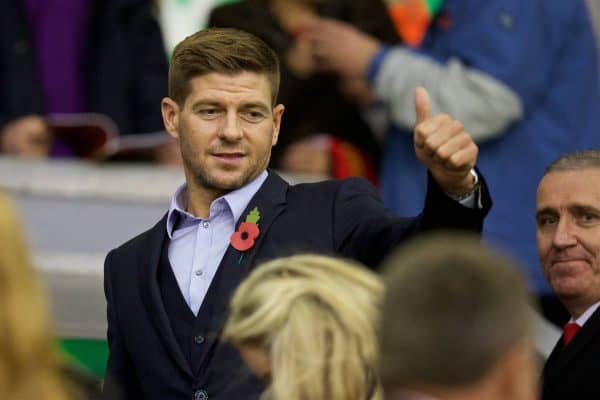 Alexander-Arnold is, by Gerrard's count, one of the most promising players in the Reds' academy, as the former captain revealed in his autobiography, My Story, last year.
"Trent Arnold has a terrific chance of making it as a top professional," Gerrard wrote.
"He's quite leggy but he's got a lovely frame and seems to have all the attributes you need.
"He has the right attitude and comes from West Derby, home to Melwood.
"So Trent is another Scouser and apparently, just as I tried to be John Barnes and Steve McMahon, he grew up pretending to be me while playing in the Merseyside parks.
"He can play as a No. 6, a holding midfielder, but he's versatile and I've seen him fill various positions. I know England are all over him."
Alexander-Arnold began to make his mark with a strong performance in the Reds' 2-1 win over Spurs, but as his forerunners prove, a debut is no guarantee of future success at Liverpool.