Though Liverpool are attempting to score their way to Premier League glory this season, history suggests defensive improvement is required.
Liverpool have scored goals at a remarkable rate this season, but they have also had issues conceding them all too regularly.
Indeed, for all the Reds' spectacular goalscoring displays, defensive work has been less impressive, with 14 goals shipped in 11 league games—the most of the Premier League's top seven.
Liverpool's attacking power is significantly outweighing their defensive failings currently, but the rate at which goals are being shipped presents concern for their increasingly realistic title dreams.
For such aspirations to end in glory, Jurgen Klopp's side need to tighten up—as history proves.
Current Projections

Sitting top of the table, boasting the most points and goals scored, there seems little for Kopites to worry about.
Indeed, with Liverpool scoring at a rate that over the course of a season would eclipse Chelsea's 103-goal Premier League record by one, little can dampen growing belief that the league trophy may finally return to Anfield.
But Klopp's men also occupy top spot having shipped more goals than any direct rival—five more than Chelsea and eight more than Tottenham—and this is where concern arises.
Liverpool are currently conceding 1.27 goals per game, which, extrapolated across the season, means the Reds' own net is on course to bulge 48 times.
This would be two fewer than the 50 of Brendan Rodgers' 2013/14 challengers, who netted 101 goals but came up agonisingly short, ultimately due to their defensive deficiencies.
Projected to concede a similar amount this season, this could again prove Liverpool's undoing, despite their unrivalled proficiency in front of goal.
So what does this mean for the Reds' title ambitions?
Title-Winning Defences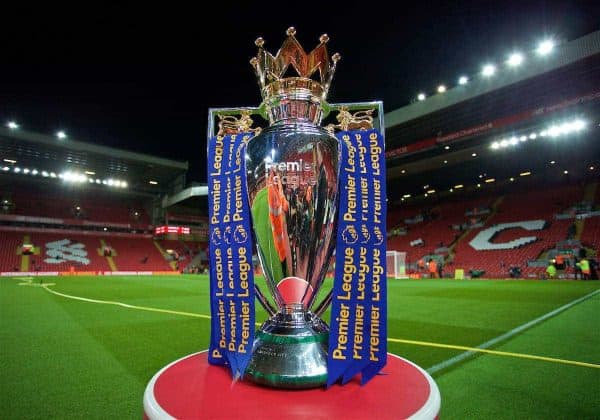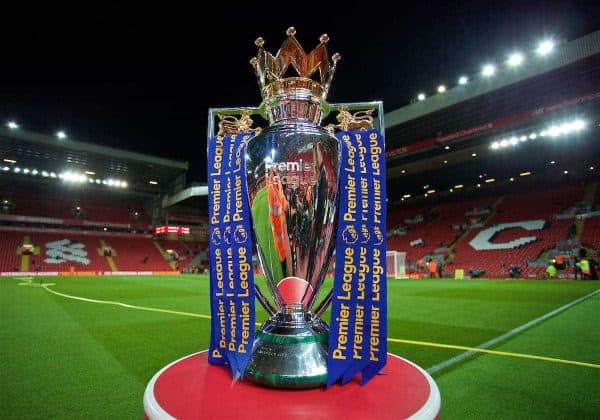 In short, if Klopp's side don't tighten up they run the risk of suffering agonising heartbreak again.
Given the stunning performances produced and what could yet arrive, with Klopp insisting "nothing we've done is close to 100 percent," the Reds have all the more reason to ensure defensive improvement ensues.
As displayed below, the average number of goals conceded by champions across the last 10 years is 32-one fewer than the Premier League era median of 33.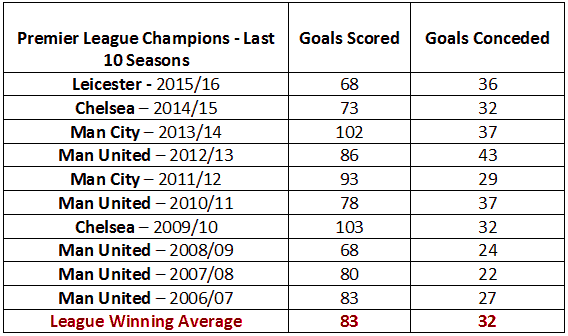 On course to ship 16 more, it shows just how big a problem Liverpool's regularity in conceding could cause, with the Reds, as it stands, facing the prospect of having to make Premier League history to secure the title.
No team has ever won the crown allowing over 45 goals, and only Man United have conceded more than 40 and won the title in the last decade—something they've achieved three times in the modern era (also in 1997, shipping 44 goals and in 2000, conceding 45).
This shows the scale of improvement Liverpool must produce if they are to avoid another near miss, despite their goalscoring prowess.
Vast Improvement Needed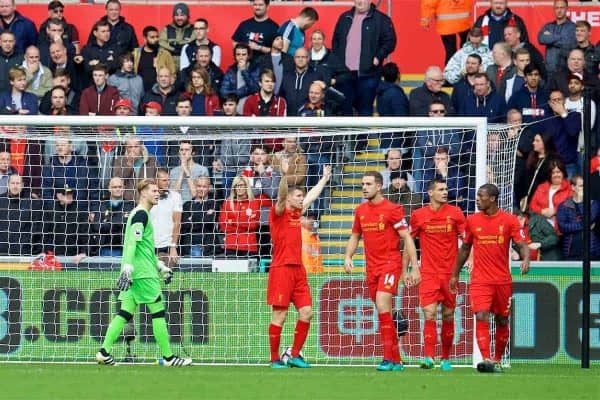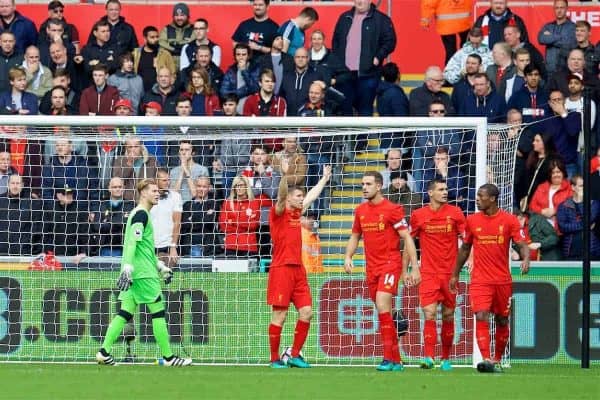 Liverpool are going to have to break new ground in order to win the title at their current rate.
Klopp's men will certainly give it a good go, and perhaps even have the belief they can do it considering the form of Sadio Mane, Philippe Coutinho and Roberto Firmino.
But it remains both unlikely and easier to sort defensive failings, rather than simply hope for the best.
Ideally, after the international break, Liverpool will improve to match the 32 goals conceded average of title winners over the last decade, but shipping 44 percent of that total already, this seems unfeasible.
The Reds would need to allow no more than 18 goals across the next 27 games, dropping the current conceded-per-game rate drastically from 1.27 to 0.66—a practical 50 percent reduction, and a task too far even for a man of Klopp's talents.
Perhaps best is to attempt to mirror United's 43-goal haul of 2013, which would require a more manageable reduction to just about one goal per game.
Though possibly the most realistic is to match the 45-goal record-high United secured glory with in 2000.
Klopp's men could still ship 31 times this season, bringing their goals-against-per-game rate down just a small amount to 1.15—a more realistic target and one that has at least proved enough previously.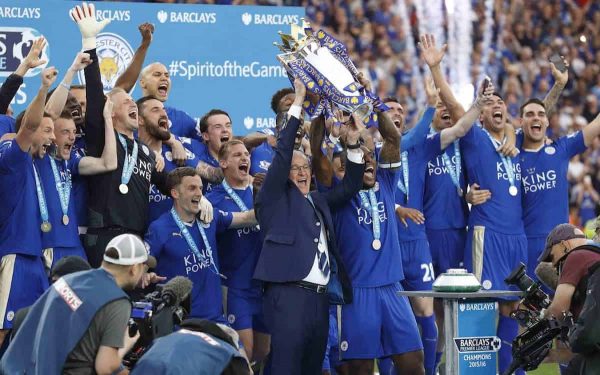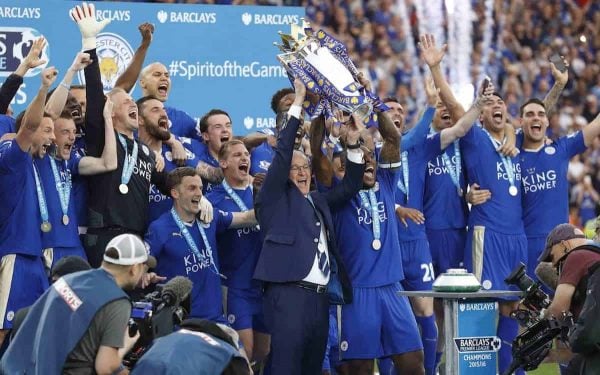 Producing the required improvement will be difficult, but the Reds can draw inspiration from the upturn Leicester City made in their title success.
The Foxes started sloppily, conceding almost two goals per game in their first nine outings, shipping 17 goals in total—six more than Liverpool at the same stage this season.
But Leicester sparked a turnaround with a clean sheet against Crystal Palace in their 10th game, before developing as a solid defensive unit to concede just 21 in their remaining 28 fixtures to end with a respectable 36 goals against—helped by posting another 14 shutouts.
While this would be a tougher challenge for Liverpool, playing a more expansive style than Leicester, it shows vast improvement is achievable.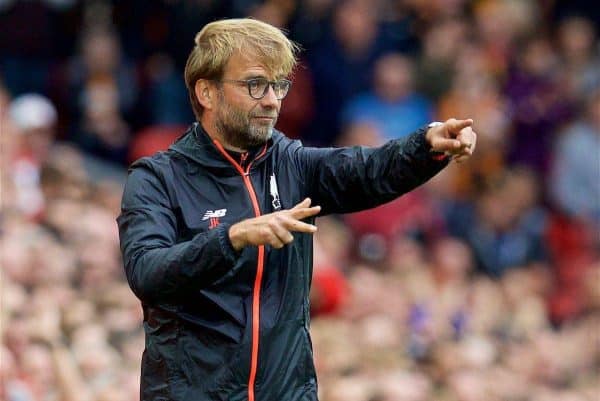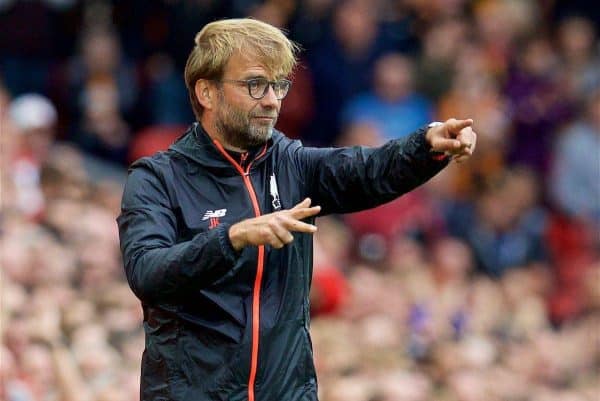 Playing with more control when comfortable could help, as would eradicating individual errors given Liverpool's tightness in open play, having conceded the fewest shots on goal per game of any side (8.1).
If Klopp's men maintain their current performance level they can carry belief that the title will be secured.
But tightening up defensively remains key to turning those dreams into reality.