It continues to be a season of frustration for Daniel Sturridge, but Saturday's visit of Sunderland would be ideal for him to return to Liverpool's starting line-up, argues Henry Jackson.
Last weekend's 0-0 draw at Southampton was the latest example of Sturridge only being awarded a late cameo for the Reds.
He was introduced with just 12 minutes remaining at St Mary's, and although an excellent cross should have seen Nathaniel Clyne head home the winner, he didn't have enough time to prove his worth.
Sturridge has only started five of the Reds' 12 Premier League games so far in 2016/17, and those were mainly due to either Sadio Mane, Philippe Coutinho or Roberto Firmino missing out through injury or lack of sharpness.
The striker is still searching for his first league goal of the campaign, although four League Cup strikes in three games have outlined his quality.
There have been some tenuous reports linking him with a move away from Anfield in January, but these seem very wide of the mark – there's no way Liverpool would allow him to leave mid-season.
Few Liverpool fans can argue about Sturridge not featuring regularly this season – Mane, Coutinho and Firmino have looked unplayable as a front-three – but Jurgen Klopp should give him his chance on Saturday.
David Moyes' Sunderland come to town, and while the Black Cats have enjoyed a mini resurgence in recent weeks, Klopp should be able to risk fielding a more attack-minded side.
Sturridge's Time To Shine?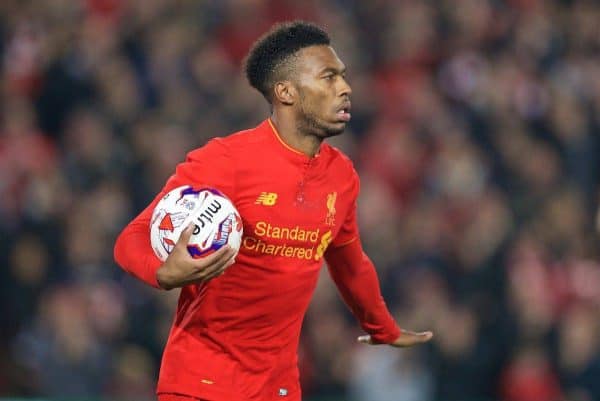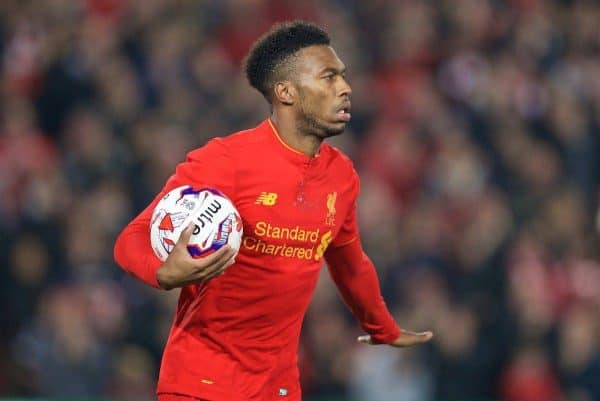 One of the biggest myths about Sturridge is that he has played badly this season.
People simply look at his lack of goals, his demeanour, and the belief that he can't press the ball as relentlessly as Firmino and assume he's become an issue.
The Englishman certainly hasn't found top gear and injuries have robbed him of some pace, but he remains a fabulous footballer, and one who will play a key role at times this season.
Big chances were missed away to Southampton, and had Sturridge been in the positions several of his teammates were in, the net would likely have been hit. He remains the most clinical forward we have.
With Adam Lallana set to be missing for the visit of Sunderland, Klopp has the opportunity to try something different.
There should be no need to play both Emre Can and Georginio Wijnaldum ahead of Jordan Henderson, with Coutinho more than capable of slotting into a central midfield role at the expense of either the German or the Dutchman.
This then frees up room for Sturridge in the front-three, and he will be absolutely desperate to show his manager he should be more involved.
Firmino is at his best centrally, without question, but as he showed in the 4-1 win over Leicester City in September, he can also be devastating drifting in from the left-hand side.
Such is the fluidity that Klopp allows his attack to play with, Sturridge and Firmino can easily interchange, along with Mane on the right.
The sight of having Liverpool's four most talented players all on the pitch together is a mouthwatering one, and hopefully one that will come to fruition.
It may be that Klopp ends up not starting Sturridge, but this is a match that feels tailor-made for him to break his Premier League duck this season.
He remains comfortably the best finisher that the Reds have, and in a game that may be frustrating and tight, his ruthlessness could be vital.
Plenty To Offer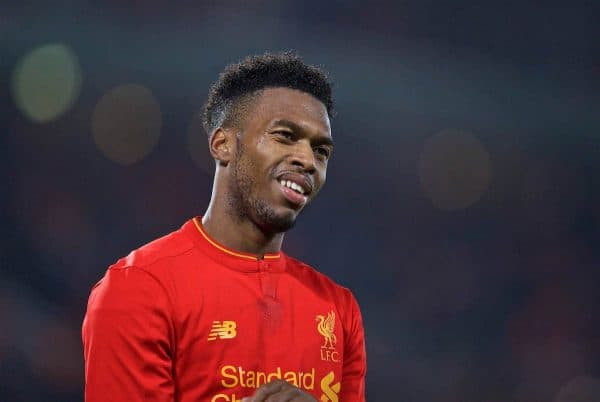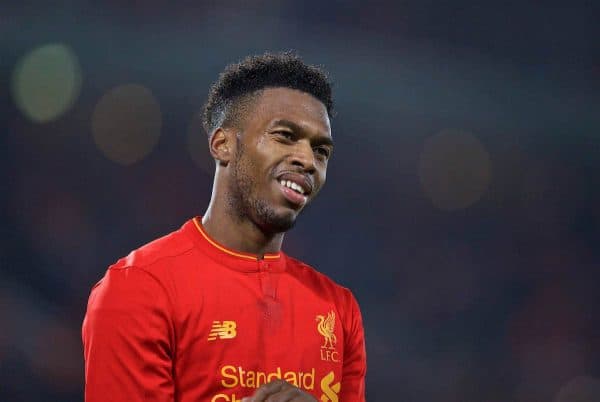 For one reason of another, some supporters have always found it tough to warm to Sturridge, and there does seem to be an unfair wave of negativity in his direction.
His character may not be as infectious as some, and he may not be a natural team player in the way someone like Henderson is, but the positives still far outweigh the negatives.
The 27-year-old has that rare ability to win a game on his own with a moment of individual magic, and his goalscoring record for Liverpool speaks for itself.
53 goals in 107 games are the statistics of a high-quality striker, especially when a number of those appearances have been from the substitutes' bench in recent times.
Even Sturridge's much-maligned off-the-ball work is nowhere near as bad as some claim, and his overall game has been impressive several times this season, even if he hasn't been a match-winner.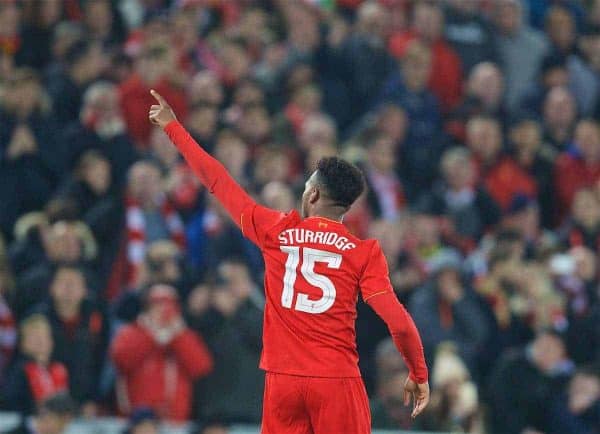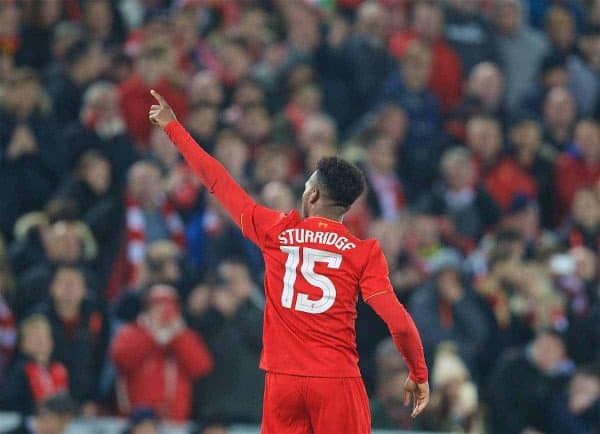 With Mane heading off to the Africa Cup of Nations in January, and injuries sure to be picked up by key players throughout the campaign, Sturridge will prove his worth between now and May.
Hopefully that starts on Saturday, and if he can find the back of the net, it will do wonders for his confidence, and get some of the agenda-driven critics off his back.
Quite whether Klopp sees Liverpool's most gifted striker as part of his long-terms plans is very much up for debate, but right now, he would much rather have him at his disposal than not.
In certain matches, it is perfectly understandable why Sturridge will have to settle for a place on the bench, but Sunderland is not one of them.
This fantastic player deserves more love, and more game time.