Liverpool defender Dejan Lovren has opened up about his difficult upbringing as a refugee, having fled Bosnia for Germany in 1992.
Premier League footballers are often depicted as pampered, overpaid and detached from a public that holds them aloft as heroes, or derides them as villains.
To the extent, this is the case, with players in the English top flight often paid £100,000 a week, as well as sponsorship deals and club-funded nourishment, entertainment and accommodation.
But this overlooks the struggle many have had to endure, and the sacrifices they've had to make, to reach the level of success.
Already in November, Reds winger Sadio Mane has spoken about his childhood in Senegal, travelling 500 miles to take part in a youth trial wearing torn-up boots and baggy shorts, while Nathaniel Clyne has previously detailed his childhood on one of the roughest streets in Brixton.
Perhaps most shocking, however, is Lovren's story, as the Croatia international told Tony Barrett of his journey from Bosnia, to Germany, to England.
"I was at home with my mother and we heard the sound of the air-raid sirens. It was really scary," he recalled.
"She took me in her arms to protect me and we went downstairs to the basement.
"My mum was crying and all we could do was hide. That is something I will never forget. How could I?
"After that we went into a small car, a Yugo, and my uncle drove us to Germany. That is how I became a refugee."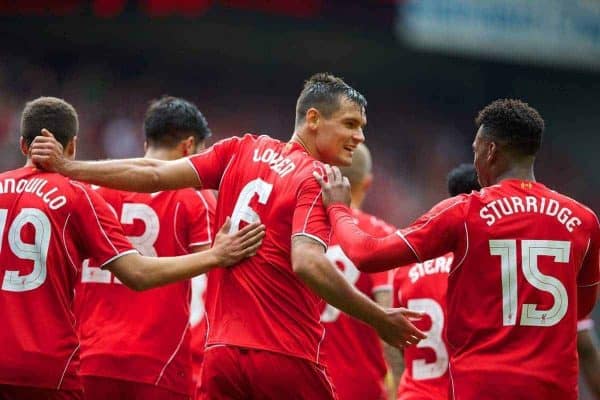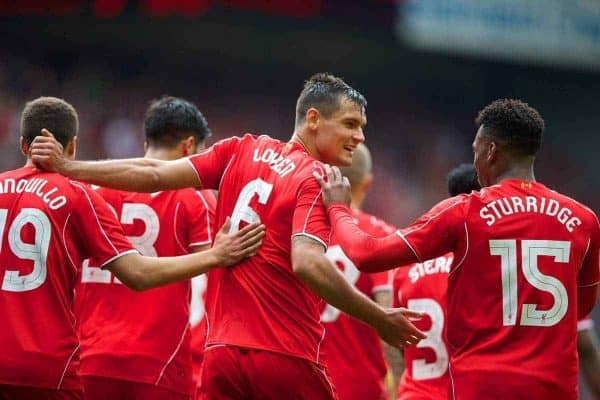 "It was a big decision for my parents to go to Germany," he added.
"We went with practically nothing apart from the clothes that we were wearing. We had no bags. Nothing.
"My father stayed behind in Bosnia for a couple of weeks; I'm not sure exactly why but maybe he had some things to take care of before he could join us, like selling the house so at least we would have something.
"I was a kid so I didn't know any different. I just knew that I was going to a new place where we would be safer.
"It was only when I was seven or eight that I started to realise what a big decision my parents had made to come to Germany."
Lovren's move to from Zenica to Munich came at a crucial stage, with the Bosnian War raging and the republic of Yugoslavia dissolving, and towns across the 27-year-old's homeland being ravaged.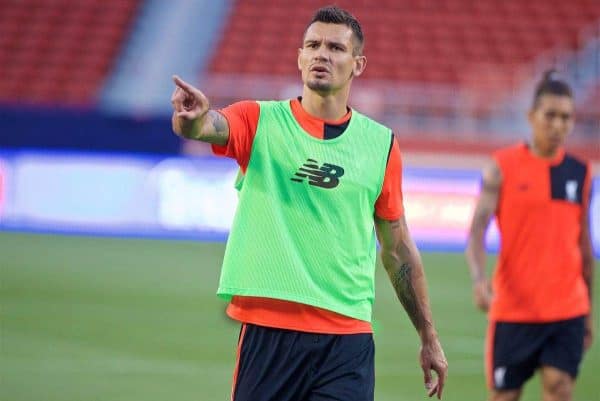 "If we had stayed in Bosnia maybe my parents would not be alive today, maybe I would have been killed," he said.
"Horrible things were happening at that time. I have read a lot about it and watched documentaries on YouTube so I know how bad it was.
"I was shocked by what people went through but it also made me understand why my parents felt that they had no choice but to leave.
"At a time like that, you are fighting for your life and you have to survive. That is what it means to be a refugee.
"You are not thinking of going somewhere where you will get a wonderful job and earn lots of money, you are just hoping to find somewhere where you can be safe."
Ultimately, Lovren's ability, and that of his 18-year-old brother Davor, helped provide for the family, with the defender plying his trade in Croatia after another forced move in 1999.
Establishing himself at Dinamo Zagreb, then Lyon, then Southampton and finally Liverpool, Lovren has prospered despite his troubled background.
As he continued, he resolved on the current refugee crisis in Syria that "my first instinct is always that we should give them a chance."