The FA are hoping to convince Liverpool wonderkid Ben Woodburn to pledge his senior international allegiance to England.
Woodburn hogged the headlines after the Reds' 2-0 victory over Leeds United in the League Cup quarter-finals on Tuesday night.
The academy forward became the Reds' youngest ever goalscorer after netting in the 82nd minute, aged just 17 years and 45 days, eclipsing Michael Owen's previous record at 17 years and 145 days.
Roundly praised for his impact, Merseyside was focussed on Woodburn at the final whistle—and seemingly, too, were FA officials.
According to the Liverpool Echo, the FA are pushing to secure Woodburn as a future England international.
This would see him switch allegiances from Wales, where he has most recently turned out at U19 level, scoring twice in the Young Dragons' 6-2 win over Luxembourg U19s on November 15.
Woodburn was born in Cheshire, and grew in England, but has established his close ties with Wales as a youngster.
However, as Owen Hargreaves did in 2000, it is not uncommon for a young player to first represent Wales and then move into the England setup.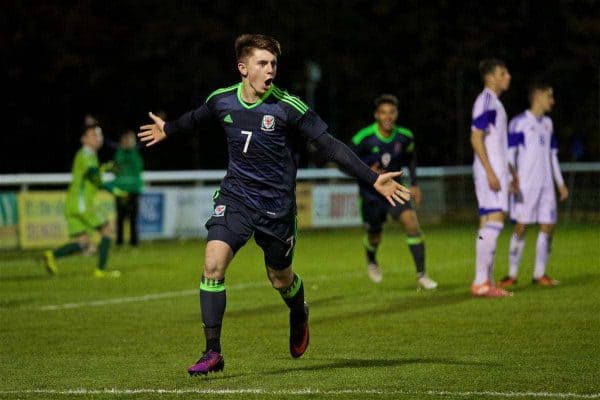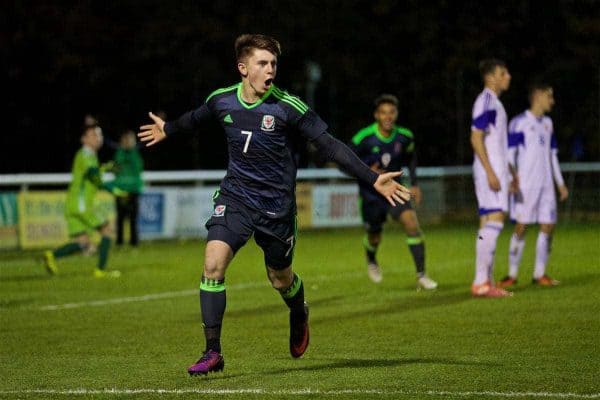 This is clearly something Wales fear, with ex-international Andy Legg telling BBC Radio Wales on Tuesday night that manager Chris Coleman should look to tie him down with his first cap soon.
"He could probably see a pathway and is thinking 'hang on a minute, I could be a part of the Aaron Ramseys, the Gareth Bales who came through from years ago'," Legg explained.
"And he could be the next generation as a superstar, so he may think that Wales is his best option anyway.
"As a youngster he's got to be guided and we just need to get an arm around him and make sure we guide him the right way."
Coleman gave Liverpool U23s captain Harry Wilson his first taste of international football back in 2013, aged 16 years and 207 days, though this remains his only cap for Wales to date.
Speaking in November, Woodburn did confirm that he was looking to follow in the footsteps of Ramsey and Bale, saying "[they] are world class and I want to replicate what they do."
"It's an aim for everyone," he said, "keep going and keep trying your best at the age you're at."