Liverpool captain Jordan Henderson insists the Reds are not going overboard about their current league position, despite reaching the Premier League summit on Sunday.
Liverpool produced yet another outstanding performance at Anfield, as Jurgen Klopp's ever-improving side thrashed Watford 6-1.
Sadio Mane scored twice on the day, and there were further efforts from Philippe Coutinho, Emre Can, Roberto Firmino and Georginio Wijnaldum.
The victory took the Reds to the top of the table for the first time in 30 months, leading to title talk from fans and pundits alike.
Henderson has been swift to play down their chances of glory this season, however, admitting it is far too early to get carried away.
"This is a very good team with very good players, but you don't get anything for being top in November," Henderson said.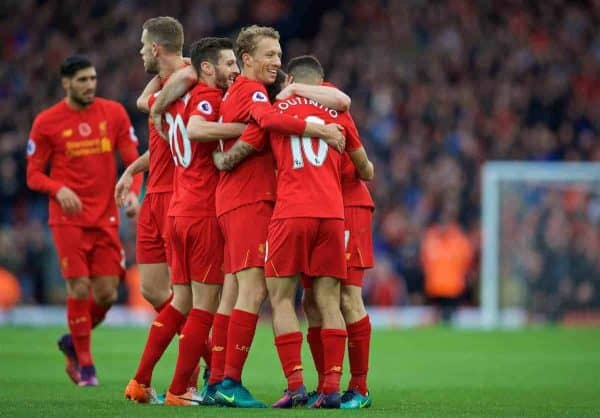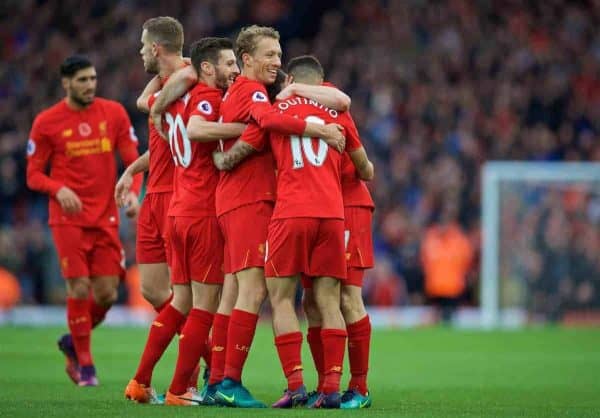 "It's just another game every week, like I keep saying – I know it's boring and you keep hearing us say it, but it's the truth.
"We're just concentrating on each game as it comes, working very hard in training and then applying it at the weekend.
"We've just got to keep going with that mentality and keep working for each other. If we do that, we'll be in a good position at the end of the season.
"There are a lot of teams up there. We're just confident with the performances and the results – we need to keep the momentum going.
"In training there has been a very high level and we need to keep that going. The players that you don't see playing, that are on the bench and in the squad, are very important to us because we work very hard in training as a group and they push each and every one of us in training.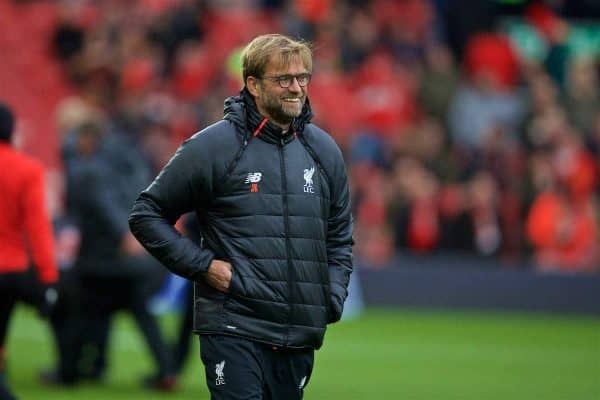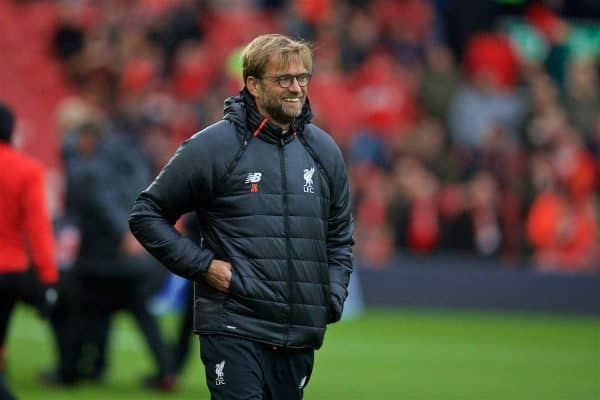 "I think that's really important throughout the season and that has been very good so far. We've just got to keep that going and keep putting on performances like that."
It is only natural for Henderson to cool talk of a maiden Premier League crown, but it is very hard not to start dreaming a little.
Liverpool are undoubtedly the most exciting, in-form team in the country at present, and they should only improve the more Klopp works his magic.
There are, of course, very strong challengers, most notably Man City, Chelsea and Arsenal, but all three have flaws that can be targeted.
With only 11 games played in a 38-game season, the 2016/17 is still in its infancy, in many ways, but Liverpool have come through a tough start with flying colours.