Liverpool's trip to Southampton on Saturday is a tough one for Jurgen Klopp and his side, and a failure to win should not be met with a needless overreaction.
The Reds looked unstoppable prior to the international break, and their 6-1 win over Watford saw them top the Premier League table for the first time in 30 months.
No team in the country is playing with such panache, with some of Liverpool's attacking football the best we've seen at Anfield since the 1980s.
With domestic action back on our screens this weekend, the Reds head to the south coast to take on a dangerous Southampton side.
Claude Puel has come in and done a better job than many expected, and their 2-1 win over Inter Milan in the Europa League was a sign of how far they've come in recent years.
There are a number of reasons why this will be a big test of Klopp's men, in a fixture that they have struggled with in the past.
Potential Banana Skin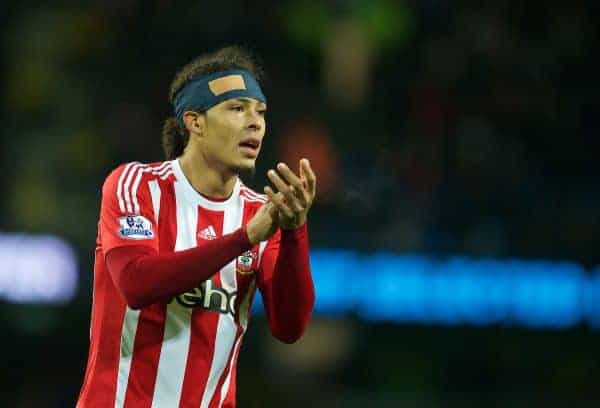 In terms of the matches you could have straight after the international break, this is not a particularly inviting one for Liverpool.
Southampton are a side who often raise their against the stronger teams, as their impressive performance in the 1-1 draw at Man City last month showed.
They have talented players all over the pitch, from Virgil van Dijk at the back, Steven Davis and Dusan Tadic in midfield right through to Charlie Austin in attack.
Of course, on paper Liverpool are still comfortably superior, but there hasn't been the same level of preparation available for this game, in comparison to others this season.
With various squad members arriving back from international duty at different times this week, Klopp hasn't been able to work in the same depth in training, and it may show.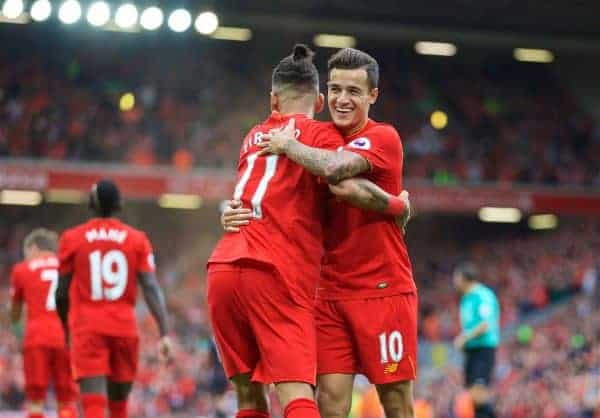 There is also the issue of certain players possibly not being at their healthiest going into the game, due to either injury or travel.
Adam Lallana is a doubt after hobbling off for England on Tuesday, while key Brazilian duo Philippe Coutinho and Roberto Firmino will only arrive back on Merseyside on Wednesday evening.
Making excuses in football is a rather cheap thing to do, but of the 14 matches Liverpool have played so far in 2016/17, this is one they may feel less prepared for.
Admittedly, a fair chunk of the squad have trained all week, and Southampton's players have had international commitments of their own, but this will be a testing trip.
No Overreaction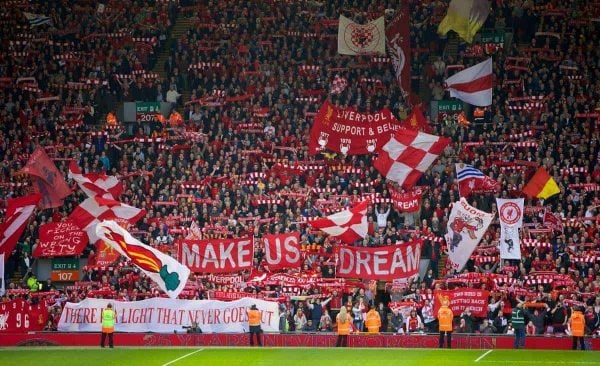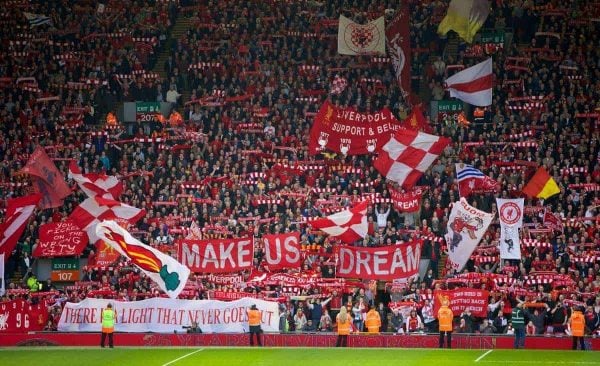 Should Liverpool fail to pick up a victory on Saturday what must be avoided is a needless overreaction from the Liverpool fanbase.
We are all desperate for the Reds to win every single game they play, but that is simply not possible, especially in the Premier League.
Bad results will pop up now and again, as all of their title rivals have experienced during Liverpool's current 12-game unbeaten run.
Occasionally, the team won't reach the level required, or their opponents will enjoy an inspired afternoon when everything they do comes off.
A defeat to Southampton, coupled with a Burnley-esque performance, would understandably receive a negative response, but nothing should be treated as the end of the world.
The Premier League's lesser teams are stronger than they have ever been, on the whole, and any away victory is invariably hard-earned.
That aforementioned Burnley loss may have been wretched from start to finish, but judging by the reaction after the game, you'd have been forgiven for thinking Liverpool were on the verge of relegation.
It all felt a bit hysterical – dare I say it, it all a felt little bit Arsenal, which nobody wants to hear – and the run of form that has followed it is proof that people went over the top.
Hopefully, a lesson has been learned from that day, and should Liverpool slip-up at St Mary's this weekend – or any time in this favourable run of fixtures coming up – a similar reaction must be avoided.
Defeats are never easy things to stomach, but a more levelheaded approach is required.
Take Nothing For Granted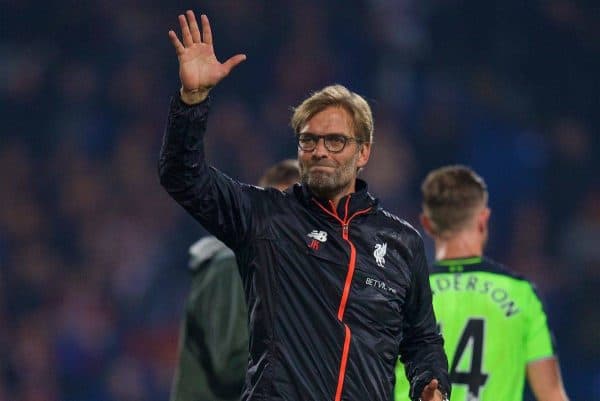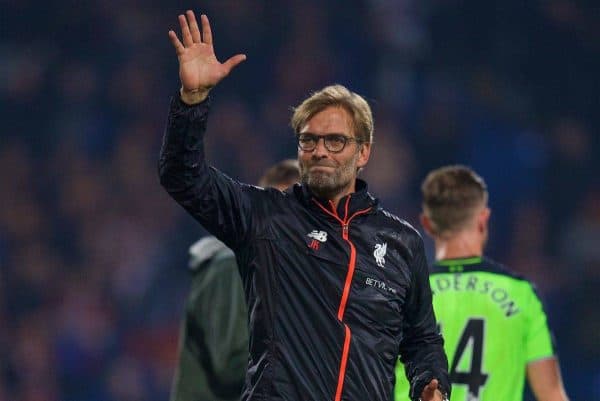 Several times since September, Liverpool have encountered possible banana skin games, but they have passed every one with flying colours.
There were fears about both West Brom and Crystal Palace bullying the Reds, but they came through both with relative ease.
An awkward-looking trip to Swansea City was also overcome in gritty fashion, while Hull City and Watford have been thumped at Anfield in games Liverpool have often drawn in the past.
Now that they are top of the league, Klopp's side must continue to show their ruthlessness, starting on Saturday against the Saints.
This is, on paper, the hardest match that Liverpool will face until their trip to Goodison Park on December 19, and if they can win on the south coast, it will be another significant three points.
On paper, this looks like a game that the Reds may come unstuck in, with the international break, fitness of key players and quality of opposition all making it a tricky outing.
Last season's 3-2 defeat at St Mary's showed what Southampton are capable of, and their crowd will be desperate to cause an upset, especially with several old faces coming to town.
Whatever the outcome against Southampton, though, Liverpool are right in the title mix and the future only looks bright. One bad result will not change that.
Being upset at dropping points is only natural, but reacting in overwrought fashion is both knee-jerk and unhelpful to the Reds' chances of glory this season.