One of Liverpool's video analysts has given a fascinating insight into what his job entails, including what happens at half-time in matches.
Mark Leyland, a lifelong Liverpool fan, joined the club from Burnley in 2013 and provides analysis to both players and staff after games. He spoke to LFC in their latest 'behind the badge' feature this week.
Most interesting was Leyland explaining how half-time during matches works and how his information is passed across to assistants Peter Krawietz and Zeljko Buvac, who then inform Klopp.
"We present to Peter about two minutes before half-time. We select the clips that we think are most relevant, we'll then show that to Zeljko and Jurgen as they come in and then we'll present that on a big screen in the changing room," Leyland explained.
"The manager's always the one who talks through it. It's always from the manager's mouth, which is really powerful. The way he does it, the simplicity and efficiency with which he does it, is so powerful.
"We're there then after the game for any player requests, distribution of video to staff, immediate post-match analysis, then that leads into the next week. It's all very continual, it's a process that never really ends."

Explaining Klopp's use of video, Leyland spoke about how clearly the manager puts across his message to the players – taking what's in the video and delivering to the team under the pressure of half-time.
"The manager is unbelievably good at reading the situation at half-time. His decision-making is one of the things that I think stands him apart – no disrespect to other people I've worked with, but his decision-making and the way he relays information at half-time is so good.
"He's really clear, he's obviously really passionate, but his knowledge of when to give information and when not to, of what to give and what not to, is just at a different level.
"He sees everything and he understands every situation and every feeling the players are going through, so that was one situation where he decided that it was just time to talk to the players.
"To be honest, it was a whirlwind, I can't remember what was said in that changing room with everything that happened afterwards!
"I've never felt anything like that as a member of staff. That's when you sit back in the changing room after the game and just think: 'What has just happened? What have we just witnessed?'"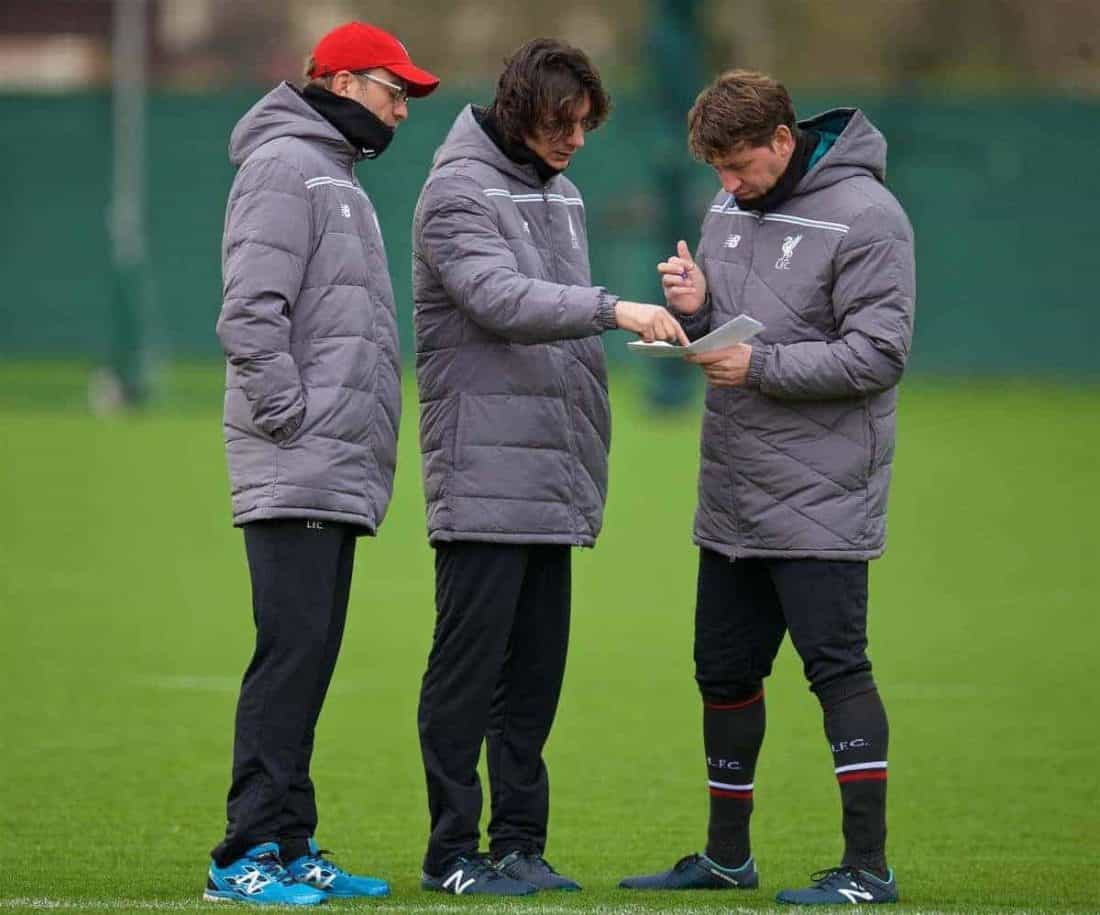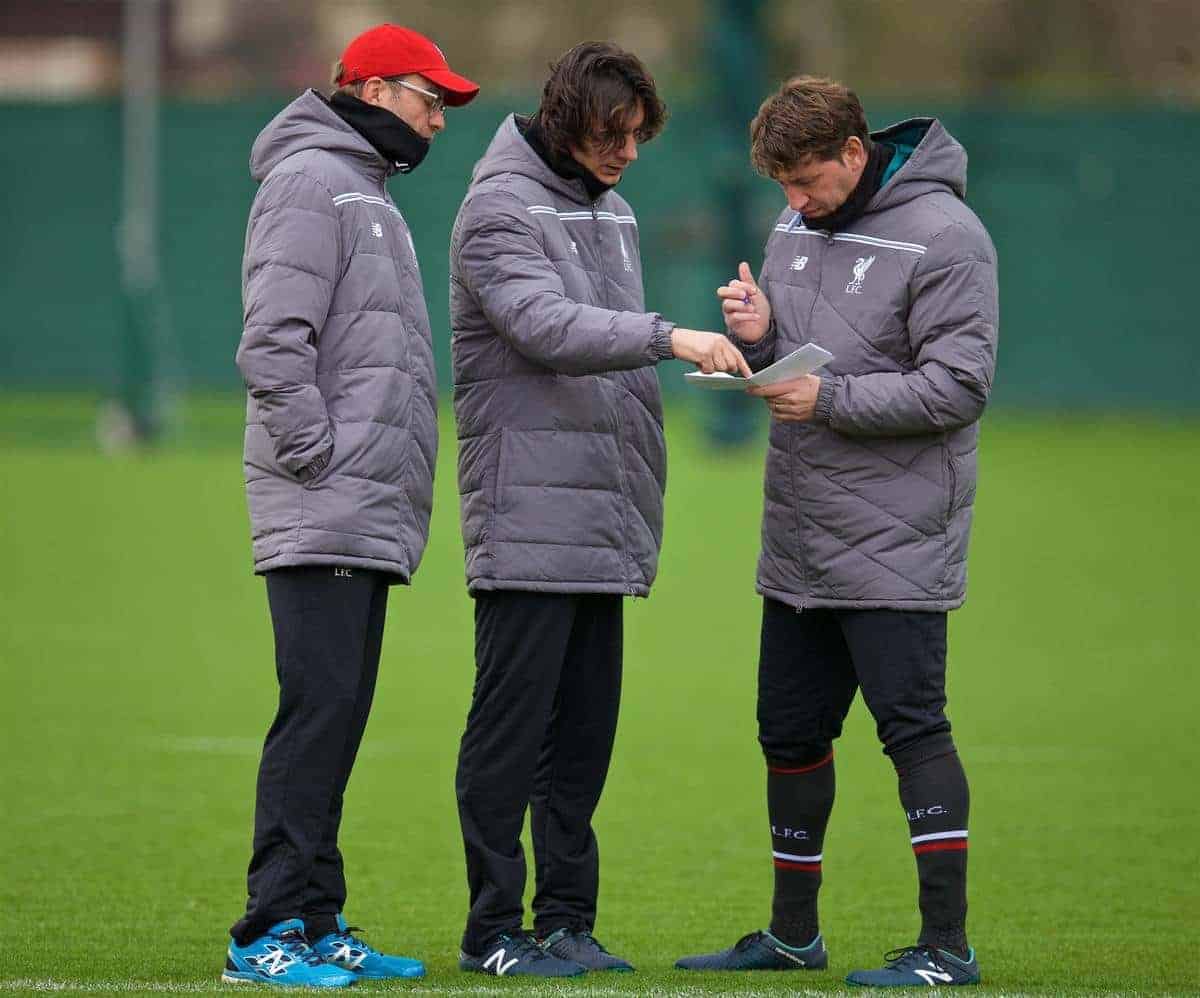 Also interesting was Leyland's insight into the differences between Klopp and former manager Brendan Rodgers' use of analysis:
"The demands of British and continental coaching teams are pretty equal, it's just the different approach people have.
"Brendan and his team had a very distinct style of play and he was very prescriptive with information. A lot of the players would come in and sit with the analysts and study performances before and after games.
"Jürgen and his coaching team – they like the players to feel from within, they're a bit less prescriptive and give out less information.
"They take in a lot of information themselves and then distribute it how they deem fit. So the work we produce in the background doesn't change, it's just the end product that changes in how it's delivered to the players.
"So a lot doesn't change, but everything changes at the same time, if that makes sense.