Jurgen Klopp has stressed that Liverpool must build to recapture their Premier League form after the November international break.
The Reds are on a run of nine games unbeaten in the English top flight, and 12 games without defeat in all competitions, sitting top of the Premier League table with 26 points from 11 games.
This puts Klopp's side in a favourable position as they prepare to take on the Saints at St. Mary's Stadium, but they are still forced to contend with a momentum-sapping international break.
Speaking to reporters ahead of the trip to the south coast, Klopp said Liverpool must "come back on the right track" in order to continue their fine form with a victory.
"I haven't reflected on 11 games, but I've seen we've had some really good ones," he said.
"I'm not trying to play it down, it's good, it was good—but the important word in this sentence is was.
"We've had a break, players around the world coming back in different situations: 90 minutes at the end of the world, long flight; 60 minutes in a very intensive game; big defeats, big wins.
"The challenge is now to find a way together immediately, and to come back on the right track, our track."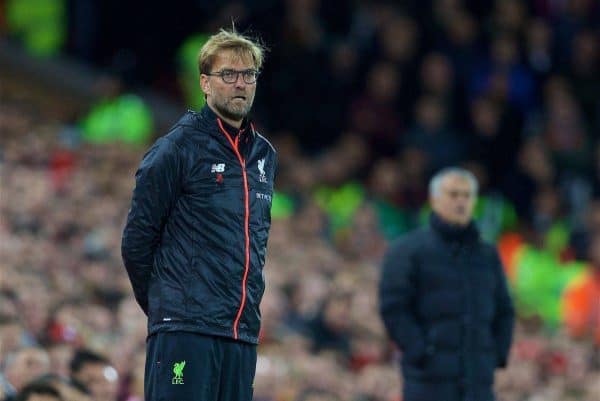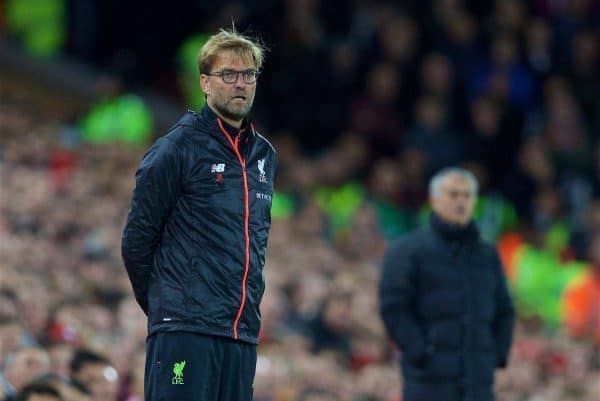 ---
However, while Klopp acknowledged Liverpool's favourable position as league leaders, he stressed that the international break levels the playing field for all sides.
"We can say we have to use momentum, but nobody knows how it works," he continued.
"Let's try to do it again, let's try to use what we saw in preparing for the game.
"It's the same situation for all the other teams too. It's for all the teams, the same, even Southampton: [Jose] Fonte played for Portugal, a lot of players on the road.
"It's not an advantage or disadvantage. After the international break it's a special situation.
"I've not seen all our players until now, the Brazilian players came back last night. I hope they slept immediately. No idea, we will see.
"We have to play our best, that's all. Our respect [for Southampton] couldn't be bigger. We saw them often enough, we will be prepared as well as possible."
Southampton have only won one of their last five Premier League games, losing to Chelsea and Hull City in their most recent outings, and have endured mixed form throughout 2016/17.
But Klopp remains insistent that this won't be an easy game for Liverpool, and with no sign of how his side will play after the international break, this is a sensible approach to take.