Watching reporters praised Liverpool's ability to grind out victory and the impact of Jurgen Klopp and Divock Origi as the Reds overcame a stubborn Sunderland defence at Anfield.
Liverpool made a welcome return to winning ways as they eventually saw off David Moyes' spirited side with a 2-0 win.
Having been frustrated for large parts, two goals in the final 15 minutes from first-half substitute Origi's curling strike and James Milner's injury-time penalty ensured the Reds earned all three points.
Credit must go to Klopp's side for their persistence and determination to dig deep for the win, even after seeing talisman, Philippe Coutinho, stretchered off with a nasty looking ankle injury.
And Klopp himself deserves full credit for the way he influenced proceedings as his side pressed for a winner, ensuring Anfield pushed as one in the latter stage for a vital win that eventually arrived.
Here's how the media analysed events at Anfield.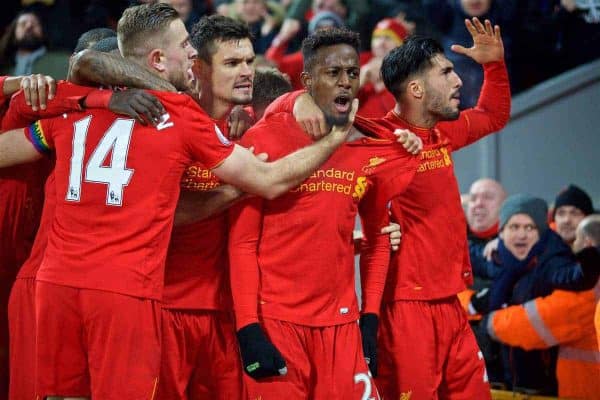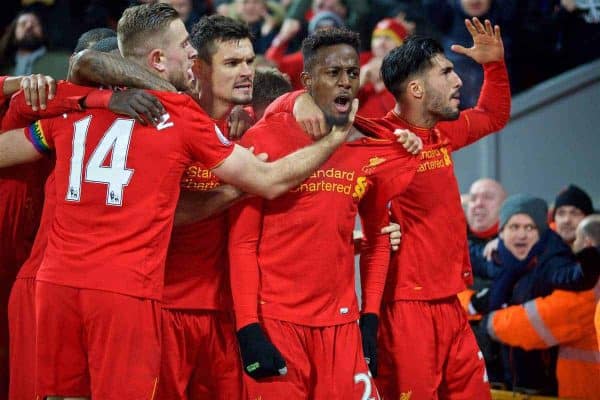 Though not producing their most blistering performance, Liverpool drew praise for their perseverance and willpower to grind out the three points.
Summing up the tireless efforts of Klopp's side, the Liverpool Echo's James Pearce wrote:
This was all about perseverance as Liverpool simply refused to be denied.

Class may have been in short supply but there was grit and determination aplenty.
Goal.com's Melissa Reddy, noted the sense of relief after overcoming the toughest of defensive opponents:
The Reds, who are now 14 games unbeaten on the spin, made sure they did the business and the sense of triumph after dismantling an approach which is the antithesis of theirs was strong.
ESPN's Steven Kelly praised the way Klopp's side dug out the win, and feels it is important the Reds proved they can earn success in such fashion:
This was a result dug out with passion and energy rather than the finesse and elegance of previous wins. It's good to know Liverpool have such a performance in their locker at a time when points mean much more than artistic merit.
The Independent's Simon Hughes noted Liverpool's ability to win numerous ways:
Liverpool have won in all different ways this season. Having delivered the full on blitz, the recovery from behind and the slow lead from the front, this was a scenario where grinding was required for victory to be met.
However, the Mirror's David Maddock, focussing on the negatives, feels Liverpool have lost their spark since the international break.
The Reds seem to have lost their cutting edge since the international break.

They look a little lethargic, tired even, and there has been less pace and less invention in their build up play after their players returned from national duty.
Meanwhile, the BBC's Luke Reddy feels Anfield is becoming an "intimidating" place for opponents to play:
Klopp clearly banks on Anfield being an intimidating place to visit and a return of 16 points from 18 available at home this season points to him getting his wish.

Reporters heaped praise on Klopp, with numerous journalists feeling the German's touchline rallying cry inspired his team and the Anfield crowd to unite as one and dig in for victory.
The Mail's Joe Bernstein awarded Klopp an "assist":
Liverpool manager Jurgen Klopp can claim an assist for a victory every bit as important as the thrilling early-season wins at Arsenal and Chelsea.
Pearce labelled Klopp's antics a "masterstroke":
The Reds boss took matters into his own hands. This was Klopp the conductor.

[…]

It was a master stroke. The mood around Anfield was instantly transformed as supporters answered his rallying call.
Kelly attributed Liverpool's spirit to their manager's mentality:
The spirit the team displayed in keeping going for the win is everything to do with him.
Meanwhile, Hughes feels the team and the home crowd should retain better composure in future situations after coming through with full rewards:
Ultimately, this was type of outcome that should give Liverpool and perhaps their supporters the necessary level of poise to be patient when things are not quite as they want them to be.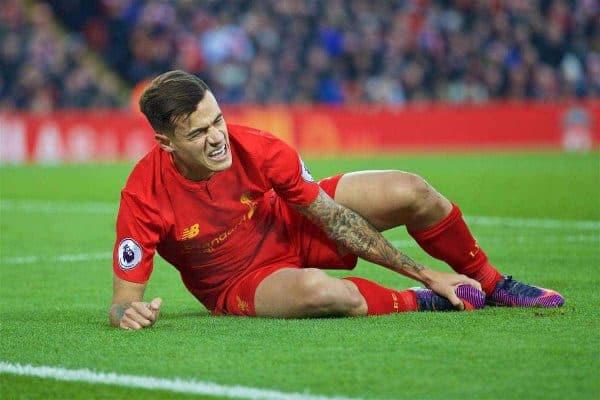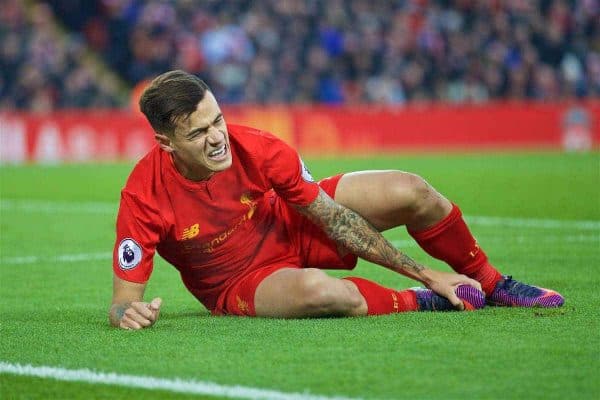 Being dealt a cruel blow with injury to Coutinho, reporters discussed how the Brazilian's absence impacted Liverpool's display and the possible implications of his absence going forward.
Melissa Reddy was among those who felt Coutinho's early exit "unsettled" Liverpool:
The injury unsettled the hosts, with the Reds off colour until just before the break, when they reclaimed more control.

Having started effervescently, with Roberto Firmino and Gini Wijnaldum having early opportunities, the fizzle faded following the setback.
Richard Jolly, for the National, thought the below-par showed the importance of Coutinho and missing Adam Lallana:
It is unrealistic to expect Liverpool to perform with barnstorming brilliance every week, but it underlined the importance of the absent Adam Lallana and the hurt Coutinho.
For Joe.co.uk, Tony Barrett feels the Reds have tough task in coping without Coutinho, should he be side-lined for a period of time:
Should their talisman be absent for any length of time, and the distress Coutinho was in as he departed did little to assuage fears that a spell on the sidelines is likely, Liverpool will have to find a way of coping without him.
Luke Reddy feels how the Reds cope without Coutinho will be decisive to their title challenge:
How Liverpool deal with a potential lay-off for Coutinho will be critical in whether their momentum can lead to a push for that elusive Premier League title.
Meanwhile, Kelly noted his disappointment at the creative efforts of Liverpool's midfield, especially Jordan Henderson and Georginio Wijnaldum, after Coutinho's exit:
All Liverpool's midfield players worked hard but showed hardly any of the guile that was needed to break down their opponents. With Coutinho sidelined, there just wasn't enough from the captain to help make the breakthrough. Some of his passing was wayward to say the least.

[…]

Even less adventurous than Henderson, Wijnaldum always played the safest ball possible and against better opposition might have been exposed as a weak link.
Divock Origi was also the centre of attention in post-match reports, earning praise for his perfect impact from the bench at a time Liverpool needed it most.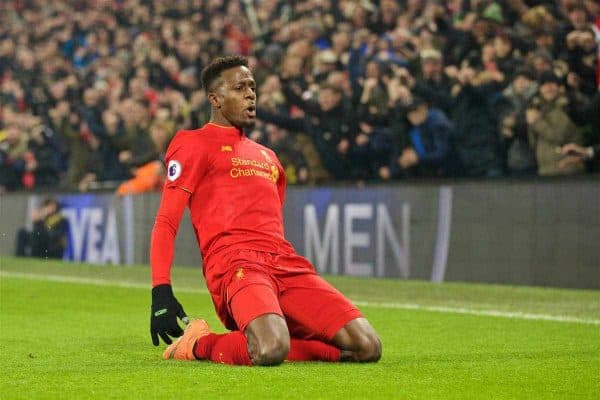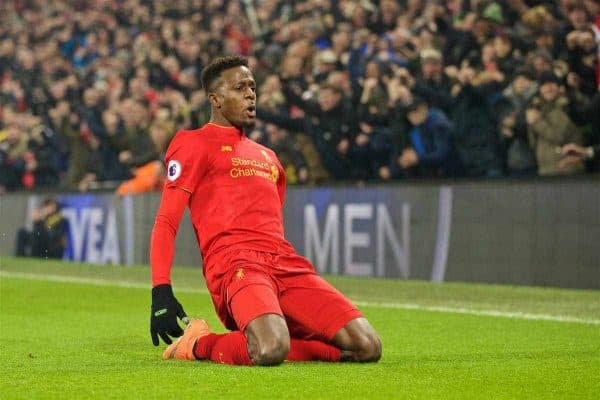 Jolly felt the Belgian's opener could prove a decisive moment as the season unfolds:
Sometimes seasons can be distilled into moments, instants that reveal much and change the course of history. Should Liverpool's campaign end in glory, they may remember Divock Origi's opener, arriving when they seemed doomed to successive stalemates.
Barrett felt Origi's strike struck similarities to man he replaced:
It was exactly the kind of goal for which Coutinho has become renowned and it was his replacement who had scored it.
Maddock feels Origi reaped the rewards for his application and patience after becoming a background figure of Klopp's squad:
In most teams, he'd be a certain starter, but he remains committed and concentrated when confined to the bench, and able to provide match-winning contributions when called upon.

He's only started three games, but it doesn't seem to dismay one of the young stars of world football.
The Liverpool Echo's Neil Jones credited the Belgian for taking his opportunity:
It felt like a big moment, as the celebrations suggested. Origi has had to wait for his chance in the Premier League this season, but here he was, making a difference when his team needed him.
Luke Reddy thinks Origi could be the man Klopp turns to while Coutinho is out:
Origi's impact points to Liverpool having the resources to deal with any spell out for Coutinho.
Reporters offered thoughts on other performances at Anfield, with mixed reviews for Klopp's Reds.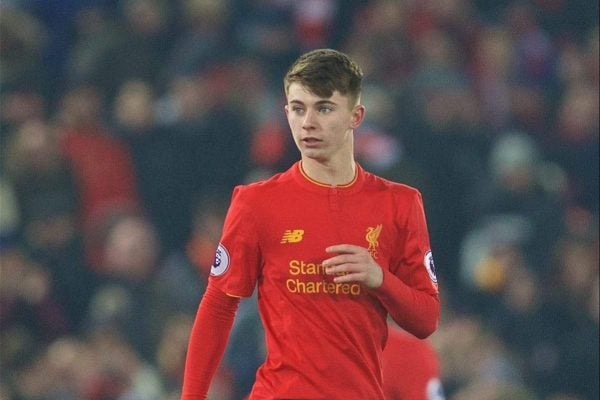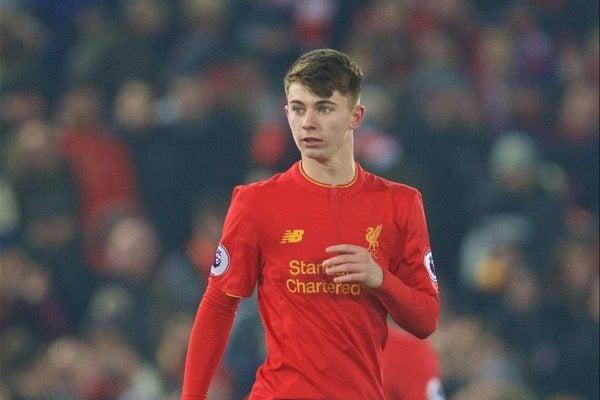 Maddock was impressed by centre-back pairing Joel Matip and Dejan Lovren:
If there is a positive for the home side from this difficult game and underwhelming performance, it is that their central defensive partnership is looking stronger by the game.

There is a real understanding between Lovren and Matip, and both looking increasingly assured.
Pearce thought Mane had a rare off day:
Mane, who has done so much damage to visiting teams this season, was strangely subdued. The Senegal international got into some great positions but his touch let him down and he kept on taking the wrong option.
And finally, Jones noted another proud afternoon for Liverpool's academy staff, following Ben Woodburn's first-team debut:
For Klopp, meanwhile, the production line rolls on. If Liverpool are to be successful under him in the future, then Alex Inglethorpe, Neil Critchley, Michael Beale, Barry Lewtas and co will all be due a slice of the credit.