The collective resilience shown by Jurgen Klopp's Liverpool this season has been an understated component behind their impressive domestic form.
As Liverpool have taken the Premier League by storm this season, much of the focus has naturally centred on the Reds' devastating attack.
With some mesmerising football seeing 34 goals scored in just 13 games so far, the praise is certainly justified.
Such plaudits, unsurprisingly, haven't been as forthcoming for Liverpool's defensive work however, with the Reds struggling in familiar aspects of their defending – primarily on set-pieces and crosses.
While those systematic problems need solving, something which has been positive is the collective resilience Liverpool have shown in their defending – a crucial and understated factor behind their explosive start.
Resilient Reds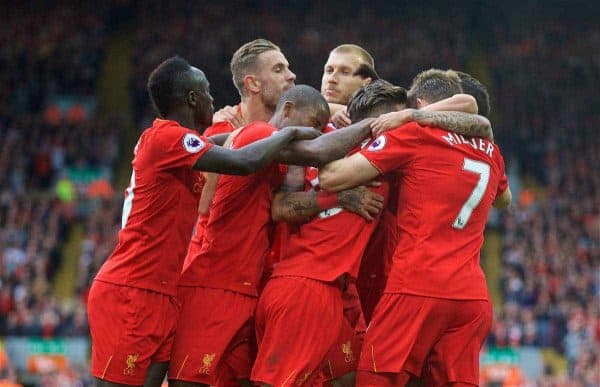 For all the breath-taking attacking play, Liverpool have simply had to guts it out at times in order to secure victory.
The Reds have had to prove they really can battle as well as blitz, and they have done just that with some fantastic results achieved, especially on rival territory.
Klopp's side have won by a single goal five times this season, beating Arsenal 4-3 and Chelsea 2-1, before overcoming Swansea, West Brom and Tottenham in the League Cup by the same score.
Once Liverpool boasted match-winning leads in each of those clashes, they surrendered the advantage in none, showing their determination and desire to see out games.
Relinquishing victory in just one of nine matches in which they've scored the first goal – at Spurs in August – is a testament to the Reds' unity and collective resolve, characteristics on which Klopp builds his side.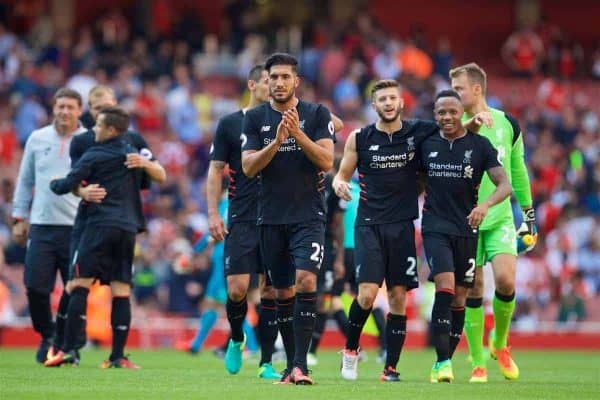 Liverpool dug deep to see out a chaotic finale at the Emirates on the opening weekend, before coming through a tense finish at Stamford Bridge with improved composure and conviction.
The latter three aforementioned one-goal wins certainly put hearts in mouths, but again, Liverpool rose to the physical and mental challenges to ensure no late disappointment arrived.
More emphatic wins against Leicester, Hull and Crystal Palace have sufficed too, but none passed by without needing to show doggedness at stages.
Equally impressively, Klopp's men did so all three times before romping to resounding successes.
Rising to the Challenge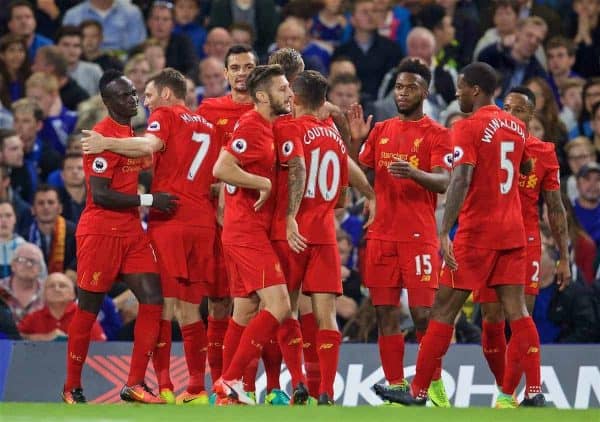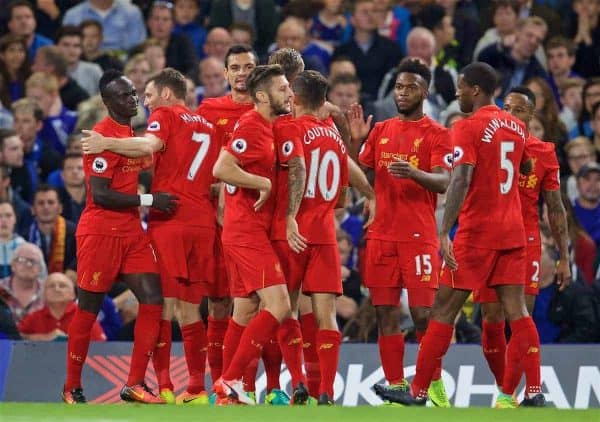 Liverpool have received heavy criticism for their defensive frailties, much to Klopp's frustration, but one thing that cannot be disputed is his side's battling qualities.
A team previously associated with crumbling when the going got tough and being easy to bully now is anything but.
From the dominant Joel Matip to the relentless work of Brazilian duo Philippe Coutinho and Roberto Firmino, the spirit and grit for the battle of this Liverpool team is undeniable.
Klopp's side have stood up to be counted when required, displaying a character and staying power to ensure their dazzling play collects just rewards.
Rather than buckle under pressure after being pegged back by Arsenal, and West Brom and Tottenham at Anfield, Klopp's side held firm to regroup, re-focus and earn victory, while improved game control at Chelsea ensured the Blues were denied in their push to equalise.
Meanwhile against Leicester, Hull and Crystal Palace, the Reds' came through testing moments – the toughest having to go again after conceding the lead twice at Selhurst Park – before showing courage to regain composure and power to convincing wins.
This is a big difference to dropping points from winning positions against strugglers Sunderland, Newcastle and Norwich last season.
The bravery and resoluteness Klopp has installed shines through at such moments – perhaps epitomised by Dejan Lovren's defiant response to go from zero to hero at Palace.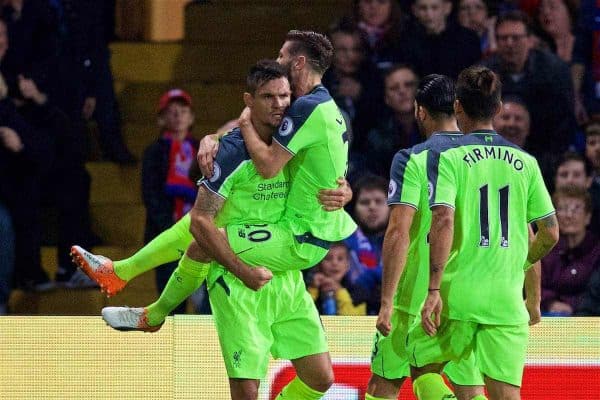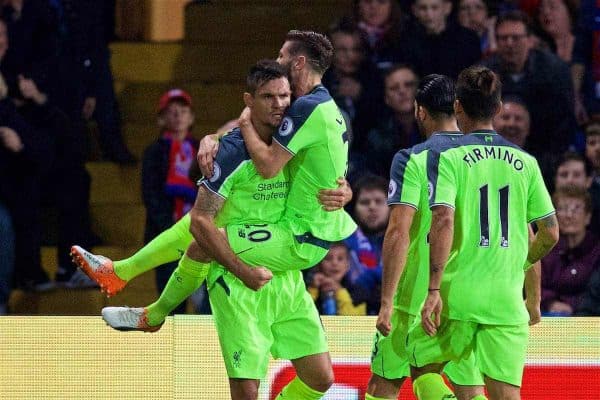 Though still not without clear issues in defence, Liverpool's organisation has improved with the back-four a more resolute unit.
Klopp recently said he has "no respect" for critics of his side's defending, and his frustration is perhaps understandable considering they have conceded the fewest shots on goal per-game of any Premier League side – 7.8.
This improved resilience has been a collective effort from the whole squad though, with Klopp's completely changed XI against Spurs in the League Cup showing the same fight produced by Jordan Henderson, Adam Lallana, Georginio Wijnaldum and co. who have all demonstrated a desire to dig in and protect as well as relentlessly hunt possession.
Better fitness levels from a gruelling pre-season schedule have helped too, with fresher minds assisting concentration in late stages.
The improvement is reflected in Liverpool dropping just two points from winning positions in the league so far, compared to six by this time last season.
Holding on for victory may not always have been a smooth process, with individual errors worryingly prevalent, but the Reds' desire and refusal to collapse is hugely positive.
Title Challenging Credentials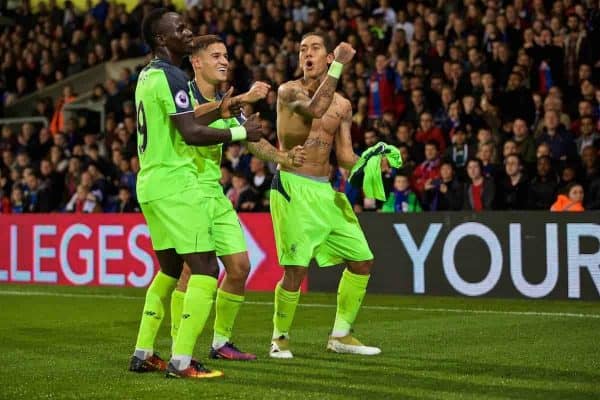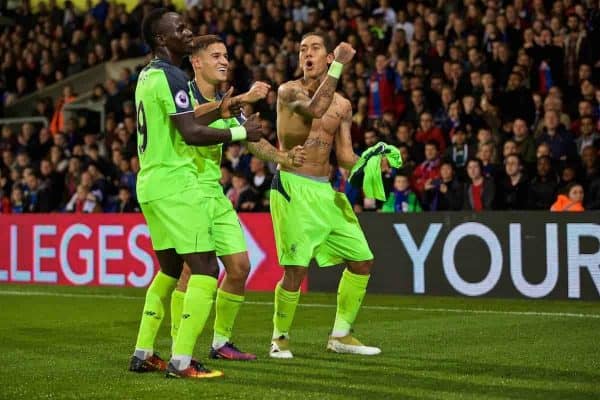 Liverpool's defensive work has been much criticised this season, but after rallying as a collective force to earn numerous wins, Klopp's side deserve big credit.
That they rose to the challenge and came through testing periods before sealing victory at Crystal Palace was crucial, and provided further proof that they can indeed tough it out.
Liverpool's unrelenting desire in pursuit of victory was also evident, with the Reds having shown time and again under Klopp – most recently at Swansea – that they never know when they're beaten.
As a result, Liverpool have earned eight more points from the same fixtures compared to last season.
Given that they've held a lead at some stage in 11 of their 13 games, it shows how much tougher the Reds are.
Now collecting points they previously dropped due to their understated resolve, it could inspire something special yet.