Liverpool goalkeeper Loris Karius has discussed his poor start to life on Merseyside, but insists he is on the way back up.
Karius made the £4.7 million move from Mainz 05 in the summer, and taking up the No. 1 shirt, underlined his and Jurgen Klopp's intention to take up the role of first choice.
But a broken hand in pre-season saw him take time to adjust to his switch, as after making his competitive debut away to Derby County in the League Cup, the German produced a number of hit-and-miss performances.
Karius looked to have reached a new plateau in Liverpool's 6-1 win at home to Watford on Sunday, however, and speaking to Goal, said Klopp has told him to reclaim his confidence.
"He told me he's happy with me, and the only thing he wants is for me to get my attitude back from before I got injured where I had this really, really high confidence," he said.
"He told me that's the only little thing missing, but he understands that after the injury, I've got to find my feet again but it will come quickly through playing.
"He told me that in pre-season it was really obvious to them how comfortable I looked playing in goal and dealing with all the tactical demands and they were not worried about anything.
"He said I have his trust, he believes in me and that it will be soon when everyone sees what I can do."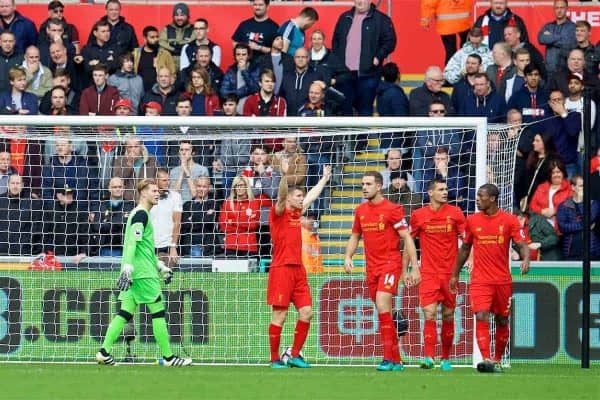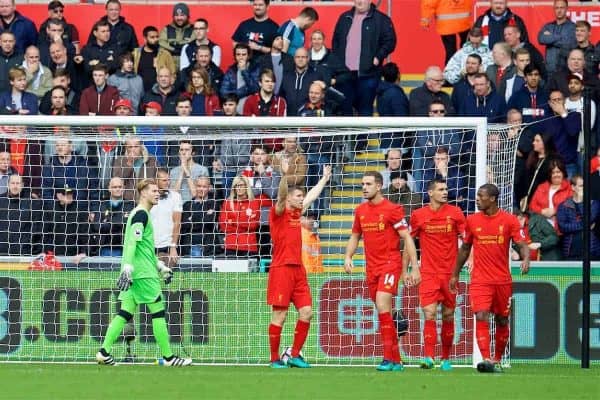 One of the key criticisms of Karius' game in his first appearances for the Reds was in his decision-making in claiming crosses, but the 23-year-old believes he is ready to put those behind him.
Remaining at Melwood for the international break, after a short holiday in Germany, Karius can continue to work on that with his team-mates, such as Dejan Lovren and Joel Matip.
"At first, if I missed a cross or maybe didn't have the best kick, I'd be in my head thinking 'you have to play this kind of ball because you got it wrong last time, you have to show people what you can do'," he continued.
"I was putting myself under too much pressure because I was desperate to do well after my injury, to catch up right away, as I really missed being part of the team.
"I also didn't know how secure my position was, which forces you to sometimes do too much and that's why it maybe looked shaky from outside.
"But I've realised there's no need to stress and over time, people will understand who I am as a goalkeeper if I just play my natural game."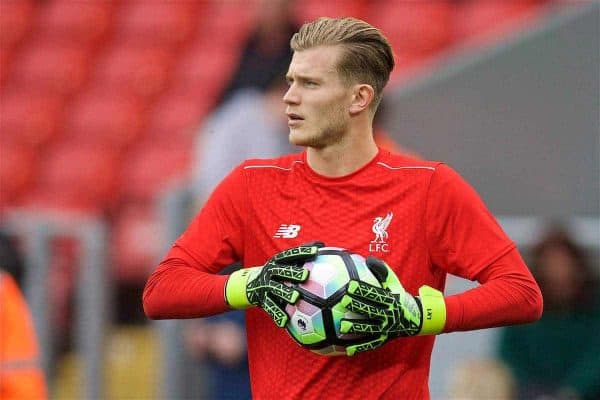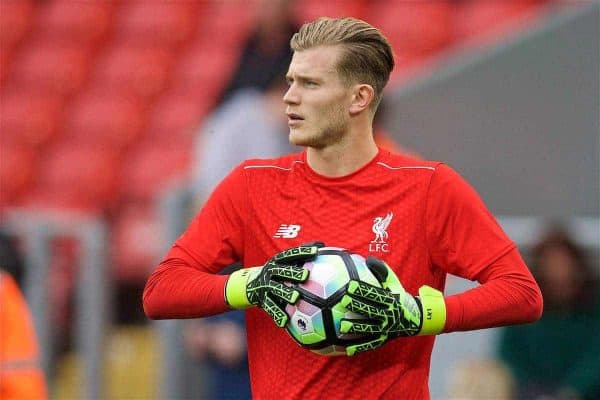 This natural game still needs improvement, however, as Karius adjusts to the differences in playing in Germany and in England.
"There's a lot of differences. Of course, I don't really get much shots at me, but I don't really see this as a problem because you always need to be switched on in the game," he added.
"Sometimes, especially in the beginning, maybe we would need to play short in a situation where I would never do it at Mainz.
"I wouldn't have played the ball because I knew we would struggle to get out of that space.
"At Liverpool though, with all the quality and talent we have in the team, we can deal with really tight spaces so I have to remember in my head that it's possible now, when before it wasn't."
After a pre-season that saw him refused the opportunity to get "fully in the groove with the players," Karius is now showing signs of finding form in the No. 1 shirt.
With more confidence in his abilities, and of those around him, Karius looks capable of establishing himself at Liverpool for the long term.