Pierre-Emile Hojbjerg has played against the big boys of the Bundesliga and some of the top teams in the Premier League—but the Southampton midfielder has named Jurgen Klopp's Liverpool as the best side he has ever come up against.
Saints held Liverpool to a goalless draw on Saturday as Klopp's attacking talent all suffered an off-day, missing a number of decent chances to keep the Reds clear at the top of the Premier League.
Hojbjerg came back into the Southampton side for the clash at St Mary's but he and his team-mates spent most of the afternoon camped in their own half trying to stave off their visitors' search for a winning goal.
And the 21-year-old Denmark international, who signed from Bayern Munich in the summer, paid Klopp's side the biggest compliment following the stalemate.
"I played in Germany against Bayern Munich and Dortmund, I played against Manchester City in the Champions League, but I must say this is maybe the best team I have ever played against," he told SaintsFC.co.uk.
"It's not only that they move the ball quickly. They also have fast players, and with the ball they are very good one against one.
"It's unbelievable how they move, how they stand, how they work together – it's like a symphony."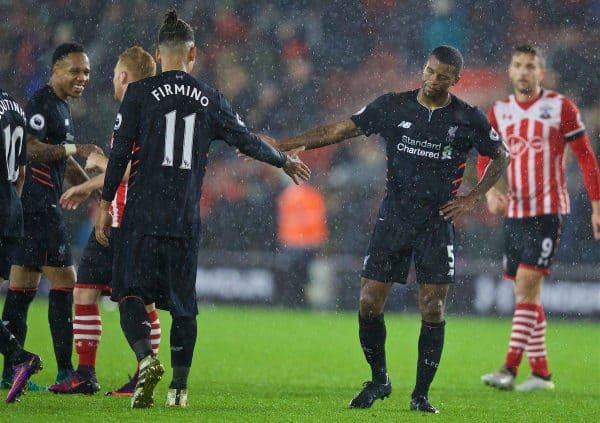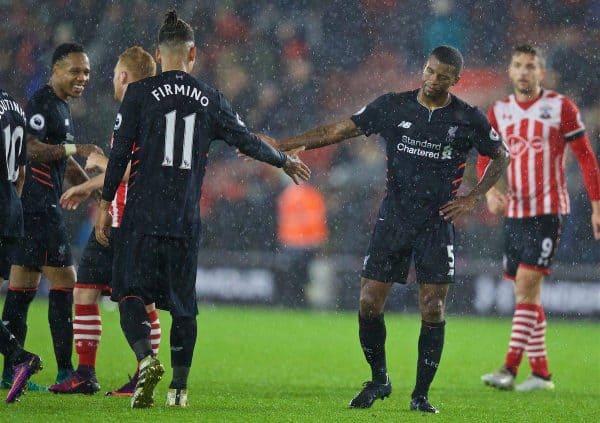 With an off-target Charlie Austin header the best opportunity Claude Puel's men could muster on a stormy afternoon, Hojbjerg was ultimately pleased to take a share of the spoils.
"As always, the best is to win, but against a fantastic team like Liverpool you have to realise that a point is a fantastic result," he added.
"We should be happy with the one point, but it's not that I say this is not our level. We can come up here and we have something to say up here and we showed that today."
While Hojbjerg may have likened Liverpool's play to a symphony, it turned out to be a bittersweet one for Klopp as his side failed to bag the three points.
Roberto Firmino was guilty of missing the best chance, poking an effort wide when through on goal just after the hour.
Former Saints pair Sadio Mane and Nathaniel Clyne also passed up good opportunities with many pointing a finger to the amount of miles racked up by Liverpool's players during the international break as a reason for the off-day.
Firmino and Philippe Coutinho were both involved with Brazil, while Mane was with Senegal and England's Adam Lallana missed the trip to his former employers after picking up an injury during the draw with Spain.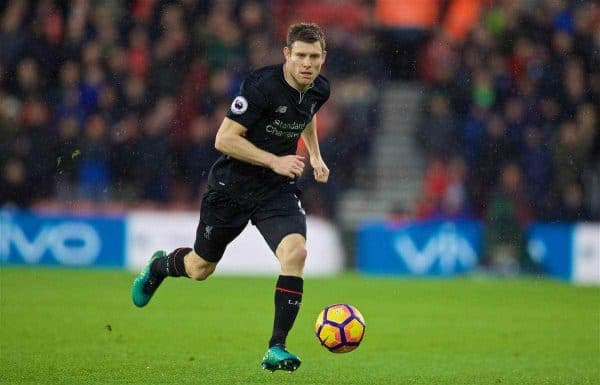 But James Milner, who retired from England duty after Euro 2016, dismissed the suggestion that Liverpool's stars suffered an overhang from their international exploits.
"That's maybe something you worry about after the international breaks but it wasn't like we were off the pace," he told Liverpool's official website.
"We were on top for the majority of the game and we created the chances but that final finish wasn't there.
"It was a pretty good performance, I think, I can't remember them having too many chances.
"We dominated the game, really. They're a good side so to create the chances we did was the hard part, but we didn't take them and that's frustrating."