James Milner has explained his success playing at left-back under Jurgen Klopp, and said "I will do anything I can for Liverpool."
Milner has been deployed at left-back in each of his 11 appearances for the Reds so far this season, after making the surprise transition into the role during pre-season.
The 30-year-old has taken over from Alberto Moreno as Klopp's first choice, despite spending much of the previous campaign turning out in midfield.
He has made no secret that he would prefer to operate in his natural role in the middle of the park, but told the Times recently he is more than willing to serve as Liverpool's left-back if that is what Klopp believes is best.
"I am not going to turn around and lie and say 'I love playing there'," he explained.
"But if that is me being part of a successful team and contributing then I will do anything I can for Liverpool.
"Ultimately, the team comes first. If that is what is best for the team then you do it. From that moment on, I was training left-back in pre-season and learning the position.
"He [Klopp] doesn't owe me anything. I am a Liverpool player, he is the manager.
"He picks the best team to win and it is my job to make sure that what is best for Liverpool is me."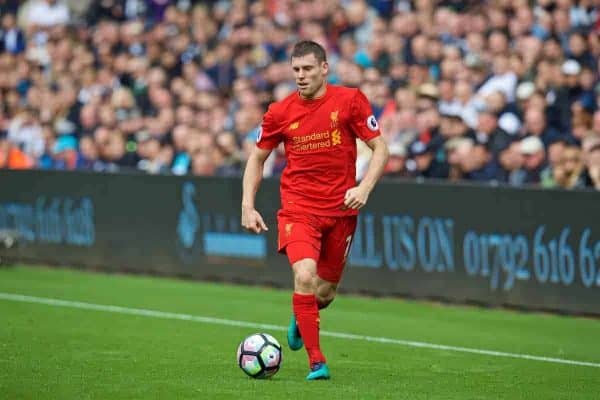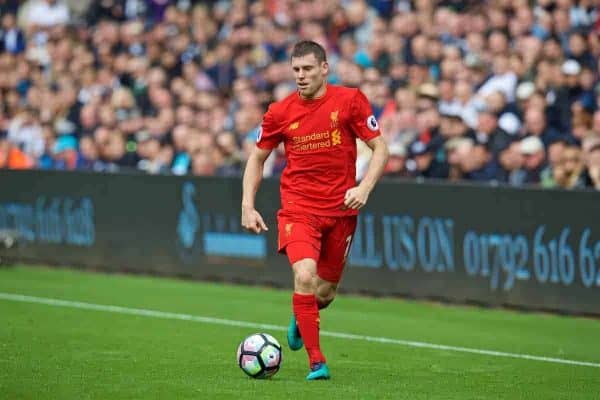 Naturally right-footed and with little previous experience of the position, Milner is far from an orthodox left-back.
But Klopp, with the help of his assistants, Zeljko Buvac, Peter Krawietz and Pepijn Lijnders, identified the former Manchester City man as the ideal fit for his vision of the role.
This has seen Milner utilise his knowledge of operating as a midfielder, given the freedom Klopp provides his full-backs.
"Full-back is a position which changes massively depending on who the manager is," he continued.
"A left-back now is different to a left back 10 years ago and that is why I have not studied anyone.
"It would be pointless, and a left-back for Jurgen Klopp is going to be playing a lot different to a left-back for another manager.
"I would find it harder playing left-back for another manager in another system because Jurgen likes his full-backs to play, he wants his teams to be fluid.
"There are going to be times when I will end up in centre midfield and centre midfield will be covering me."
This fluid system has often seen Georginio Wijnaldum or Emre Can end up at left-back, with Milner rampaging forward, but crucially, the vice-captain has the positional sense to recover.
It is within this that Klopp likely prefers Milner to Moreno, and the former now looks set to endure at left-back.