Liverpool have lost points after being two goals ahead four times under Jurgen Klopp – the same as the whole of Brendan Rodgers' era – does the manager need to adapt his approach when leading?
Who is fully over that Bournemouth game yet? No, me neither.
Sunday's collapse at Dean Court was a major setback after a thrilling three-month unbeaten run, with the manner of the Reds' defeat particularly tough to take.
When the going got tough, the players seemed to lose their heads, and there appeared to be nobody capable of taking control of a meltdown of epic proportions.
This is a recurring theme that has happened for a while now, and one that has to stop if Liverpool are to return to the summit of English football.
Brittle Reds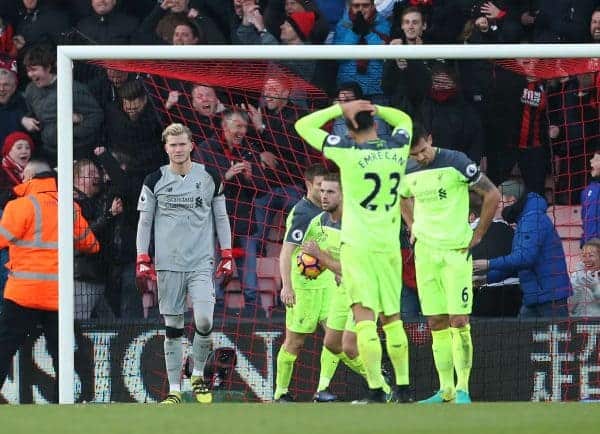 This was the fourth time that Klopp's team have been 2-0 up and failed to pick up three points, since the German took charge in October last year.
They blew seemingly unassailable leads at home to relegation candidates Sunderland and Newcastle last season, drawing 2-2 both times, and lost 3-2 at Southampton, having been 2-0 up at half-time.
Then, of course, there was Bournemouth, which was possibly the most disheartening of the lot.
Speaking on Sky's Monday Night Football, Liverpool legend Jamie Carragher was scathing of the Reds being a soft touch, saying: "Liverpool have been involved in this a lot. It was no surprise."
---
LFC League Points Dropped From 2-0 Up:
Klopp:
3-4 Bournemouth (a) 2016/17
2-2 Newcastle (h) 2015/16
2-3 Southampton (a) 2015/16
2-2 Sunderland (h) 2015/16
Rodgers:
2-2 Leicester (h) 2014/15
3-2 Crystal Palace (a) 2013/14
2-2 Arsenal (a) 2012/13
2-2 Everton (a) 2012/13
Dalglish:
2-3 QPR (a) 2011/12
Benitez:
None
---
He was also right to point out that his former team have dodged a few bullets, in terms of almost throwing away winning positions.
The 5-4 win at Norwich City last season was a stunning game with a wonderful ending, but slack defending allowed Sebastien Bassong to make it 4-4 late on, prior to Adam Lallana saving the day.
In the 4-3 win at Arsenal on the opening weekend of this season, Klopp's team got themselves 4-1 up but came mighty close to gifting their under-cooked rivals a point. Another two goals given up when seemingly cruising.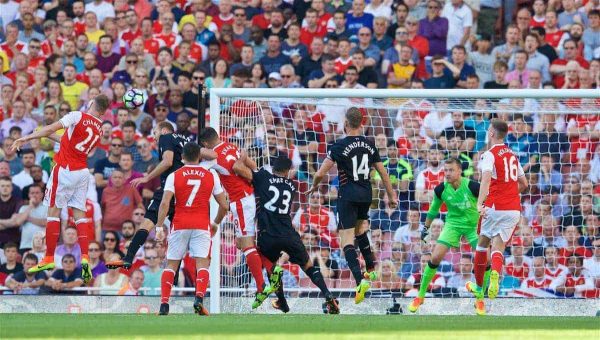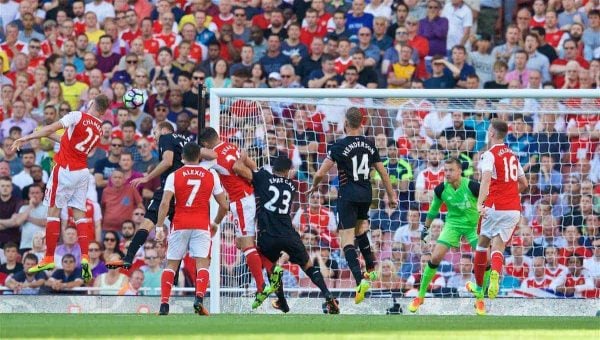 The Reds have definitely become more strong-willed under Klopp, but the number of times they've lost points when two goals ahead under Klopp looks to be more than just a coincidence.
Take a look at the above, it's no surprise Rafa Benitez's side never lost points once 2-0 up, and that Klopp's side have already four times in the space of less than a year must be a concern.
Opponents will know that any kind of onslaught on Liverpool's goal has a chance of cause mayhem – something Bournemouth did expertly on Sunday.
While the players should be blamed for the part they are playing, Klopp also must shoulder a big chunk of responsibility. His in-game management can certainly be improved in these situations.
Klopp's One Flaw?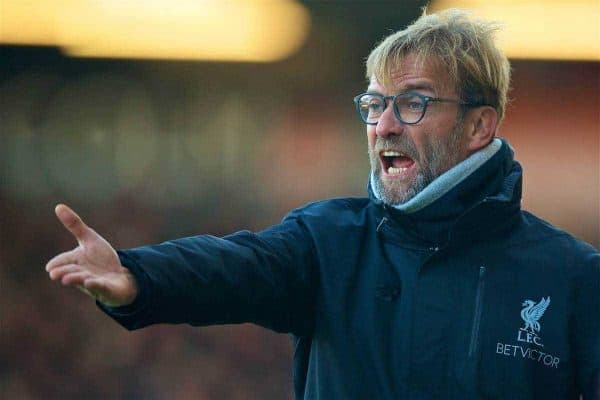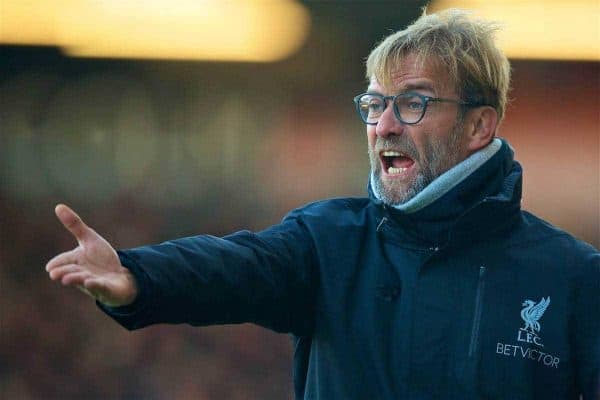 The German's reputation as one of the best managers in world football should never be called into question, but no manager is perfect.
While his attack-minded nature and brand of football are hugely refreshing and successful, there are times when a more gritty approach is required.
Liverpool had three points in the bag against Bournemouth, but they threw them away because of silly errors and a lack of defensive nous.
Dejan Lovren tried to be too clever at 2-0, leading to James Milner conceding a penalty, and they didn't learn their lesson once Emre Can had curled his side into a 3-1 lead.
Divock Origi's pass went astray, and the Reds had four men ahead of the ball, as the image below shows. Both full backs are high up, Georginio Wijnaldum had committed himself and Ryan Fraser made them pay.
Arguably, that is too gung-ho when you're 3-1 up, away from home in the Premier League. Liverpool's tactics played into Bournemouth's hands.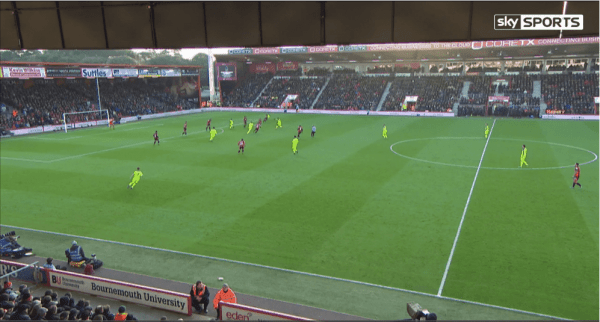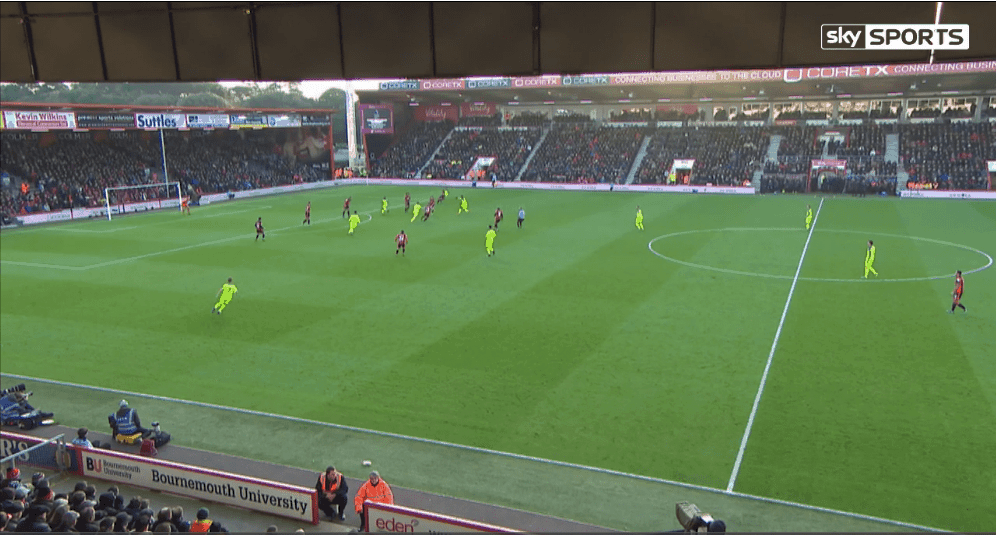 Much as it may pain us to admit it, had it been Chelsea in that situation, they would have killed the game dead, won 3-1 and moved onto the next game. We'd probably have done that under Benitez too.
Man United under Alex Ferguson were known for their attacking football, but they were masters at shutting up shop away from home.
One thing that remains slightly baffling is Klopp's lack of substitutions in matches, particularly when a more defence-minded approach is required.
It's admirable that Klopp so often opts for the attacking sub, but perhaps sometimes a more defensive one is required 15 or 20 minutes remaining.
How about Ragnar Klavan on Sunday? Lucas could then have been moved into midfield, with Wijnaldum occupying Mane's right-sided role. The team would have felt far more solid and compact.
How about having Kevin Stewart on the bench instead of Ovie Ejaria and having Stewart come on to play alongside Henderson for the last 10 minutes at 3-2 up?
Carragher echoed that sentiment on Monday evening, claiming, "there's 15 minutes to go but they don't change or make a defensive substitution. Just alter the way you play."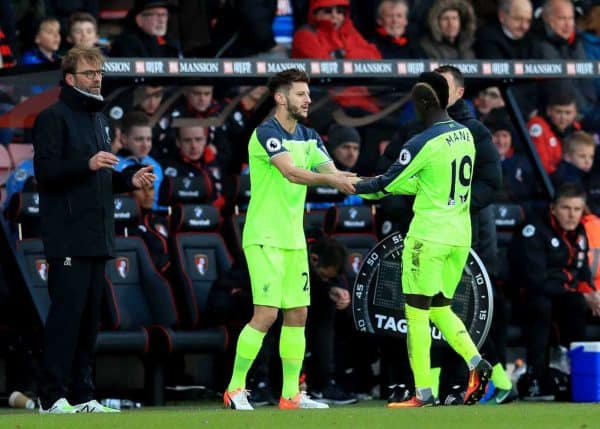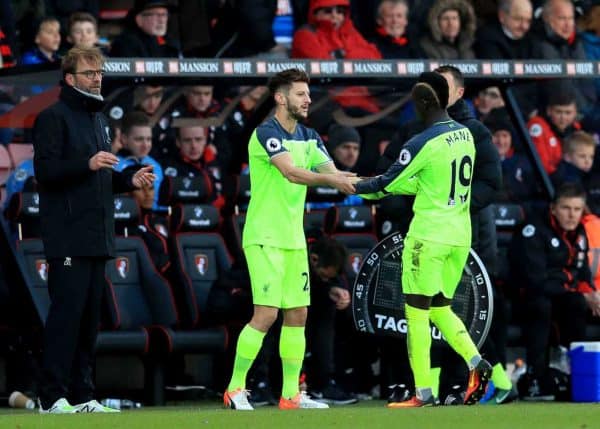 It is, of course, easy to look at things in hindsight – Liverpool may have made it 4-1 and we would be lauding them for another attacking masterclass – but Klopp's lack of substitutes hasn't always convinced this season.
In the 0-0 draw with Southampton, he left it too late to introduce Daniel Sturridge, while Origi came on with literally seconds remaining.
Last month, it was revealed that Klopp has given his players the second fewest minutes on the pitch the Premier League, which goes to show how reluctant he is to make changes.
He has total faith on the 11 players he selects, and while he will invariably make all three alterations eventually, they often come very late in matches.
Klopp opting for this approach has paid off more than it hasn't, in fairness, but when it comes to winning titles, playing one way won't always succeed.
No Need For Hyperbole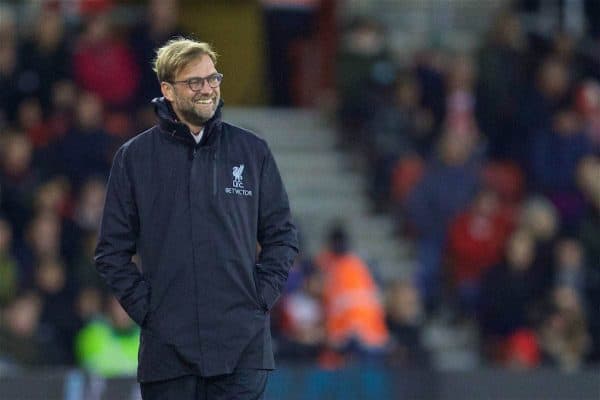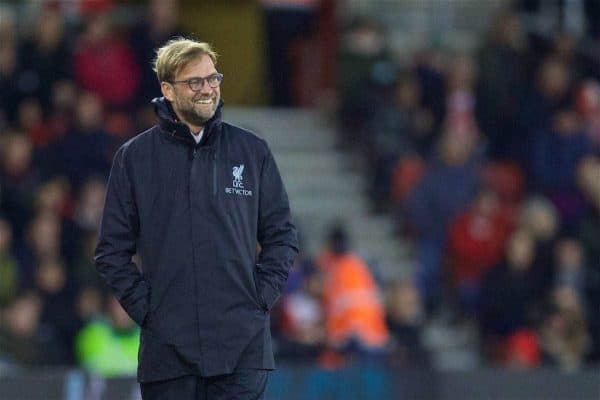 Having the German at the helm should never be taken for granted, and it is important that criticism of both him and the team doesn't go overboard.
Two horrible results out of 18 this season isn't exactly a bad return, and both Burnley and Bournemouth had a spell when everything went right for them.
Liverpool had themselves to blame in those games, but both the Clarets and the Cherries smelt blood and were ruthless in pouncing on errors.
Regardless of how badly you have taken that loss, the Reds remain right in the title mix, and should get back to winning ways at home to West Ham on Sunday.
They are playing the game in the right way, and more often that not, their relentless style will pay dividends rather than hinder them.
Klopp's in-play management and the team's mental strength have deservedly been scrutinised, but there has still been undoubted progress this season.
An element of patience is needed, as Liverpool's manager carries on perfecting his masterplan.