Twice allowing a two-goal lead slip in Sunday's 4-3 defeat away to Bournemouth, Liverpool's confused defensive approach proved costly.
Though excellent strikes from Sadio Mane and Divock Origi looked to have set the Reds on course for a convincing victory at Dean Court, there was a sense of familiarity in their eventual defeat.
After Liverpool's bright start, goals from Callum Wilson, Steve Cook, Ryan Fraser and Nathan Ake sealed a sensational comeback win for Eddie Howe's side, and frustration for the away side.
This was just the Reds' second loss of the season, and their first loss to Bournemouth in history.
That Jurgen Klopp is the one to take up the unwanted accolade of being the only Liverpool manager to not come away from Dorset with even a point is a disappointing development.
Quite how Liverpool capitulated so swiftly, however, should be a warning sign to Klopp, with their shambolic approach to defence undermining a consistency in the final third.
Multitude of Mistakes

In the absence of Joel Matip, with the summer signing picking up a minor ankle injury, Klopp turned to Lucas Leiva as Dejan Lovren's partner at centre-back.
This was the Brazilian's sixth starting appearance in his new role in 2016/17, and largely this season he has looked comfortable in his new surroundings.
Adjusting following a series of debilitating injuries, Lucas has worked to negotiate his lack of pace by lending a composure and robust defensive steel to his performances in Klopp's back line.
In the initial stages at Dean Court, he and Lovren looked to form a strong pairing, with both willing to step out of defence and combat Bournemouth's direct approach, limiting Wilson to just 15 touches of the ball in the first half.
But after the break, an instability grew between Klopp's centre-back duo, and this was seemingly prompted by a bemusing tactical switch from the German.
Lucas began the game on the left of the central pairing, with Lovren moving across from his regular position alongside Matip; but in the second half, their roles had switched, and they promptly found themselves on the back foot.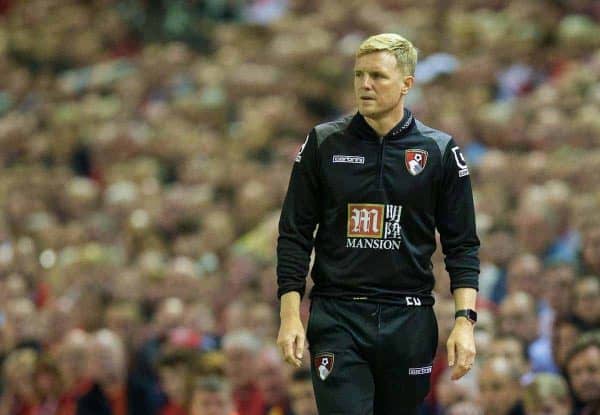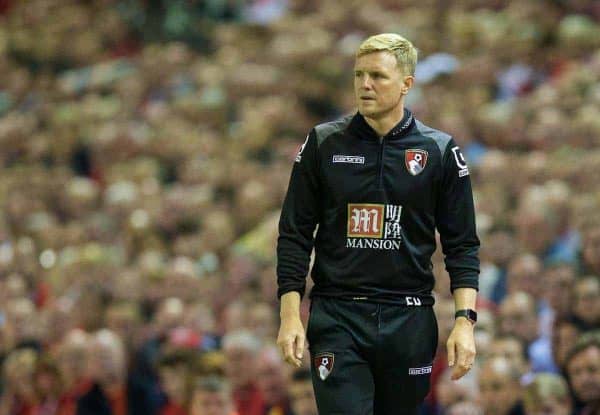 This was magnified by the introduction of Benik Afobe on 75 minutes, as Howe changed to a 4-4-2 formation, targeting Klopp's centre-backs one-on-one, with Afobe's physicality proving key.
The strength and conviction of Lucas and Lovren's first-half efforts dissolved, and Liverpool invited pressure from Bournemouth's attackers, with Klopp's decision to change his setup at fault.
In the first half, Liverpool conceded just one shot on goal, while in the second half they conceded 11; and on a more basic level, after the interval, they conceded four goals.
That Klopp overlooked Ragnar Klavan, a natural left-sided centre-back with 169 games of experience in the role, proved to be an oversight.
Estonia's four-time Footballer of the Year is certainly a more accomplished option than Lucas and, largely, he has started life at Liverpool in solid form.
However, Matip's absence was the most detrimental, with the Reds' defence lacking organisation without their No. 32.
Joel Matip: Liverpool's Defensive Linchpin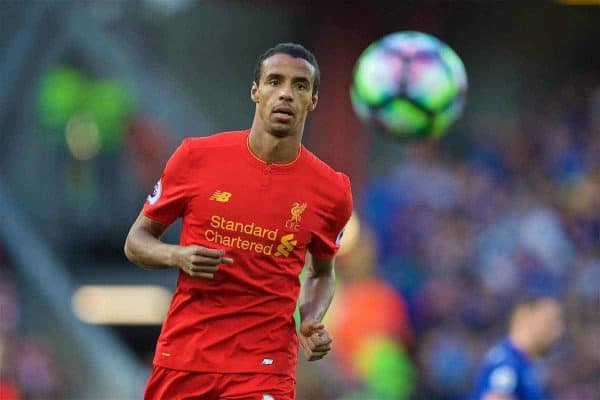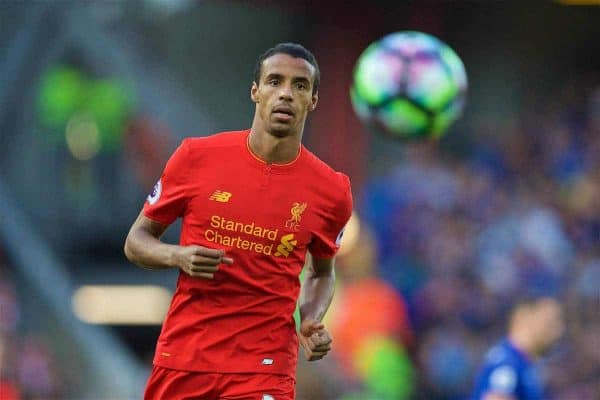 The impact Matip has made on Liverpool's defence since arriving on a free transfer from Schalke 04 is remarkable, with the 25-year-old establishing himself as a key figure at Anfield.
Standing at 6'5″, and pairing defensive strength with natural pace, Matip is a formidable defensive presence, while his intelligent reading of the game allows him to thwart dangerous attacking moves before they build.
A rare breed of ball-playing centre-back, too, Matip has provided Klopp's defence with a welcome outlet in possession, as well as another body to throw forward into the final third.
That Klopp was able to sign a defender of Matip's calibre without sanctioning a big-money deal is a testament to his nous in the transfer market.
Matip has had a significant effect on Liverpool's defence, too, with the Cameroonian yet to suffer defeat since his arrival, absent against both Burnley and Bournemouth.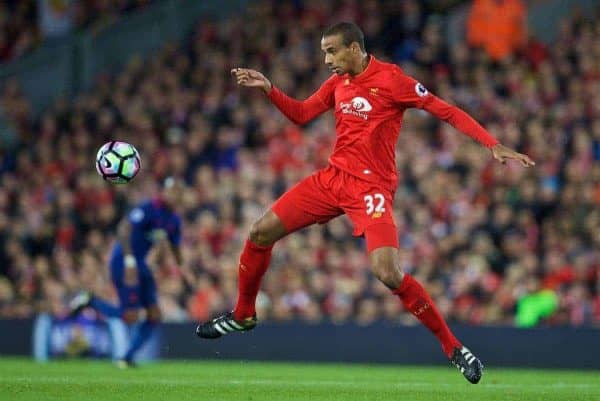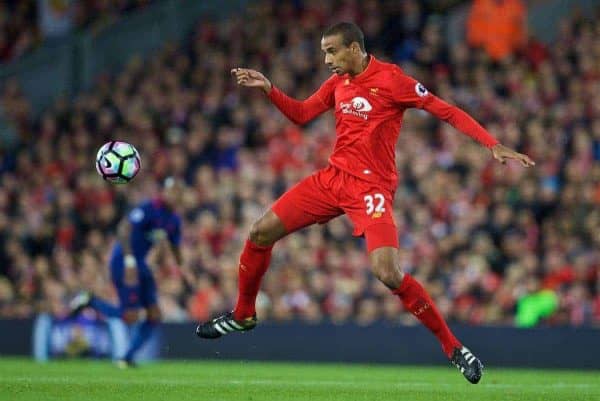 With Matip in defence, the Reds have conceded nine goals in 11 games in the Premier League; in just three games without him, they have also conceded nine goals.
Tuesday night's successful shutout at home to Leeds United in the League Cup remains the only time Liverpool have kept a clean sheet without Matip this season, while he has contributed to three, at home to Man United and Sunderland, and away to Southampton.
That Liverpool suffered their defensive collapse in Dorset without Matip was no mere coincidence, but it cannot serve as an excuse, either on this occasion or in the future.
Finding Defensive Solutions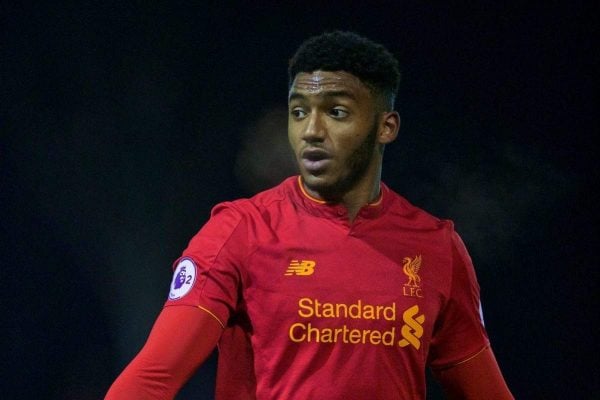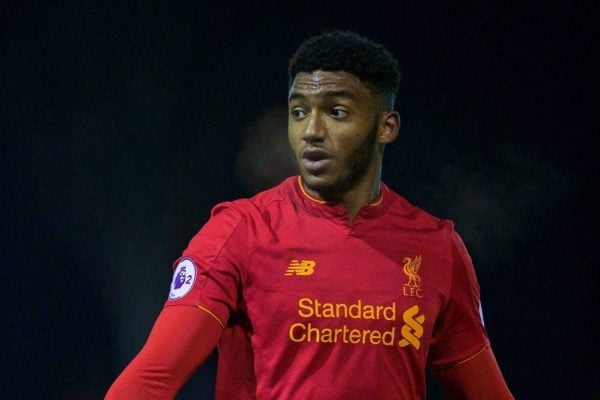 Matip underwent ankle surgery in the summer, to address a long-standing problem for the Bundesliga veteran, so that his latest injury is in the same area should be a concern.
As with any of his players, Klopp will be forced to plan without Matip at stages throughout a season, and Sunday's defeat should be a red flag.
If Lovren and Lucas are unable to strike up a watertight partnership over a 90-minute stretch, Klopp will be required to assess his other options in the event Matip is unavailable.
Klavan, signed from Augsburg for £4.2 million, is a clear solution, though Liverpool have conceded six goals in the three games he has started in the Premier League so far.
Joe Gomez continued his recovery from an ACL injury with his third appearance for the Liverpool U23s on Saturday afternoon, but the 19-year-old remains a raw prospect in the role.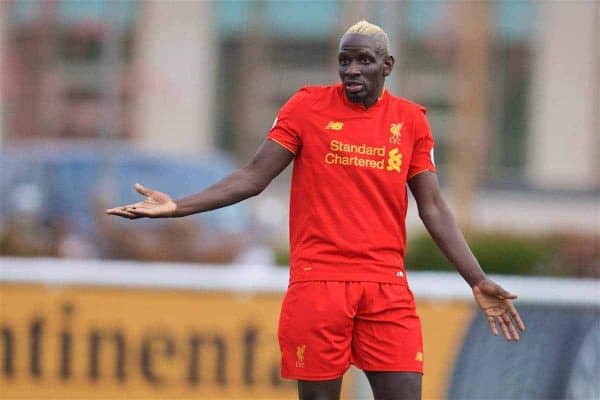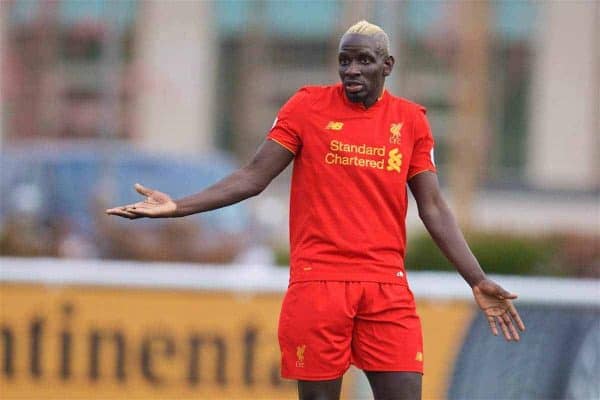 The most capable centre-back at Klopp's disposal would be Mamadou Sakho, but the out-of-favour Frenchman is set to leave the club in January.
On paper, he is the most similar to Matip, and his imminent departure serves as a disappointing conclusion to a spell on Merseyside that served up a host of excellent displays.
That this defeat came less than a month before the January transfer window opens is fitting, and it could be that Klopp needs to dip into the winter market for another centre-back, with Southampton's Virgil van Dijk the prime candidate.
One thing is certain, in that Klopp will need to find a solution without Matip—as in his absence, Liverpool are evidently prone to capitulations that could undermine their title charge.