THE FOOTBALL COLUMN: Gary Neville was wrong to criticise "print journalism", but his comments shed light on the evolving world of online media.
Above all, Neville is upset because his team aren't doing very well. It happens to all football fans, especially the spoilt ones who are used to their team winning more often than not.
It's something Liverpool fans are all too familiar with. Another of the many things that Liverpool and Manchester United have in common is that both used to be dominant force, and now they're not.
Liverpool went through their league football decline in the 90s, and there are signs that United's drought is just beginning.
The latest furore surrounding Neville occurred when he appeared to blame Man United's poor form on their participation in the Europa League
That EL is a killer!! Always has been and always will… Twitter please educate me on a team that's excelled in the league and been in it.

— Gary Neville (@GNev2) November 27, 2016
An article on the Mirror website was then based around this tweet, and Neville took exception to it.
Print Journalism is becoming really Shit!! https://t.co/YZSyILSMkg

— Gary Neville (@GNev2) November 27, 2016
The Evolving Definition of Journalism
Some journalism matches his description, but while a lot of this isn't really traditional journalism the definition of the profession is becoming much broader.
journalism
noun
[mass noun] The activity or profession of writing for newspapers, magazines, or news websites or preparing news to be broadcast
This Oxford Dictionary definition suggests that anyone writing news for a website is a journalist, which would be the case here.
There is now a need for newspaper websites to meet traffic targets. More traffic means more eyes on the adverts, more clicks, and more people watching those annoying autoplay videos which now appear on most sites.
In turn this means more money from advertising, and more money for running costs which includes paying for servers and paying writers. Things which are needed to keep the profession alive.
As a result, there are a lot of headlines designed to encourage clicks, and a lot of articles where the newsworthiness is questioned in some quarters, as it has been by Neville here.
Only this week the Liverpool Echo published an article in their Liverpool FC news category with the title "Watch wife of Liverpool FC owner John Henry take a carousel around a misty Albert Dock ahead of visit to Anfield."



Celebrity gossip stories such as these are seeping into football news, alongside updates on Roberto Firmino's haircut and Jurgen Klopp lookalikes.
A baffled Klopp was even asked about one of these doppelgangers in one of his early press conferences.
However, these articles wouldn't be written if people didn't click on them and share them.
The article which irked Neville will have been deemed a huge success as it generated lots of interest and attracted huge amounts of traffic thanks to the exposure it received on Twitter and elsewhere.
As a result, countless people will have linked to the article via social media, and it will have become newsworthy in its own right such is the immediacy of the digital news merry-go-round.
Made up transfer rumours have long been a last resort in the arsenal of a football journalist, creating them one day, and dismissing them the next.
But the celebrity culture and the fact footballers have become brands in their own right adds to the scope of stories which can attract clicks on a slow news day.
An Unfair Generalisation

The main problem with Neville's tweet was its sweeping generalisation, and an unfair targeting of "print journalism" as a whole.
He may have had a point in the grand scheme of things, but he chose the wrong target.
The same accusations could be levelled at parts of his own profession as the standard of TV punditry is also very hit and miss.
While Neville, and later Jamie Carragher, have brought some excellent analysis to the mainstream via Monday Night Football, there is still plenty of inaccurate, ill-thought-out filler in TV punditry.
On the other hand, print media, despite its struggles and the decline in newspaper sales, still offers some of the best journalism around.
It's forever proving itself to be a vital part of the world we live in, with the most recent example being the Guardian's Daniel Taylor uncovering a history of young footballers being abused by their coaches.
Much of it, however, depends which title you buy and which writers they currently have onboard, in the same way that a social media experience depends on the accounts you follow and the quality of online journalism depends on the websites you read.
Some newspapers are an extension of their sensationalist, ad-riddled websites, but others offer exclusive insight, even in the stories that aren't "exclusives".
Little nuggets of information the writer has heard add detail to a story which you won't get from anywhere else.
But the facts are that the "shit" Neville speaks of is usually what will make the most money and gets the most hits, and not just online.
People like reading shit news stories. Far and away the most read newspapers in the UK are The S*n and the Daily Mail. Say no more (even if some of the sports coverage in the Mail is actually quite good).
Just as people like to click on a sensationalist article online, a ridiculous headline on the front or back of a newspaper will have a similar effect.
Hold The Front Page

Neville didn't even specify the type of journalism he was referring to, and his tweet could be construed as tarring politics or current affairs journalists with the same brush.
While news reporters and columnists in the front of newspapers can be as sensationalist as their colleagues on the sports desk, there is also a lot of excellent reporting and journalism available on a daily basis.
Fidel Castro died at the weekend. One of the most iconic and divisive men of the past century, and the print newspaper coverage of his passing, and by extension his life, was second to none. The Observer dedicated seven pages of balanced coverage to Cuba's revolutionary former leader, and it was some of the best reading to be had, passing the time through Super Sunday before Planet Earth II came on at 8.
Truthful Hyperbole
Elsewhere, Donald Trump used sensationalism mixed with hefty doses of capitalist and xenophobic scumbaggery to somehow become president of the United States (!).
Stunning: Fake election news outperformed real news on #Facebook In final months of the US election. https://t.co/fLrtQZfvuD pic.twitter.com/IB9pZ3EgHR

— Jim Roberts (@nycjim) November 16, 2016
But again, the coverage of his rise in the pages some UK newspapers has been very matter of fact and balanced.
Trump once said that "one thing I've learned about the press is that they're always hungry for a good story, and the more sensational the better."
Trump is the ultimate example of hyperbole and sensationalism's triumph over truthful sincerity, and in making him president America emitted the biggest gust of flatulence in the history of humanity.
"I call it truthful hyperbole," added Trump in his 1987 book The Art of The Deal. "It's an innocent form of exaggeration — and a very effective form of promotion."
People like this exaggeration, sensationalism, and hyperbole, and until they stop clicking on the links or buying the newspapers which peddle such "news" then things will carry on as they are.
An article on how Liverpool broke down Sunderland's low block in Saturday's game won't get anywhere near as much attention as an article about Klopp on the dodgems, or the latest unfounded transfer rumour.
An Uncertain Future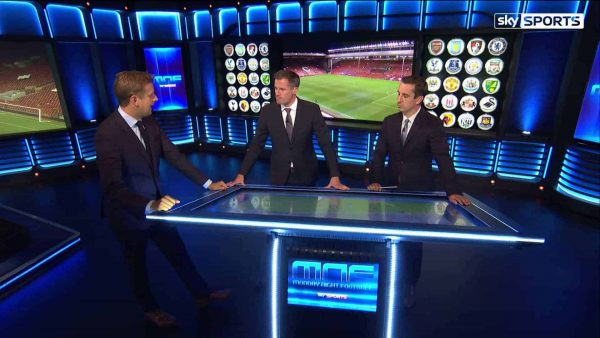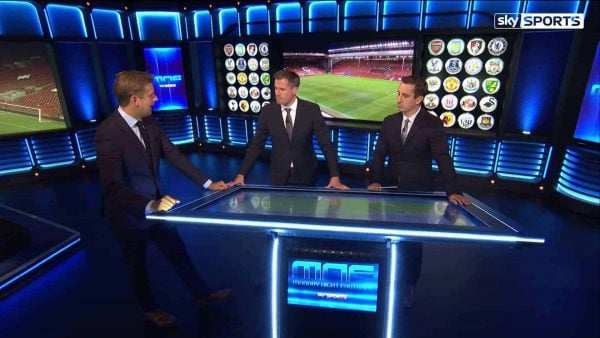 The popularity of Monday Night Football shows that people are interested in more in depth analysis, but it needs to be well presented, make sense, and include facts or examples to back up what's being said.
Much of the so-called in depth tactical and statistical reporting in the mainstream still fails to do this, and this needs to be remedied if the movement is to progress.
Print journalism definitely has a future, but the internet has changed the face of the industry and the hard copies need to change to adapt.
Fansites are now better than ever. Fan run Liverpool media such as The Anfield Wrap, Anfield Index, and This is Anfield are amongst the best football outlets around, regardless of their Liverpool oriented content, and there are now high quality amateur blogs in every field.
If people truly are searching for quality, then the media outlets need to provide it in an accessible format which encourages people to buy hard copies, using the advantage they have over the amateur blogs to go one step further.
They need to use their access to provide valuable, interesting insight, rather than simply pressing a manager for another quote about a refereeing performance or a transfer rumour. But sometimes the journalists have no choice.
On top of this, if the content is also available for free elsewhere then the print editions need to provide something different.
Just as vinyl records are experiencing something of a comeback by offering music fans a physical product superior to anything which could be streamed or downloaded, newspapers should try to do the same.
Print journalism isn't shit as Neville says it is, it just needs cleaning up a bit.