While other Liverpool players are earning more plaudits and headlines, the astute performances of Georginio Wijnaldum are equally important.
"He's a players' player. His biggest fans are his team-mates because they know they can rely on him to do what is asked of him simply, quickly and unselfishly."
---
This is what Bob Paisley had to say about Ronnie Whelan back in the 1980s, when the midfielder was a key cog in an all-conquering Liverpool wheel.
The likes of Kenny Dalglish, Ian Rush, John Barnes and Peter Beardsley were the ones winning the awards and being idolised by supporters, but Whelan was often every bit as influential.
Paisley's words are a perfect description of that player every great side needs—the one that knits things together and allows others to work their magic.
In Jurgen Klopp's modern-day Liverpool team, that man is Wijnaldum.
Understated Excellence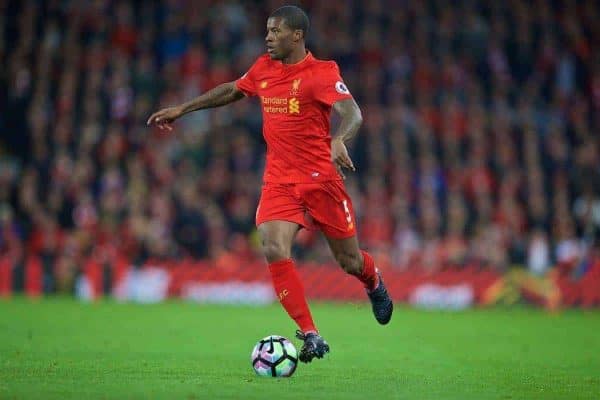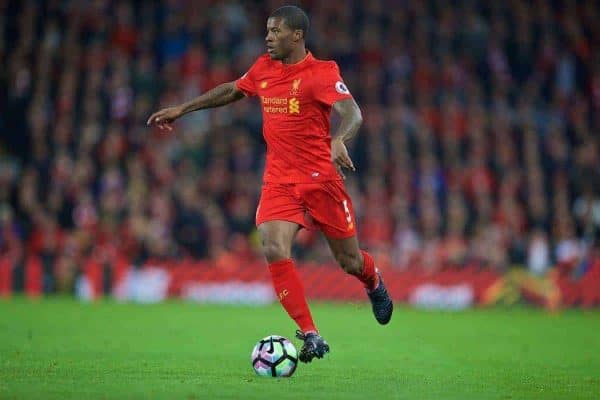 When the 26-year-old was signed by the Reds in the summer, eyebrows were raised over whether he was the right fit under Klopp.
Many were unsure of how the Liverpool manager would find a place for him in the team, and judging by his Newcastle performances, he was a potential luxury player who dipped in and out of form.
The Wijnaldum that we have seen so far couldn't have been more different, however, with the Netherlands international occupying a disciplined midfield role with few risk-taking elements to it.
While there has been some lazy criticism aimed in his direction—with "what does he even do?" a personal favourite—he has given the side a lovely balance at both ends of the pitch.
With the quartet of Adam Lallana, Sadio Mane, Philippe Coutinho and Roberto Firmino wreaking havoc in the final third, as well as Divock Origi of late, Wijnaldum has been the understated link between Jordan Henderson and the attack.
His passing is always crisp and thoughtful, physically he is far more imposing than he looked at Newcastle and he reads the game expertly.
Wijnaldum is someone who makes the game look so easy, and because of that, it works against him. He is not a blood-and-guts style player, like Emre Can for example, so he will not receive the same level of recognition from the masses.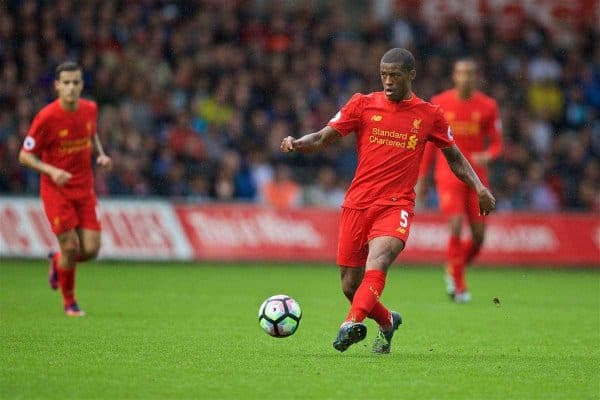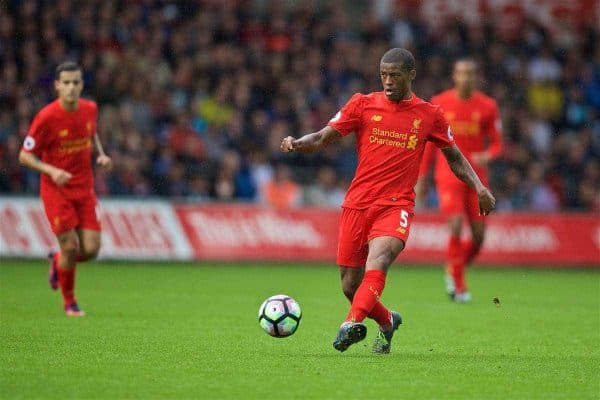 When Can flies into a tackle or produces an outrageous backheel, it may be because his positioning is poor or he has not played the easy ball, whereas Wijnaldum is so smart he won't have to lunge in or trying anything too self-indulgent.
Can is a brilliant young player, but at present he guarantees both magic and mayhem. Successful teams are invariably built around more measured, reliable midfielders like Wijnaldum.
Whenever the silky Dutchman starts for Liverpool, they have more of a rhythm to their play, as well as an intelligence and authority.
The 3-0 win over Middlesbrough on Wednesday evening perfectly illustrated the kind of impact Wijnaldum is having in a Liverpool shirt.
He was heavily involved from start to finish, without ever standing out in the way Lallana, Mane and Origi did.
The former Newcastle talisman didn't put a foot wrong in the middle of the park, and he showed he can also be expansive when required, producing some lovely touches in the buildup to Origi's superb team goal.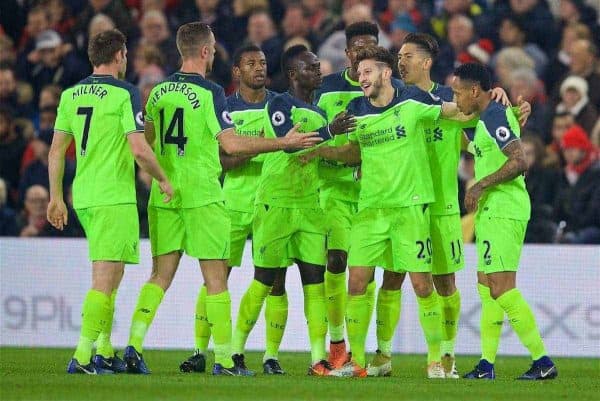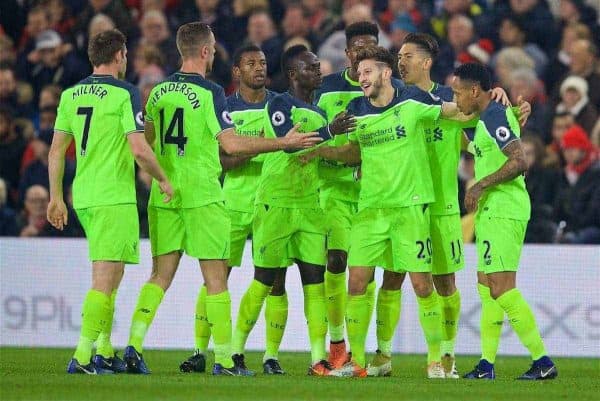 Wijnaldum's 87-minute showing at the Riverside Stadium was indicative of his Liverpool career to date: solid, classy and far more influential than possibly meets the eye.
He is doing exactly the job Joe Allen did so effectively at times last season, but with more physical presence and pace. That was always Allen's one major drawback.
Wijnaldum is not necessarily a player whose name supporters will be desperate to have on the back of their shirt, but he is vital to this Reds team moving forward.
Just the Beginning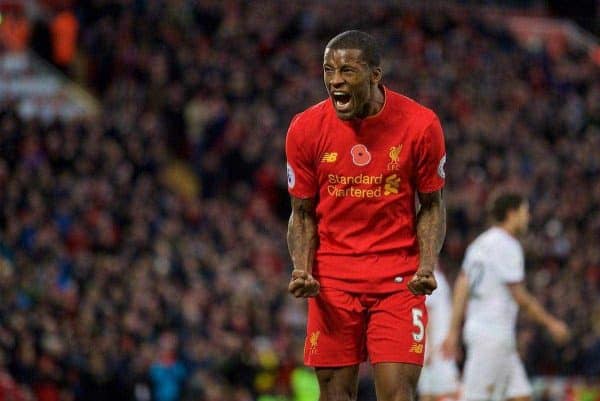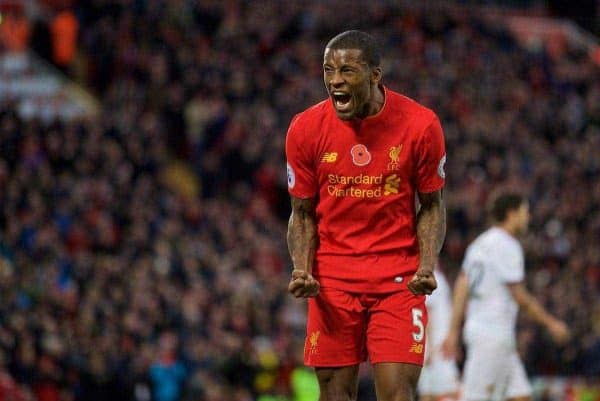 What must be stressed is that this hasn't been a perfect start by Wijnaldum.
There have been times when a little more risk and ruthlessness in the final third have been needed, with a preference for the easy ball occasionally proving frustrating.
For a midfielder renowned for finding the net regularly, with 11 goals in 40 games for Newcastle and 56 in 154 for PSV Eindhoven, just one goal for the Reds so far is also a disappointment.
Even that was an icing-on-the-cake strike against Watford, when Liverpool were already 5-1 up.
Wijnaldum's place in Klopp's first-choice starting lineup isn't completely guaranteed—Henderson, Can and Lallana has been the preferred midfield triumvirate at times—so he will have to stay at a high level to remain a regular.
Given just how big the pressure is when you move to a club of Liverpool's stature, though, the 26-year-old has made a very promising start to life on Merseyside.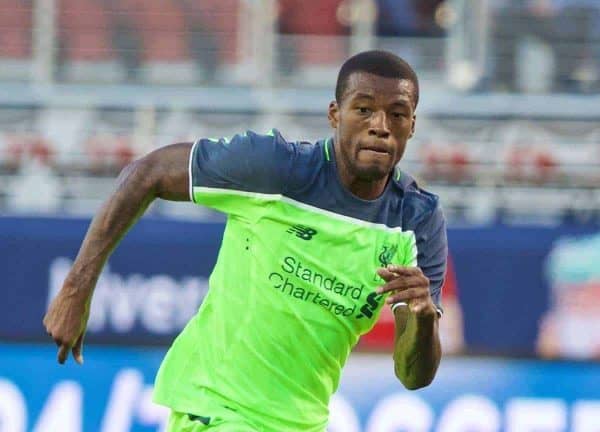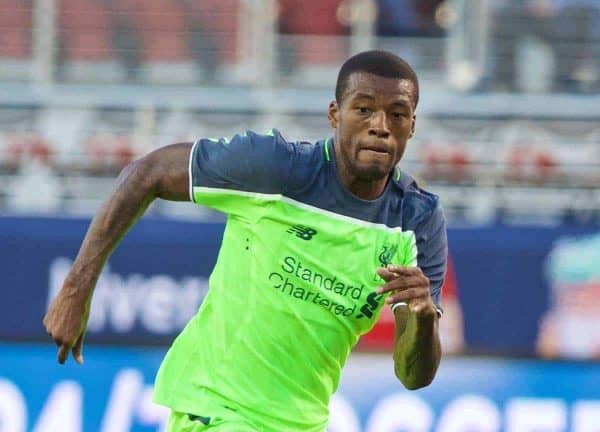 It is worth noting that only Nathaniel Clyne has appeared more times (19) for Liverpool this season, with Henderson joint-second with Wijnaldum (18).
In time, the goals will start to flow more regularly and we will start to see slightly more of that Newcastle flair, but he is more than doing his job currently.
It would be premature to predict that Wijnaldum will go on to have the kind of impact Whelan did for Liverpool over such a long period, but there are clear parallels to be drawn between the two.
The subtle way in which both play, or played, their football is a joy to watch if you look closely enough, and every great side needs someone of this ilk going quietly under the radar.
There was a reason why Klopp was so keen to sign Wijnaldum for £25 million in the summer—that fee will look great value for money in a few years.