Joe Gomez has set his sights on reclaiming his first-team place at Liverpool, after recovering from a long-term ACL injury.
The 19-year-old spent over a year on the sidelines, having rupturing his ACL on duty with the England U21s in October of last year.
Gomez has since returned to action with the Liverpool U23s, producing a series of impressive performances at the heart of defence, alongside the likes of Tiago Ilori and Mamadou Sakho.
He joined the first team on their mid-season training camp in Barcelona at the beginning of December, and travelled for Wednesday night's 3-0 victory away to Middlesbrough.
Though he failed to make the matchday squad, this marked another step in the right direction for Gomez, who is now looking to make his mark under Jurgen Klopp—rather than leaving on loan.
"My aim isn't to go out on loan—I want to challenge here, that has to be my aim after a long time out," he explained this week.
"At the same time, I haven't trained under [Klopp] for a year.
"Only in the past seven or eight weeks is the first period of time I've got to train under him and with the team.
"Me coming back and rushing straight out, there are pros and cons to it, but it was a compliment for him to say [he doesn't want me to leave on loan]. I'm thankful that he sees it that way.
"I've got to do what I can in training and try to work my way back into things.
"At the moment, I'm focused on developing and learning under him, learning the team's style of play and being myself again."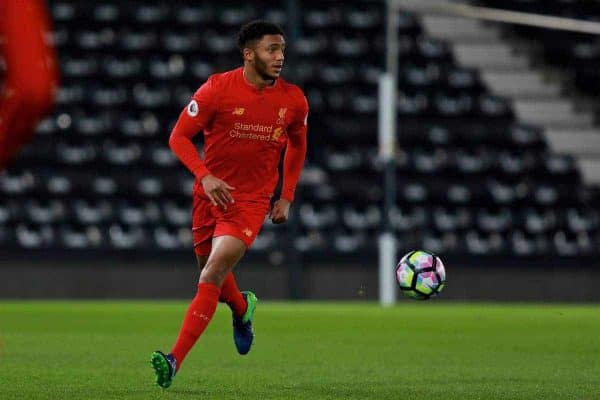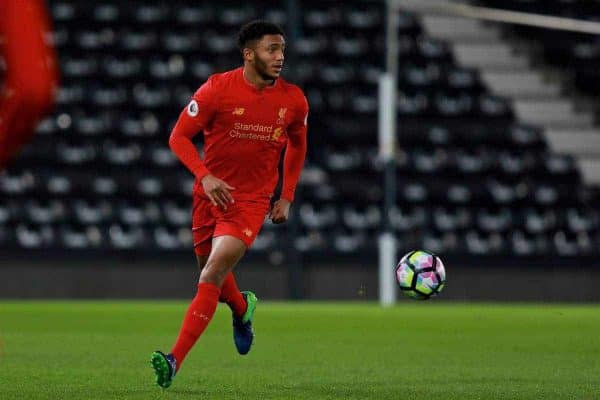 Gomez is yet to play under Klopp, having suffered his injury shortly after the German's appointment as manager.
The Reds have experienced an upturn in fortunes following Klopp's arrival, and this presents a challenge for the former Charlton Athletic youngster as he works to earn his place.
"Because the team is in a rhythm it's not like every week you can start from the beginning and explain everything," he continued.
"But that was one positive from the injury—I watched a lot of games.
"I watched every game in the stand, so you get to gauge how the team plays.
"And obviously there is the analysis team you can get clips from. It doesn't replicate actually getting instructions from the manager but it was a start.
"That's something I still need to work on because it's important to know how the team plays, tactically.
"I've still got learning to do. But I learned quite a bit watching football for a year; it does help, because you take more time to look at small details.
"You take it for granted. When you're injured, it means more.
"I did learn quite a lot off the pitch. But I've still got some learning to do, tactically, to understand the full tactics of the team. I'm taking the time to do that now."
Gomez will be battling the likes of Joel Matip and Dejan Lovren for a starting role, but with the former currently sidelined with an ankle injury, there is certainly an opportunity.
At 19, Gomez can afford to be patient, but his chance will surely come this season.