Jurgen Klopp has never been to Goodison Park before, but is dreaming of landing a knockout blow in the Merseyside derby after a late-night viewing of the latest Rocky film.
Klopp was already looking forward to Monday's trip across Stanley Park when some late-night channel-hopping drew him to last year's Rocky reboot Creed.
In the film Sylvester Stallone's latest protege takes on a character played by WBC cruiserweight champion Tony Bellew and the climactic fight takes place at Everton's home ground.
Bellew—a staunch Toffees supporter in real life and on screen—wins the bout but that did not ruin Klopp's enjoyment, or his vicarious experience of the stadium.
"Last night when I watched Creed that was my first impression of Goodison Park," said the Reds boss, who would be happy to go the distance with Everton provided the Reds win on points.
"When I came home I had nothing to do so I decided to watch a film, I found Creed and it was really good but I had no idea Goodison played a part.
"There are not a lot of coincidences in life but this was my first impression. It looked good.
"The favourite was from Liverpool but I have a little bit of sympathy with the other guy.
"Rocky is a wonderful story, I've loved it my whole life. Maybe some time I will go to the steps in Philadelphia, but not this week."
---
While Klopp is clearly happy to talk about the franchise, it is unlikely to crop up in a pre-match team talk.
He tried that in the past, only to draw blank looks from the majority of his squad at Borussia Dortmund.
"When I was much younger I tried to use the story of Rocky IV, with Ivan Drago and Rocky Balboa, in a meeting," he continued.
"After five minutes I realised none of my players had a clue what I was talking about so I had to start anew. Only two players knew the film."
For Klopp, it was a light-hearted distraction from the serious business of preparing his side for one of their most important games of the year.
Klopp does not pretend the Merseyside derby was a major date in his calendar as a child growing up in Germany but has become enamoured by the rich history of the city and the fixture.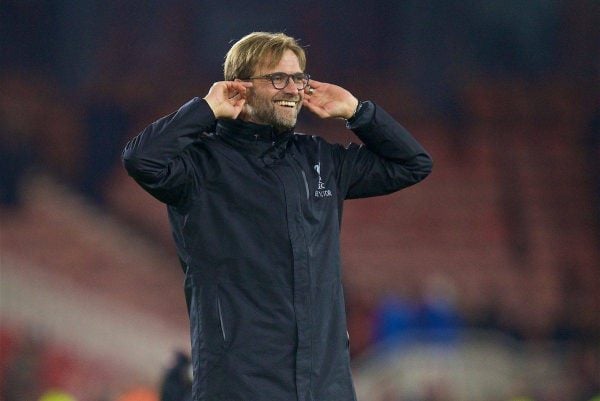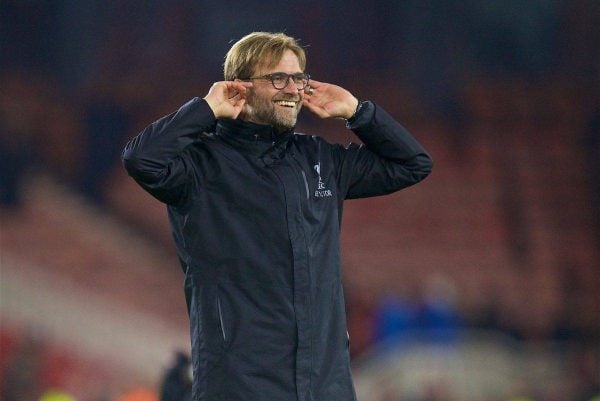 And for a man who frequently stresses the need for perspective in sport, even he accepts the traffic around Merseyside might stop for a time on Monday evening.
"I cannot say Everton is my enemy since I was 12 years old, five years old, it's not like this," he said.
"But I love how they live in this city, these two big clubs. Until now I've never had any issue with any Everton fans when I meet them, taxi drivers or whatever.
"A lot of nice people support Everton. So football is not the most important thing in the world but on Monday night I would say for 90 minutes in and around Liverpool it probably is.
"It is very, very, very, very, very big. It is a very important moment in the season for all of us."