Jurgen Klopp spoke of the importance of the Merseyside derby to Liverpool as a city, and his first visit to Goodison Park.
Though Klopp has been with the Reds for over a year now, Monday night will be his first visit to Goodison Park.
In his pre-match press conference on Friday afternoon, he talked about the rivalry between the two sides, which is one he's been aware of as a student of the game.
"It's a very, very, very, big game! For me it's really special as it's my first time at Goodison Park," he told reporters.
"Yesterday I watched the movie Creed, which was my first impression of Goodison Park. I'm really looking forward to it.
"I had no idea Goodison Park plays a part in [the film], there are not a lot of coincidences in life!"
Both teams go into the derby on the back of victories, Everton defeating Arsenal at Goodison on Tuesday night, and Liverpool won comfortably up at Middlesbrough, 24 hours later.
"Both teams are in a good mood after the last game," added Klopp.
"We watched Everton vs. Arsenal in the hotel [before the Middlesbrough game] and there was a good atmosphere.
"We were quite excited about the game, two good teams against each other."
Klopp also spoke about what he will say to the players before the game, and how the travelling Kop can aid their efforts.
"It's all about saying the right thing in the right moments. I don't like to say things everyone knew before," he continued.
"It's about the things we have to do in the game from the football side, it will be a lot about atmosphere, and how we we will fill each space.
"It's our job to keep them as quiet as possible, if possible. That's it."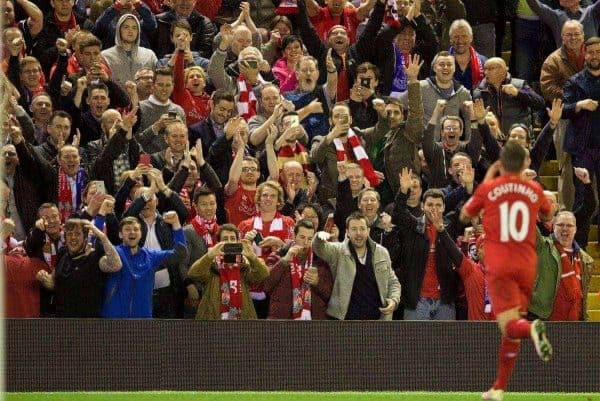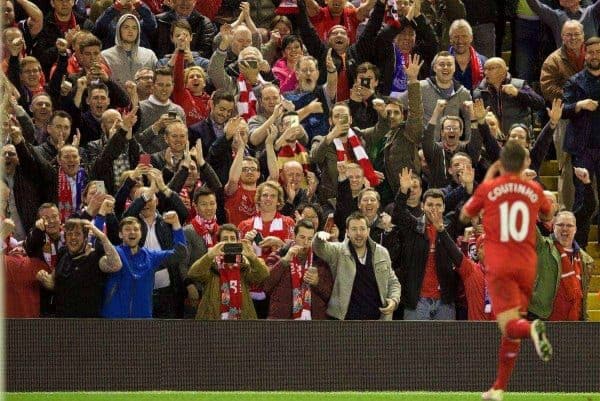 On derby day, the city is all about football, and Klopp predicts that, for 90 minutes, it will be the most important thing in the world for each set of supporters.
"I'm part of Liverpool FC so it's easy for me to accept the importance of the game, but Everton has not been my enemy since I was 12 years old," he explained.
"I like how Liverpool lives with these two big clubs. I like Evertonians when I meet them. Taxi drivers, whatever, so I have no issue with this.
"I know about these clubs, the big years of these two clubs when they were finishing first and second.
"I love these stories, I love history. I'm a big fan of football history and between these two clubs they have a lot of big things, finals, everything.
"But both clubs showed real character when they reacted to Hillsborough. This story is one of the best I've ever heard in football.
"Football is not the most important thing in the world, but on Monday night for 90 minutes it is."
Liverpool haven't lost to Everton since 2010, and the manager will be hoping to extend this undefeated streak against the local rivals on Monday.