In his latest classic match feature, Jeff Goulding recalls a changing of the guard in the Anfield dugout, as Joe Fagan oversaw an emphatic 6-0 win at home to West Ham United.
George Orwell's classic book 1984 prophesied a dystopian hell, in which an entire population were subdued and controlled by an all-seeing despot called Big Brother. The book is a classic and I am a huge fan of Orwell's work, but the lad was way off. There was no big brother in '84, instead the land was ruled by an evil queen and although she tried her best, she never quite managed to subdue and control us all. Besides, as far as Liverpool FC and its supporters were concerned, we were living in the footballing equivalent of paradise.
A Scouse band was once again dominating the charts, with Frankie Goes to Hollywood having three No. 1 hits that year. The most famous of them was 'Relax', a song that was actually released in 1983, and was going nowhere until Radio 1 DJ Mike Read took offence at the lyrics and banned it. It sold two million records as a result and stayed at No. 1 for what seemed like an eternity.
The Reds had already won two consecutive league championships in 1981/82 and 1982/83. They were now hunting down a historic third title in succession. Bob Paisley had stepped aside at the end of the '83 season, but the ownership just decided to rummage around the Boot Room and pull out another legend in Joe Fagan. It was like they barely missed a step.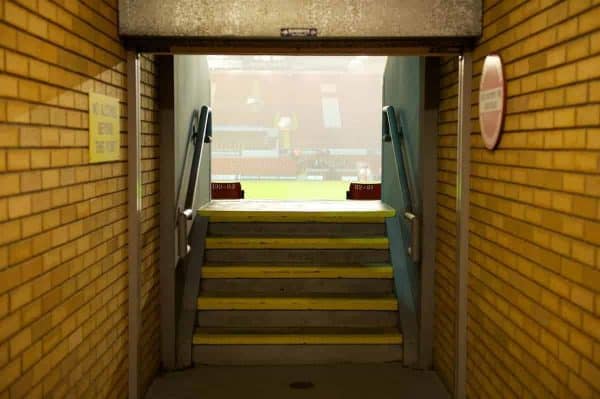 Liverpool went into the game against the Hammers on April 7, 1984, sitting pretty at the top of the league. This was the Reds 34th matchday, with a further eight to go in a 42-game season. They'd got off to a bad start, losing the Charity Shield 2-0 to Manchester United, but they were now two points clear of the old enemy, as they approached the run-in.
Back in March, the Reds had won their fourth League Cup in a row. Everton had held them to a goalless draw at Wembley, in what was the first all-Merseyside cup final at the national stadium. However, they would ultimately succumb to a Graeme Souness shot from distance, after just 21 minutes of the replay at Maine Road.
In the month that followed the miners' strike went into full swing, a group of women, protesting the presence of American nuclear weapons at Greenham Common, were forcibly evicted from the site and a siege at the Libyan Embassy in London ends with the death of police officer Yvonne Fletcher. I was just 16 years old. I was aware of these events. I was even troubled by them, but Liverpool Football Club was my life and all I could think about was getting to the match.
I remember fragments of this game. It was an evening kickoff. I was in the final weeks of school back then and I remember racing to get home, throwing my tea down me and heading straight out. I lived in the Norris Green area of the city, about a two miles from the ground. I'd walk there and take my place in the queue outside the Kop, with butterflies doing their thing in the pit of my stomach.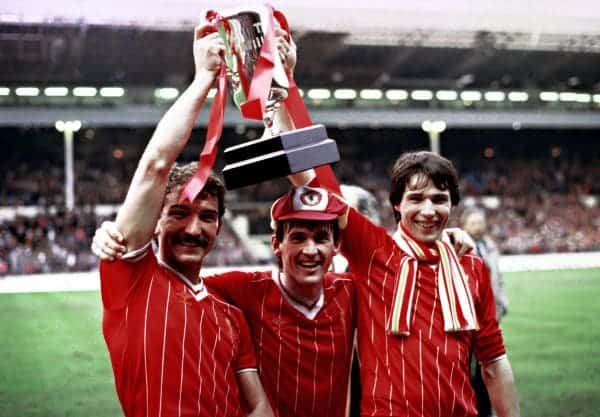 The cup final had only taken place a couple of weeks earlier. It had been sandwiched between a 2-0 defeat to Southampton at the Dell and a 2-0 victory over Watford at home. It had been a weird season. Of course I remember it now as one of the greatest in my lifetime. The hiccups and inconsistencies have been glossed over. All except one that is.
My eternal sunshine has sadly always been eclipsed, if only partially, by a horrific defeat away to Coventry City earlier in the season. That game represents a horror that burrowed itself deep into my psyche and has refused to budge ever since. I remember the great John Peel talking about his reaction to it as some kind of post-traumatic stress response.
I have seen it written lately, by experts who ply their trade on social media, that potential champions just never succumb to inferior opposition. Oh, really?
In response, can I refer you to Exhibit A: On the 10th December 1983, reigning champions Liverpool F.C. went to Highfield Road. With them they took a team of champions, including Dalglish, Whelan, Rush and Souness. They had probably the best back four in the league and they got battered 4-0.
The only way a team gets over an embarrassment like that is to end the season with trophies. Of course Liverpool would win three of them in 1984. They also beat Coventry 5-0 at Anfield later the same season; another game in which Rush got four. Alan Hansen also avenged his earlier humiliation, with a late goal that would ensure that anything Coventry could do, Liverpool could do better.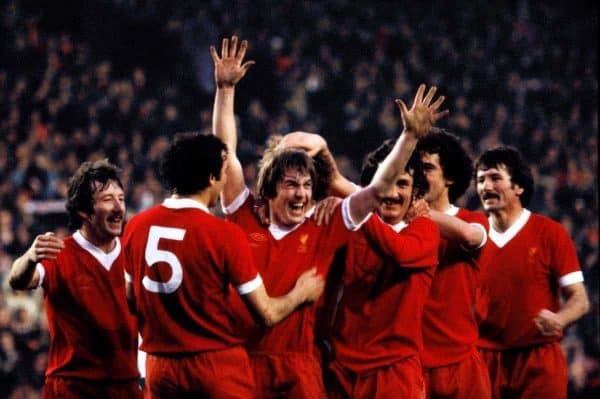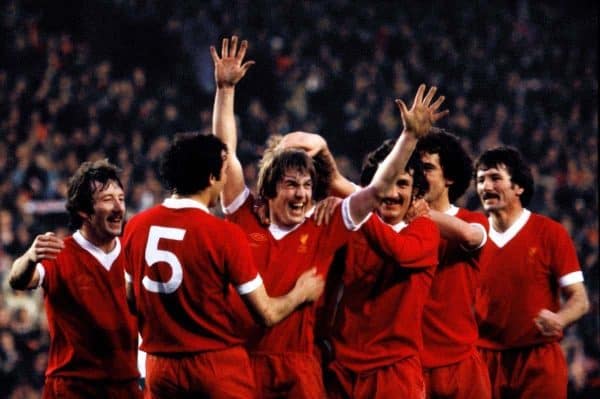 But I digress. Back to the game in question. Liverpool were lining up against a Hammers side that boasted Trevor Brooking, Alvin Martin and Tony Cottee. They never stood a chance. In fact one of my abiding memories of the match is looking out over the pitch, late on in the game, and seeing a fading legend, Brooking, with his hands on his hips and breathing so hard he looked like he would expire. The Reds were just running him ragged and his career as a Hammer was almost over.
The official attendance that night was 38,359. A decent contingent had travelled up from the south to see the game. They'd be in for a miserable night. The Kop were singing "where's your famous ICF?" This was a reference to the Hammers infamous 'Inter-City Firm' who had a reputation for mayhem on away days. We didn't see them that night, but then their team had taken the day off so why shouldn't they?
The print media would describe Liverpool's performance as awe-inspiring. It was. John Walk was making his home debut that night. We'd signed the Scot, a box-to-box player, from Ipswich. He was prolific from midfield, scoring 42 goals in 108 appearances; a record any striker would be proud of. He wouldn't get himself on the scoresheet in this game, but then the queue was about a mile long.
Within half an hour, the Reds were 4-0 up. Rush opened the scoring on six minutes, finishing off a great Dalglish cross with a low diving header. On 12 minutes, Rush once again had the West Ham defence in a state of panic. In a desperate attempt to clear the ball, they conceded a corner. Dalglish, waiting in the middle crashed the ball through a crowd of defenders. It seemed to bounce a couple of time before it hit the back of the net.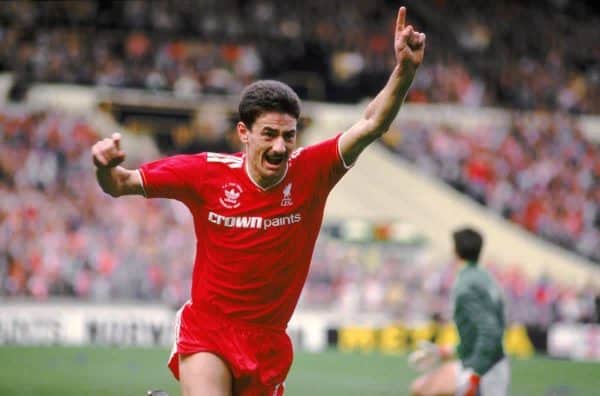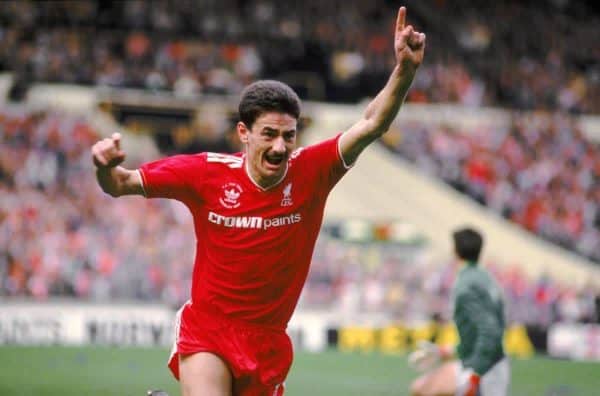 The Londoners were reeling and the Kop sang songs about the state of London Bridge. They should build it up with red and white they roared. Ian Rush just wanted to smash it down and in the 18th minute he did just that. Of course the assist went to his partner in crime, Kenny Dalglish, who sent his strike a partner a superb pass that he dispatched left-footed past a helpless Phil Parkes.
Liverpool could have got out the deck chairs at this point and opened up a few cans, such was their dominance. Instead they chose to rub salt in the Hammers' wounds. One reporter, Ian Hargreaves, wrote "some of Liverpool's football was almost unbelievable. They seemed to have twice as many players on the pitch as West Ham and the unfortunate Londoners had no idea what to do about it."
Liverpool's fourth came just before the half-hour mark. A string of passes saw the ball out on the wing with Sammy Lee. He launched a perfect pass to Ronnie Whelan who scored with embarrassing ease. Liverpool continued to create chances and dominate the game, but four would have to do at half-time. The crowd were happy enough, giving the Reds a standing ovation as they left the pitch.
The theme was continued in the second half, with Reds bombarding the visitors goal and creating one chance after another. As the Liverpool Echo put it, Liverpool's players were virtually queuing up to score. Souness would barge to the front, scoring the fifth and sixth to complete the rout.

Games like this leave an imprint on you. You can't remember all of the details. You hold on to some, your mind fills in the rest and you rely on the archives to create a more accurate picture of what actually happened. It's funny but sometimes you hang on to the strangest details. For me it was the walk home.
I'm making my way along Kemlyn Road and it's dark. The crowd is packed in tight and we are spewed out onto Anfield Road, I push my way through the throng and head right towards the Arkles Pub.
On the corner of Anfield Road and Arkles Lane there's a coach, or a van I'm not sure, parked up. It's decked out in West Ham colours and a group of Hammers' fans are standing around smoking and getting ready for their journey home. One of them is going nuts and kicking the side of the van. His mates are laughing and I'll never forget this cockney lad's accent as he attempted to calm his friend down.
"Give it a rest," he said. "We were bound to get beat 6-0."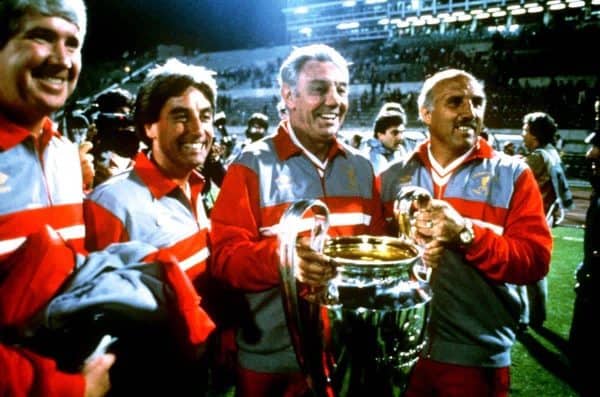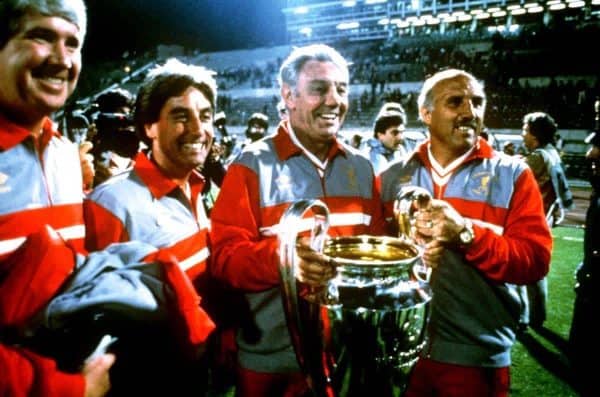 It blew my mind and I couldn't imagine ever going to a game where I thought Liverpool were "bound to get beat 6-0." I guess that's what playing us was like back then. Teams expected nothing and usually they got just that.
But not always. The Reds stuttered a few more times before the season was over. They lost their next game at Stoke 2-0 and drew the one after that, against Leicester, 3-3.
Despite all of that they would win the English championship and conquer Europe in May, crowning a historic treble in Joe Fagan's first season in charge. Ian Rush would finish on 47 goals in all competitions and Liverpool would claim their third league title in a row and their fourth European Cup.
Those were the days my friends and I was there to see it all.