With Sergio Aguero back from suspension, the striker will be a key threat to Liverpool as they take on Manchester City on New Year's Eve.
Aguero missed City's last four games after receiving a red card for a horror challenge on David Luiz in a 3-1 defeat at home to Chelsea on December 3.
But he is available to return for City's trip to Anfield on Saturday evening, and is likely to start in Pep Guardiola's attack.
Speaking at Melwood on Thursday afternoon, Klopp discussed Aguero's influence at City, though he stressed that City have a number of players capable of damaging the Reds.
"He is back and a good striker, obviously. We played them already and he was involved and I always thought that he is quite a talented boy," he told reporters.
"I never made a secret of it, and now he is back in the team with a lot of other really good players, that makes life not easier for us.
"But we knew it before and even when he is not playing they are an outstanding team.
"That's not something we think about too much, it's only really one thing of a lot of things."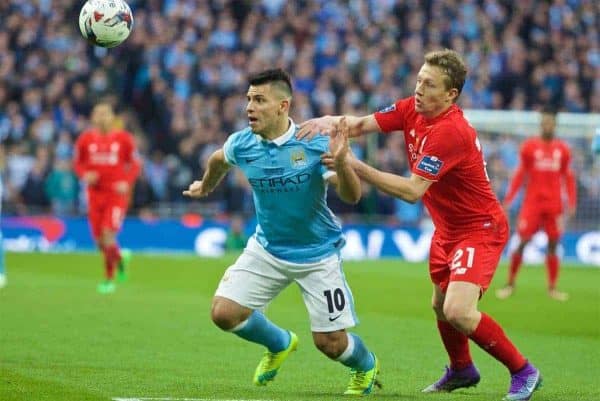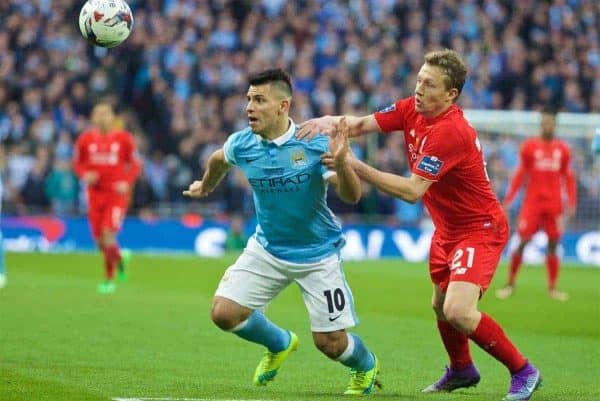 ---
Nevertheless, with Aguero having scored 16 goals in 19 games already this season, including 10 in 12 games in the Premier League, Liverpool will need to focus their efforts on the 28-year-old.
This is made more difficult by the continued absence of key centre-back Joel Matip, and Klopp continued to explain how his defenders would need to keep the ball away from Aguero.
"How it always is, he can only score goals if somebody gives him the ball," he added.
"We have to avoid the easy passes, I would say. Probably we cannot avoid each pass in his area, but the easy ones we should avoid and we are able to defend really well.
"For this, we need to be concentrated, that's the biggest challenge in this game, to play at the highest concentration level in each second of the game.
"But again, for both teams it's hopefully the same, so they could have the same problems with us."
As Klopp referenced, while Aguero will be a key threat to Liverpool's hopes on Saturday, the German will also be able to call upon a number of dangerous players of his own.
Last season, Liverpool beat City twice in the league, first securing a 4-1 victory at the Etihad Stadium in November, before winning 3-0 at Anfield in March.
Adam Lallana and Roberto Firmino were key to both wins, and with both in the goals in Tuesday night's 4-1 triumph at home to Stoke City, they will be looking to add to their tally again.