Liverpool will take a hardline stance over Mamadou Sakho's January departure, with the Frenchman likely to leave on loan.
Sakho has fallen out of favour under Jurgen Klopp, and has spent the first half of the season playing centre-back for the Liverpool U23s.
While Tiago Ilori and Joe Gomez are far from bad company, Sakho will be looking to leave in search of regular first-team football in the January transfer window.
A number of clubs have been mooted as potential destinations, including West Bromwich Albion, Lille, AC Milan, Inter Milan and Paris Saint-Germain.
But according to the Mail, any club hoping to take Sakho on loan will need to cover the 26-year-old's wages, as well as paying Liverpool a considerable fee.
The Reds will reportedly demand £500,000 as a one-off payment, and want Sakho's £80,000 salary covered in full.
This could prove to be a stumbling block for some clubs, given Sakho's current position at Liverpool and likely reservations over the No. 3's attitude.
Sakho was suspended, and then exonerated, for failing a drug test at the end of last season, and returned late for pre-season due to an Achilles injury.
However, he still travelled for Liverpool's tour of the United States, but was promptly sent home after Klopp took exception to his behaviour, and he has been exiled since.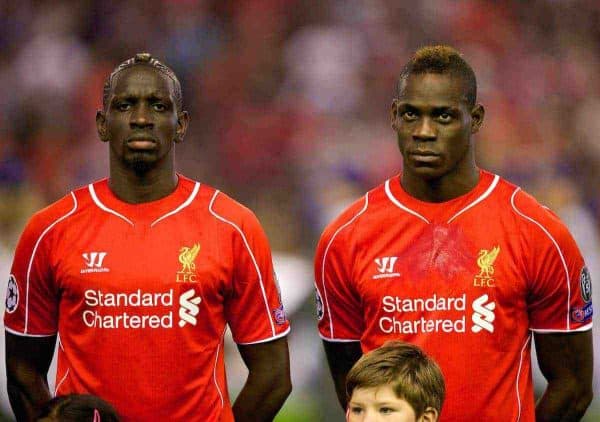 Sakho turned down a loan move away from Merseyside in the summer, with Besiktas, West Brom and Stoke City among the clubs believed to have made an approach.
He is unlikely to do the same this winter, with his first-team prospects—or lack thereof—at Anfield made perfectly clear.
However, whether Liverpool's demands will be met remains to be seen, as if Klopp is desperate to shift Sakho, they are put in a difficult position in terms of negotiation.
This is a similar situation to that which saw Mario Balotelli depart for Milan for the 2015/16 campaign.
Liverpool were reported to be paying £20,000 of the Italian's wages when he was at the San Siro, and Balotelli eventually left for OGC Nice on a free transfer the following summer.
This represented a significant loss on the £16 million paid to sign him in 2014, though Sakho is not likely to be considered as much of a gamble as the ex-Manchester City striker.
But it could well be that Liverpool struggle to find a loan club if their demands remain.