Recent games haven't all gone Liverpool's own way, but Jurgen Klopp's side have demonstrated vital patience in performances to earn victory in tight matches.
The Reds' impressive form this season has centred from their ability to blitz opponents on the way to victory.
Liverpool's capability to strike first and build what have often proved unassailable leads has been crucial to Klopp's side competing on all fronts.
This ruthlessness has been less evident since November's international pause though, and the most brutal demolition of all against Watford.
Indeed, recent games have not been as straightforward as we've come to expect, providing a culture shock of sorts, but Liverpool's patience to earn victory has impressed.
Patience Pays Off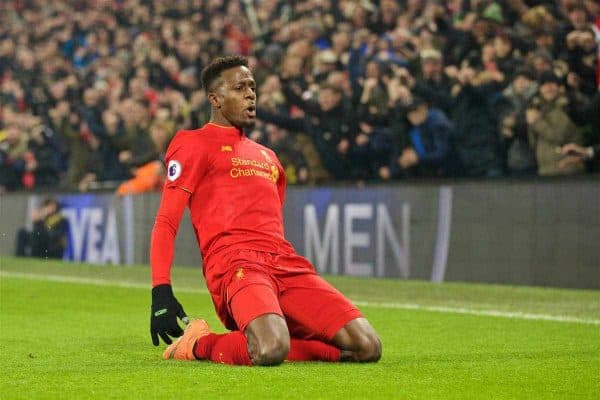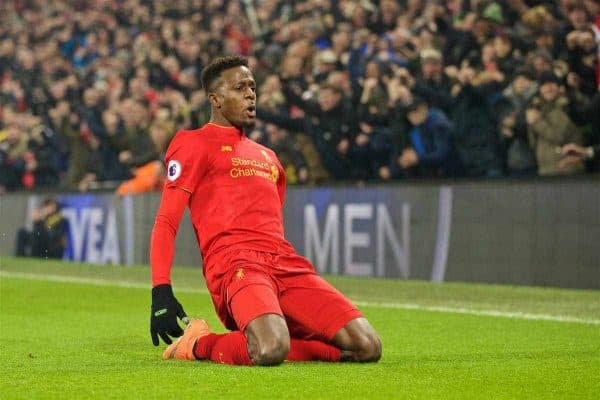 A combination of stubborn defences and below-par displays has forced Liverpool into a more patient approach in recent games.
Unsurprising then, that all four goals scored in consecutive 2-0 wins over Sunderland and Leeds at Anfield came in the final 15 minutes.
Divock Origi's 75th minute strike eventually broke down Sunderland's 'double-decker bus', much to Anfield's relief, before James Milner's stoppage-time penalty sealed success.
Against a more ambitious Leeds outfit – who made Klopp's men work for victory – events followed an eerily similar trail, with Liverpool producing another late show.
Origi again struck the decisive blow, just a minute later than against Sunderland, before Ben Woodburn made history, clinching the win nine minutes from time.
Winning in such fashion is slightly unfamiliar for Liverpool this season; only five of the Reds' 40 goals were scored in the last 15 minutes before these two games.
That only one of those made a game-changing impact – Milner's 84th minute spot-kick earning a 2-1 comeback at Swansea – shows the dominance Liverpool have enjoyed.
Indeed, the Reds were already coasting when Daniel Sturridge scored twice at Burton, Roberto Firmino notched the fourth against Leicester and Georginio Wijnaldum the sixth against Watford.
Liverpool are used to having things wrapped up, but without an advantage over Sunderland or Leeds approaching the remaining minutes, a big test awaited.
Keep Calm and Make the Breakthrough

In August, Klopp bemoaned Liverpool's decision-making and lack of patience in their Burnley loss.
"It was a difficult game for us but in the decision-making we passed the ball in the wrong moments" Klopp said.
"The first half was not for growing self-confidence and we lost timing and patience and it was not our best timing offensively. It was not good."
Breezing past most opponents since that shock defeat, Liverpool have had few chances to show they've learned how to deal with falling behind or even being held for extended periods.
But recent outings have illustrated how better prepared Klopp's side are for such tests, when denied a blitzing breakthrough by stubborn defences – especially in Sunderland's case.
As the clock ticked in both matches, hopeful long-range pot-shots were nowhere to be seen, nor were the countless aimless crosses delivered in hope rather than expectation.
Speaking after the Sunderland win, Milner highlighted the importance of not "moving away from the gameplan because things aren't going our way" – and they've done just that.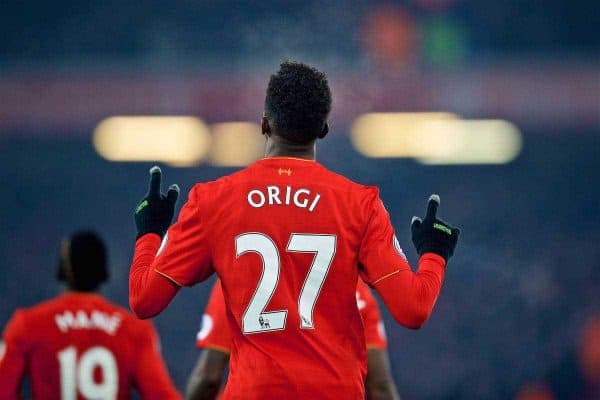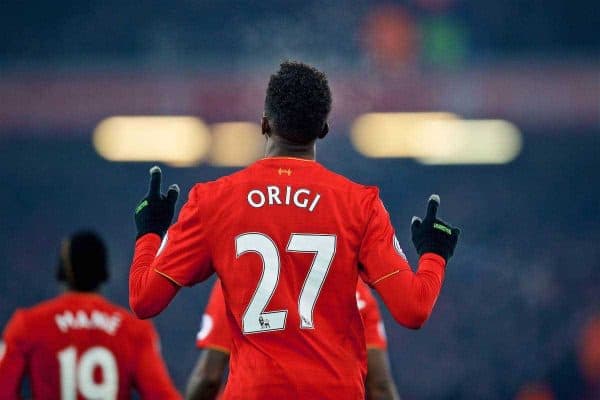 Decision-making has remained composed and football has continued to be played; Liverpool retaining patience to create chances before taking them in clinical fashion.
Origi's Sunderland goal showed this, as Emre Can and Jordan Henderson wisely recycled possession to the Belgian rather than try the impossible or sling a cross in.
It was also clear in Woodburn's record-breaking strike, as Wijnaldum resisted temptation to turn and shoot, instead sensibly teeing-up the teenager.
Crucial has been the faith shown by Klopp in the team.
Rather than constantly seeking inspiration from the bench, he has trusted those picked to find a solution – Klopp has handed substitutes the second fewest top-flight minutes this season – and aside from the Southampton stalemate, recently they have found a solution.
Avoiding constant changes brings consistency in performance, allowing Liverpool to build dominance, pressure and opportunity to breakthrough.
And though Woodburn became Anfield's newest super-sub, this only adds further assurance over Klopp's tactical eye to change games both from the bench and in-game.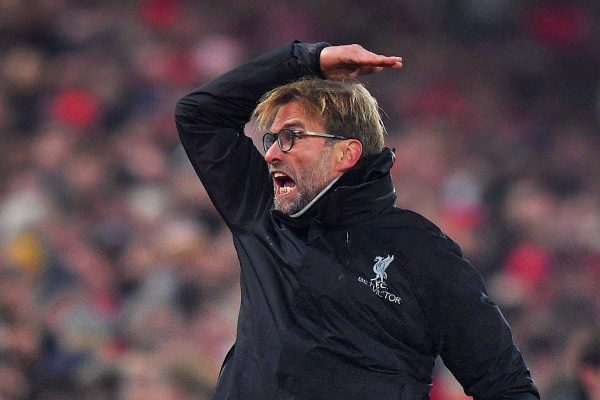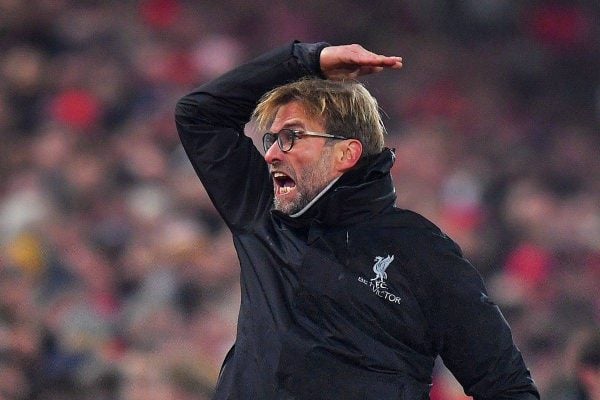 Liverpool have shown they can scrap through such tests and future situations must see on-pitch composure replicated in the stands.
Extra vocal backing, not groans of restlessness that inspired Klopp's touchline rallying cry against Sunderland, is needed.
"We have all the skills, but you need to be patient.
"It's about the timing of when you get the first one. And the longer you don't, the most important thing is you don't get frustrated because we need to get used to situations like this."
That this approach is paying off offers promise for Liverpool's pursuit of silverware.
Another Way of Winning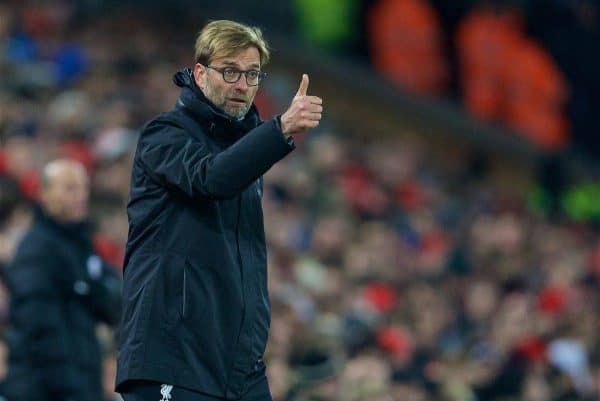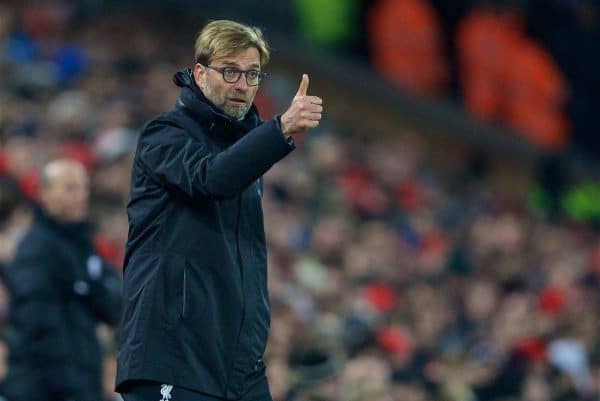 Liverpool have enjoyed the majority of games unfolding almost as smoothly as hoped for this season, often getting the job done before cruising to victory.
But the Reds can't always win this way, making it vital they know how to retain patience and bide their time when required.
This will especially be the case as the season gathers momentum in coming weeks, as games become wars of attrition over Christmas and things don't click quite as smoothly – as seen recently.
It is vital Liverpool continue to adapt to such situations, retaining composure and belief in Klopp's tactics, and it's essential the home support follows suit.
Liverpool are proving they can win in more ways than one as evidenced by recent mature displays, and this is crucial for any team with aspirations of winning major trophies.
It may yet prove the difference in Liverpool winning one.