The competition between Simon Mignolet and Loris Karius as Liverpool's goalkeeper looks like being one that neither will win in the long-term, writes Steven Scragg.
Simon Mignolet or Loris Karius?
Heads or tails?
This has all the hallmarks of a competition for a position that neither of them will win in the long-run. We've been here before. Footballing Deja-vu. Nothing is new in football, everything is recycled.
For Mignolet vs Karius; see Bruce Grobbelaar vs David James vs Mike Hooper 1991-94, or James vs Brad Friedel 1997-99, or Jerzy Dudek vs Chris Kirkland 2002-05.
Currently, Mignolet plays the James and Dudek, to Karius versions of Friedel and Kirkland. James vs Friedel and Dudek vs Kirkland; there was never really a winner in either of those previous goalkeeping head-to-heads. I doubt that there will be a winner in Mignolet vs Karius either.
Nothing good is likely to come from pitting two keepers against each other in the way we are with Mignolet and Karius. You can take the markers which James and Friedel, and Dudek and Kirkland went past in their own glove-to-glove battles for the first team spot 'between the sticks'. Mignolet and Karius will follow the same path.
Goalkeepers thrive upon confidence in a manner no other player does. Ironically, perhaps only a misfiring striker can truly empathise with their nemesis the goalkeeper, over the transparency and fluctuation of form and fortune.
While a defender, a midfielder, a support attacker even can blend into the general background of his on-pitch surroundings, a goalkeeper is badly exposed when things aren't working out well for them. They are the last line of defence.
If you malfunction as a goalkeeper, then you are laid bare for all to see. Goalkeepers are a breed apart. The misfiring striker, 7 or 8 games without a goal, is probably the only one who can understand that proportion of isolation. A silent bond between the two sworn enemies?
In those previous instances when we've had a genuine competition for the goalkeeping duties, it has always engendered a negative response in the final outcome.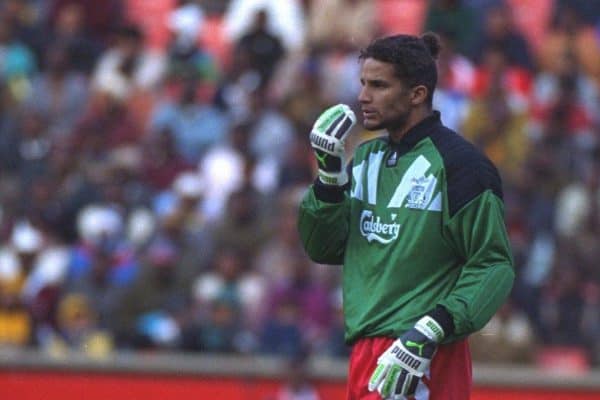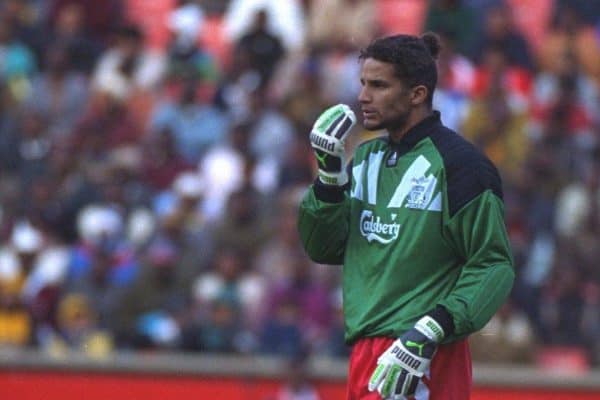 The early to mid-1990s battle between Grobbelaar, James and Hooper bares little in the way of similarities to our current situation.
When James was signed from Watford during the summer of 1992, it was a move made by Graeme Souness with one eye on the future. James wasn't supposed to be thrust into the spotlight immediately, but Grobbelaar had been offered a return to the Zimbabwe national team, with the promise of a concerted effort ahead in an attempt to qualify for the 1994 World Cup finals in the USA.
When Grobbelaar took the offer up from Zimbabwe, it meant he would miss Liverpool's opening game of the newly formed Premier League. Souness, unhappy at Grobbelaar choosing country over club, threw James into the side.
Over the course of his first 11 games for Liverpool however, James failed to keep a clean-sheet and he contrived to concede 20 goals, with the most embarrassing of those coming when Chesterfield managed to put four past him on one of Anfield's most peculiar nights, during a 4-4 draw in the League Cup.
Grobbelaar was subsequently recalled. Yet, his own return to the side was curtailed after an unnecessary sending off in Moscow against Spartak, in the European Cup Winners' Cup. Instead of recalling the raw James, Souness muddied the goalkeeping waters further, by turning to Hooper instead, who then kept the position for the next two months, until a horrendous performance at home to Bolton Wanderers in the FA Cup proved to be his final game for the club.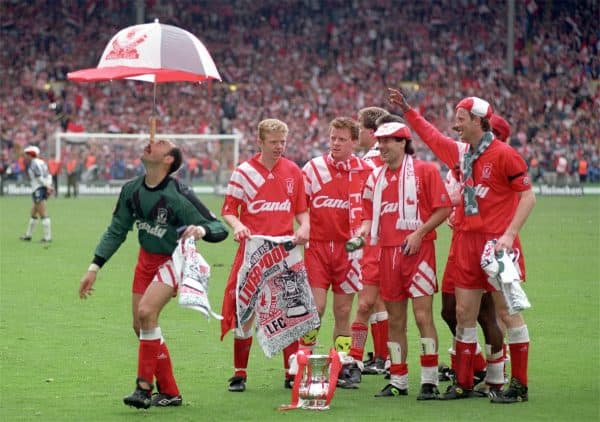 James was then given another opportunity. Keeping goal for all but the final game of the season. A 19 game stretch, during which he kept nine cleansheets. As impressive as that sounds, his form fluctuated. Fine shot-stopping would often be undone by uncertainty with crosses. A still familiar failing in Liverpool keepers over two decades later.
When James put in a polarising performance in a 3-2 defeat away to Oldham Athletic in the penultimate game of the 1992-93 season, it meant Grobbelaar came back for the final day encounter at home to Tottenham Hotspur.
That game was one which was played within a euphoric and celebratory atmosphere. A tumultuous and traumatic season was ending, as was the management of the club of Souness, or at least it seemed to be. The carnival aura of the 6-2 victory over the North London side was gone within 24 hours, with what appeared to be a U-turn on the expected departure of Souness.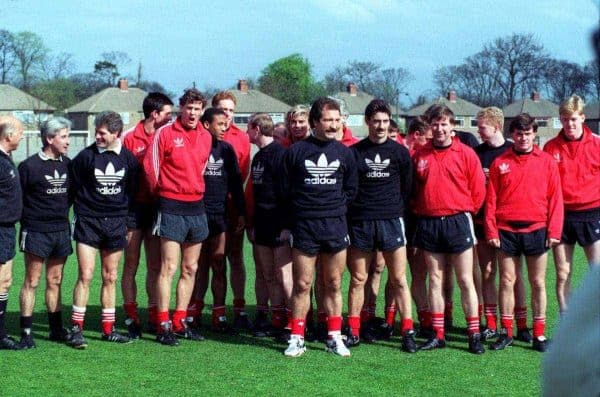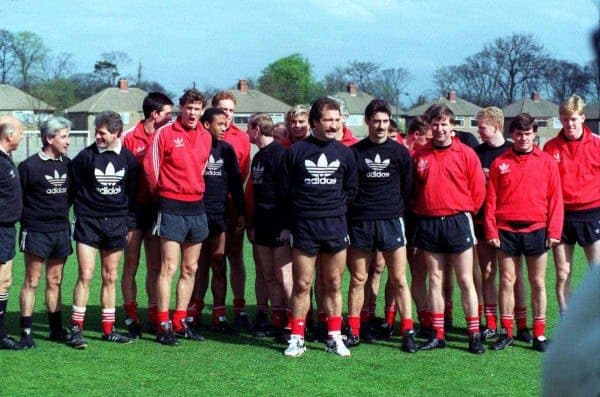 James was one of the players to be hit the hardest by Souness staying in charge of the club. That erratic night at Oldham Athletic would turn out to be the last game James played under Souness.
By the time James returned to the side, as a substitute at Leeds United for the injured Grobbelaar in the late February of 1994, Roy Evans was his new manager. Although an unforeseen circumstance brought James back into the side, he grasped the opportunity and Evans opted to release Grobbelaar during the summer months.
Without the pressure of the rivalry of Grobbelaar and Hooper, James thrived. 1994-95, 1995-96 and large swathes of 1996-97 proved to be his most consistent at Liverpool. When cast in the role of a defined and clear first choice keeper, James performances elevated to new levels. Confidence lifted.
James held the position unimpeded for 4 years. The looming presence of Brad Friedel changed everything however. A new threat brought new pressure. New pressure brought new scrutiny and new errors. When Friedel came in to replace James in late-February 1998 it marked the beginning of a to-ing and fro-ing of the goalkeeping duties until the end of the 1998-99 season.
The lack of job security brought a succession of nervous performances. Over a 60 game span they played a near identical amount of games, with Friedel narrowly keeping more clean-sheets, in marginally fewer games.
The glaring issue within the James vs Friedel era was the expectancy. Expectancy from the supporters that mistakes were always just a corner or set-piece away, expectancy from the two main protagonists that mistakes would lead to them being dropped in favour of their rival.
Rumour had it that when we went into the 1998-99 season under the co-management set-up of Roy Evans and Gerard Houllier, one party favoured Friedel and the other James. Even the co-managers couldn't agree.
Shades of Mignolet vs Karius to many degrees. Karius brought in during the summer and widely touted to begin the new season in possession of the gloves, only for injury to alter the plan. Mignolet finding the stage to himself and not really doing too much wrong when eventually dropped. Karius given a run of games without settling to the challenge quickly enough. Karius dropped after one unconvincing performance too many. A chastened Mignolet returns, but under what thought processes? He will be braced for a poor performance at some stage and the threat of being dropped again. Karius all the while mentally scarred by his first stint in the side. Two keepers destroyed for the price of one?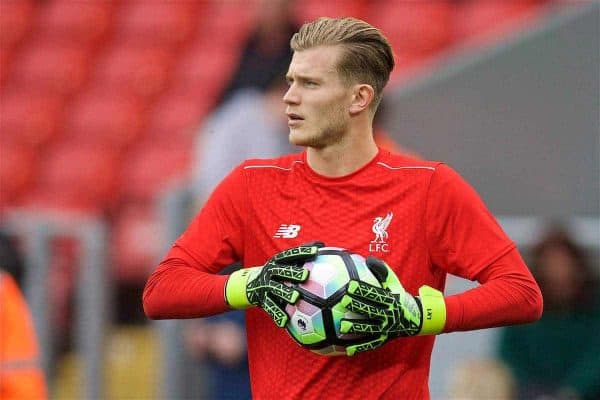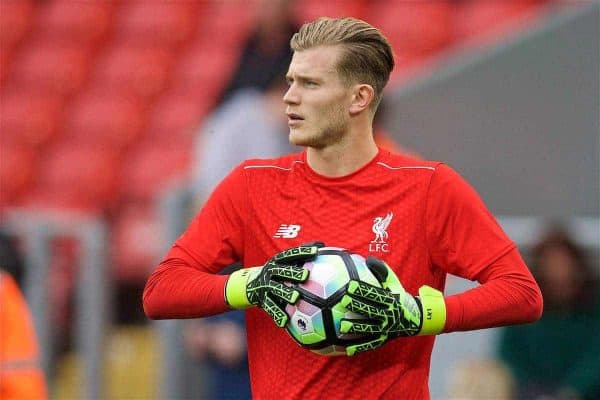 The initial dropping of Mignolet was harsh in many ways. He didn't do much wrong during those early exchanges to this season. The dropping of Karius wasn't particularly harsh, but it is arguably damaging to his future confidence. We've had an unfortunate early injury to Karius, which has been compounded by two questionable decisions to change the goalkeeping guard before Christmas has arrived. We need some continuity now, be that Mignolet or Karius.
Dudek vs Kirkland struck the very same similarities. Houllier, having been a part of the process which saw us bat back and forth between James and Friedel already, should have known better.
A competent, confident and defined number one might just have had us ahead of Chelsea right now. As the old adage goes; a good goalkeeper can be worth a 20-point start.
Liverpool keepers are generously giving our points away, but we aren't helping ourselves by swapping and changing between the two we have. We needed to make our choice and stick with it. It was damaging to change the guard from Mignolet to Karius when we did, just as it will prove to be damaging on another level to have swapped back from Karius to Mignolet.
Goalkeepers really are a breed apart. Confidence is the key to everything. If we show no confidence in them, then they won't build their own sense of confidence to any sufficient heights. We've been here before and it's hard to find the positives.