Philippe Coutinho has discussed the influence of Jurgen Klopp on Liverpool training, as well as playing for the Brazil team alongside Neymar.
In an interview published in the January edition of FourFourTwo, Coutinho has spoken about how Liverpool training works under Klopp and what it means to play alongside Neymar.
He repeatedly mentions the German manager's training sessions in the interview, and credits the coaching he's receiving at the club as a major part in his improvement as a player.
"I think this comes from the intensity at which we train, but also the work we do with our physical trainer," said the Brazilian when asked about his speed of thought on the pitch.
"We do a lot of work on agility which means we become used to making spontaneous movements.
"The day before, a game, and in the warm-up, we will practice short, sharp passes. A combination of the two helps give me that mental sharpness."
These words reflect well on Liverpool's head of fitness Andreas Kornmayer and first-team development coach Pepijn Lijnders, who takes the pre-match drills.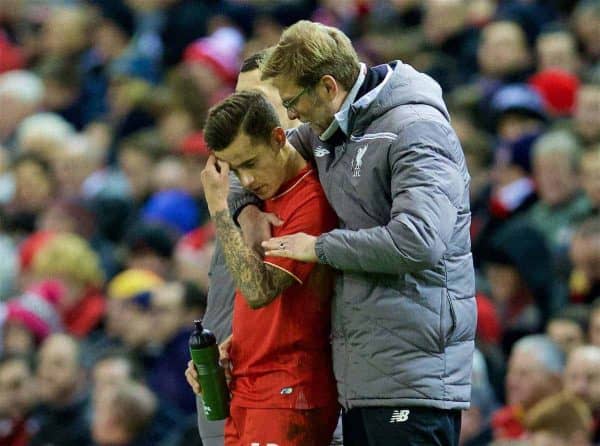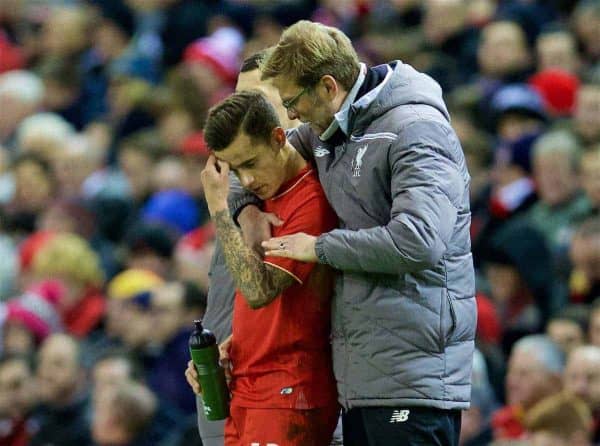 Klopp's teams are known for their intensity and pressing, but Coutinho spoke of another side to the team's play—the passing game.
"We work really hard on our passing game, because our manager really likes this type of playing style," he said.
"Something we practice a lot is playing three short passes on one side of the pitch and then switching the play with a longer pass. We often repeat that routine.
"One of the reasons we do this is so that the forwards can try to escape their markers and then open up spaces on the pitch very quickly."
The No. 10 also said that his confidence on the pitch comes through "repeated quality training, which gives you belief in your ability," as he lauded the work the club do at Melwood.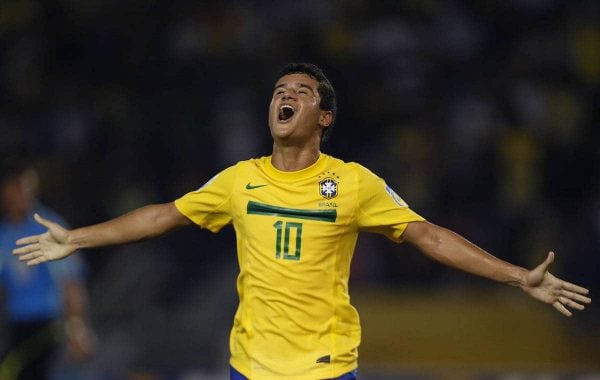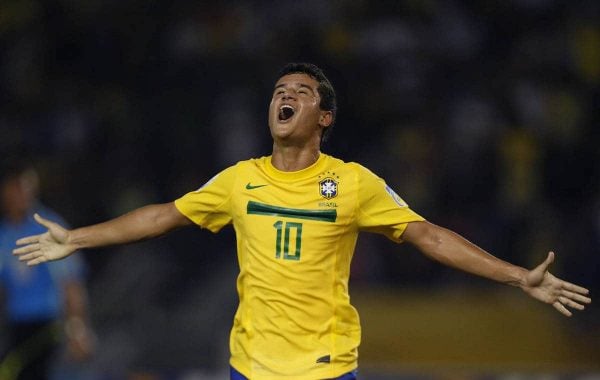 On a more worrying note for Liverpool fans, Coutinho spoke of his joy at linking up with Barcelona forward Neymar for the Brazilian national team.
"Neymar is our main idol in Brazilian football," he added. "He's someone young kids look up to. For me he is a mirror of the player I want to be.
"He is a close friend of mine and it's great to have a team-mate I admire who's the same age as me.
"If you see the football he plays for Brazil and Barcelona, wow, it's just really inspiring."
Liverpool will hope they can hang onto their player, who will have alerted clubs of Barcelona's ilk with his performances this season.
Prior to picking up his ankle injury against Sunderland at the end of November, Coutinho was one of the stand-out players in the league.
The club will hope that the performances and team ethic under Klopp match the ambitions of their star names, and that they continue to be part of a rebuilding process, helping Liverpool return to the upper echelons of European football.