Divock Origi is aiming to emulate Liverpool's best strikers in recent years, such as Ian Rush, Luis Suarez and Robbie Fowler.
The 21-year-old is growing by the game under Jurgen Klopp on Merseyside, and has already scored seven goals and assisted two in 20 appearances this season.
Origi has served as an able replacement for Roberto Firmino up front, with the Brazilian shifted to the left following injury to Philippe Coutinho, but he has his sights set on more.
Speaking at the end of December, Origi explained how he was studying strikers from both past and present in order to become a better player for Liverpool.
"I have read about all the strikers Rush, Owen, Fowler, Suarez, Torres—it's my wish to be like them," he said.
"Every striker has qualities. Look at the aggression of [Diego] Costa; the runs that [Edinson] Cavani makes. The finishing of [Harry] Kane. Even from the young guys who are coming up.
"You have to be open to learn from everybody. I analyse my game a lot. I watch my clips on my iPad.
"I look at all the strikers here. Daniel [Sturridge] has a lot of finishing skills, so maybe that makes people not think about his passing skills.
"But he has got a lot of passing skills. A lot. He can eliminate a defender and put a striker through on goal. Nearly every time I play with Daniel, I enjoy my game."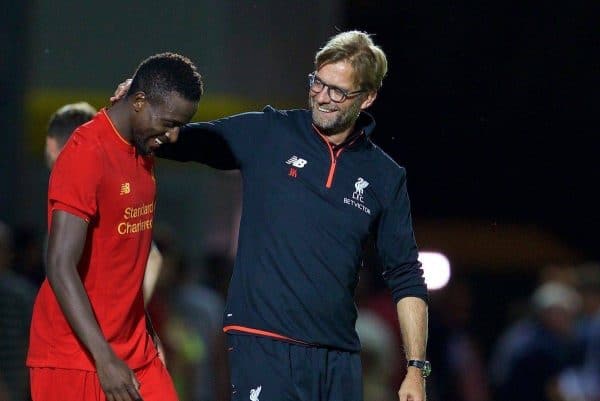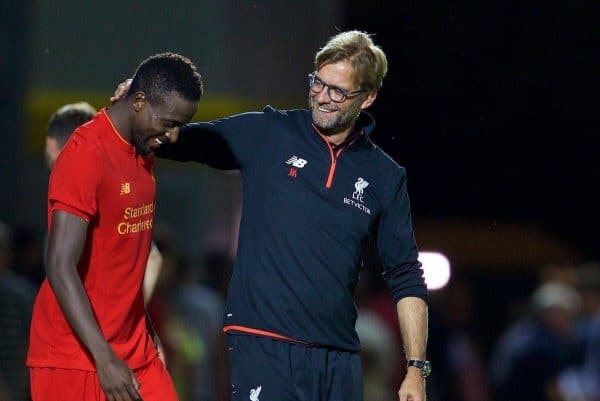 Origi has also had a helping hand from his manager, Jurgen Klopp, who sought to sign him while in charge of Borussia Dortmund but was finally able to join him at Anfield in 2015.
Since then, Origi has bulked up significantly, with Klopp instigating a more focussed training regime for the former Lille star.
This has made Origi into a multi-faceted striker, and despite still being just 21, this has made him an invaluable player for Liverpool; arguably now, more so than Sturridge.
Neither Origi nor Sturridge can be faulted for their focus, however, with the former continuing to explain his routine.
"I speak with the boss a lot. After training I go to the gym. Your body has to be strong in this league," he added.
"When I'm at home I put compression boots on, sit down, relax and watch a game.
"I'm religious, I read the bible a lot. I'll go to the pool and swim to recover. Ice baths, eating well. That is everything."
Origi has set his sights high, and admirably so, but the Belgium international certainly has the quality and the mindset to achieve this.