Liverpool once again blew a lead in their 2-2 draw with Sunderland on Monday afternoon—a regular occurrence that is becoming fatal this season.
Football is never too far away from bringing you crashing back down to reality.
The highs of defeating Manchester City on New Year's Eve were quickly evaporated at the Stadium of Light, as Liverpool dropped two potentially costly points.
Jermain Defoe's late penalty was a sickener for Reds supporters, as their hopes of moving to within three points of Chelsea were extinguished.
Unfortunately, Liverpool's failure to hold a lead has been a common theme in 2016/17, and one that has to stop if Jurgen Klopp's side are to have any chance of ending that 27-year wait for a league title.
Sloppy Reds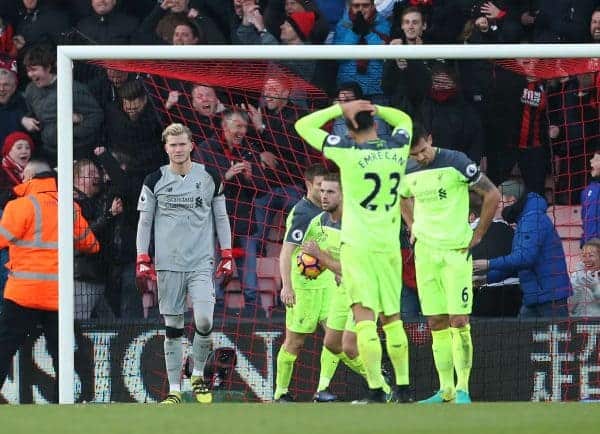 Nine of the 16 points that the Reds have dropped in the Premier League this season have been from a winning position, which is tough to take.
So many times, Klopp's men have got themselves ahead, whether that be in stylish or gritty fashion, only to fail to see the game out.
The first example of this frail mental edge came at Tottenham back in August, when an excellent performance was undone by Danny Rose's rather gifted equaliser with 18 minutes remaining.
Bournemouth overturned a 3-1 deficit to win 4-3 in laughable fashion, with Liverpool's defending in the final stages up there with the worst we have seen since Klopp's arrival.
To be winning both 2-0 and 3-1 against a side of the Cherries' calibre, and not to go on and win, couldn't be further from the sign of champions.
Adam Lallana's early strike at home to West Ham looked to have sent the Reds on their way to a routine win, only for sloppy goals to put them behind. A draw ended up being the best Liverpool could hope for.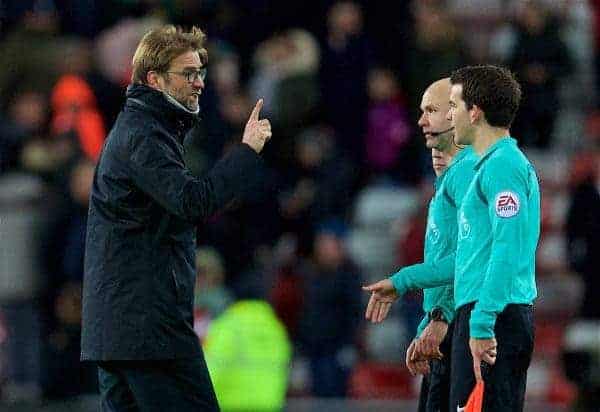 After four straight wins following their Dean Court nightmare, Sadio Mane's poached effort had seemingly snatched an ugly victory at Sunderland, on a day when legs looked exhausted and winning really was the only thing that mattered.
Once again, however, panic set in. Mane's handball gave away a late penalty, and supporters were left to stew long into the night.
Even in some of the games Liverpool have won this season, they have gone very close to dropping points.
The 4-3 win over Arsenal saw the Reds 4-1 up and cruising, while Leicester City, Chelsea and West Brom were all handed ways back into the game; Crystal Palace somehow found themselves level twice at Selhurst Park, before Liverpool eventually won 4-2.
There is so much to be positive about with this team—it's not bad being the second-best side in the country—but the frustration they can cause is unrivalled.
If they want to hunt Chelsea down and clinch the title, as well as staying clear of the rest of the chasing pack, they must stop surrendering leads.
They would currently be top of the table if they hadn't dropped those nine points.
Nothing New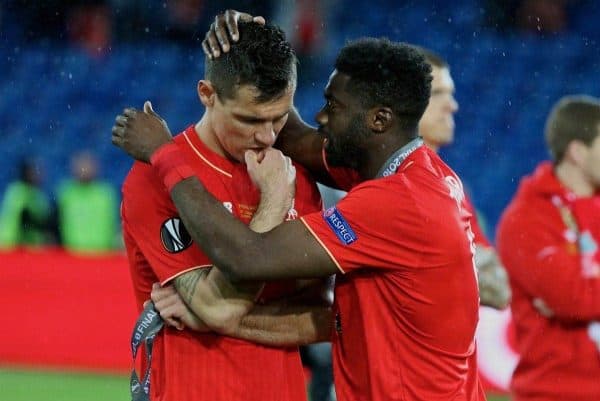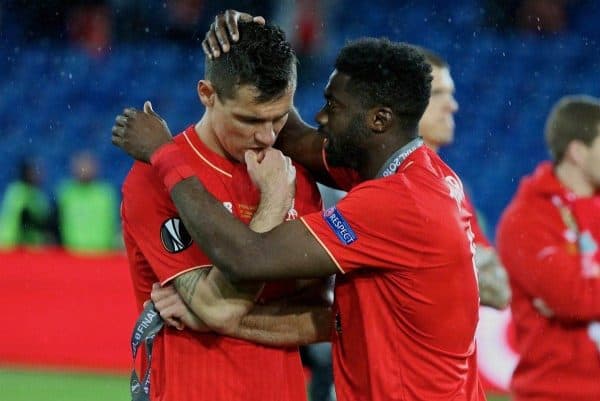 Worryingly, this is not a weakness that has appeared overnight, and has been ingrained in the Reds for many years now.
Going back through every year since 1990 would make this the length of a dissertation, but there are certain seasons that stand out.
2008/09 was a superb campaign under Rafa Benitez, but a few too many matches saw them lead in crucial matches, only to come up short by the time the final whistle arrived.
A dominant display at White Hart Lane saw a last-minute Roman Pavlyuchenko strike overturn an early 1-0 lead, while Everton and Wigan also stuck late on to snatch draws.
Too many 0-0 draws were also an issue that season, with Liverpool held by Aston Villa, Stoke City (twice), Fulham and West Ham.
Five years later, in 2013/14, it was Brendan Rodgers' turn to come agonisingly close to Premier League glory. Again, though, it was a failure to hold leads that ultimately proved devastating.
1-0 and 2-1 advantages at Goodison Park disappeared in November of 2013, with Daniel Sturridge's last-gasp header earning a 3-3 draw, and Liverpool were also up 1-0 early away to title rivals Man City and Chelsea, only to lose both games.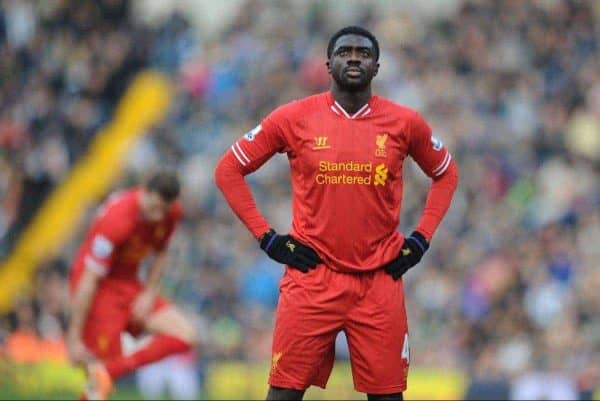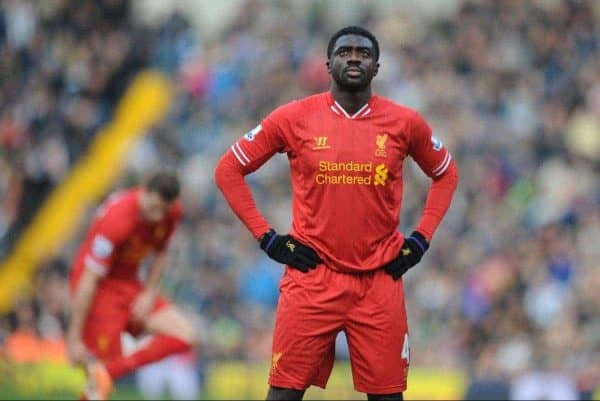 Kolo Toure's dreadful pass gifted West Brom a 1-1 draw at the Hawthorns, while in the penultimate game of the season, we all know what happened at Crystal Palace.
Even last season, which was far from a title challenge, dropped points from positive positions were costly time and time again.
Norwich, Southampton, West Brom, Sunderland and Newcastle all trailed at Anfield, yet ended up drawing, which is bordering on shocking.
Everton levelled up the Merseyside derby after Danny Ings had struck first, while Palace and Southampton both won after being 1-0 and 2-0 down, respectively.
In the very last game of the season, the Europa League final against Sevilla, Sturridge's superb finish gave Liverpool the lead, before they capitulated and lost 3-1.
Klopp has done so much good in his first 15 months on Merseyside, but this soft centre still isn't showing any sign of going away.
Still No Need For Panic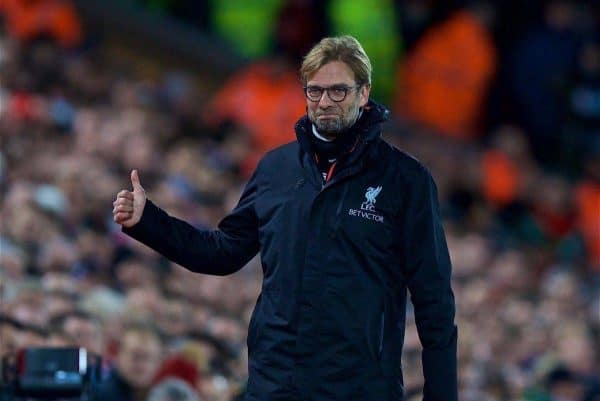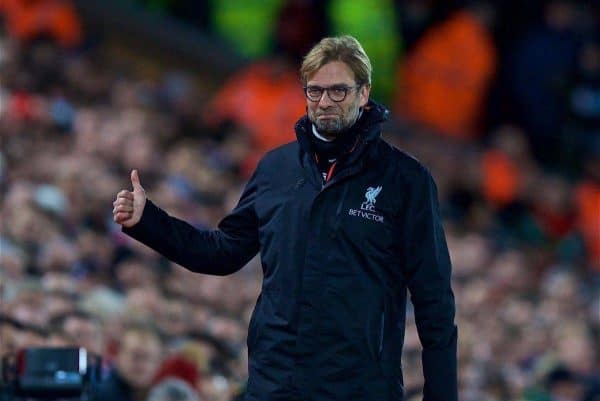 Monday's draw at Sunderland may have felt grim, and was treated like the end of the world by some, but a level-headed approach is still required.
As much as some predicted an easy win over David Moyes' side, it was never going to be a comfortable 90 minutes, following Liverpool's excursions against City.
The Premier League is incredibly competitive, and occasionally there will be times when the obvious result doesn't come to fruition.
Unfortunately, Chelsea's freakish 13-game winning streak is making every dropped point look worse, when in fact, every great side over the years experiences the odd bad day at the office.
Liverpool have lost just once in their last 20 games in all competitions, winning 15 and drawing the other four, which is a fantastic return.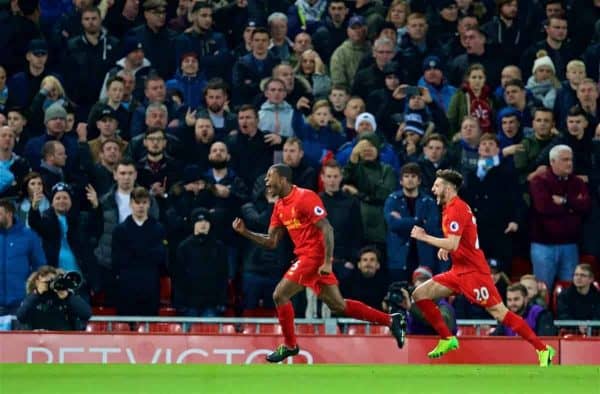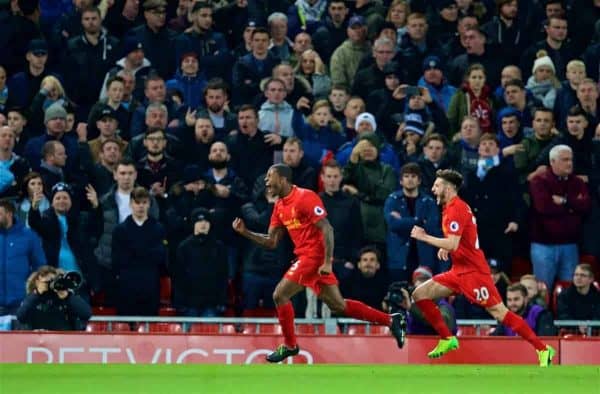 They are second in the table—far better than almost anyone expected back in the summer—and the football has been sublime for the majority of the campaign.
If the Reds don't go on and win the league, fans have every right to feel disappointed, but it also shouldn't be treated as a failure.
They were the sixth-favourites to top the pile back in August, so a top-four finish would still be a relative success, even if that may be perceived as a negative outlook.
Should they keep dropping silly points from winning positions, a title triumph definitely won't happen—fingers crossed the issue is eradicated in the near future.
If it is, there is no reason why Liverpool can't seal the most memorable of successes, and give us all the trophy we most crave.