Jurgen Klopp has held a productive meeting with his Liverpool squad, following a dismal run of form in all competitions at the beginning of 2017.
The Reds' only win of the year so far came in their FA Cup third-round replay away to Plymouth Argyle, having been held to a 0-0 draw by the League Two side earlier in January.
They have already suffered two defeats, to Southampton in the first leg of the League Cup semi-final and to Swansea City in the Premier League, leaving their hopes of success in either competitions battered.
Sunderland and Manchester United have also secured draws against Klopp's side this year, with little positivity to take from the turn of the year.
Losing at home to Paul Clement's Swans, who are currently battling relegation after a turbulent first half of the season, proved to be the final straw for Klopp and his backroom staff.
Speaking ahead of Wednesday night's crucial second leg at home to Southampton in the League Cup, Klopp revealed he had called his squad in for a "long meeting" at Melwood in a bid to improve their form.
"We had a long meeting after the game so I am ready for the rest of the season," he told reporters on Monday.
"It was a football meeting with a few other parts of the game. It was because the goals we have conceded in 2017 have been a little bit of the same story.
"It's not that teams create a lot of chances against us. That's still a good sign.
"But usually, they don't create a lot and still score. So we spoke about this and a few other things."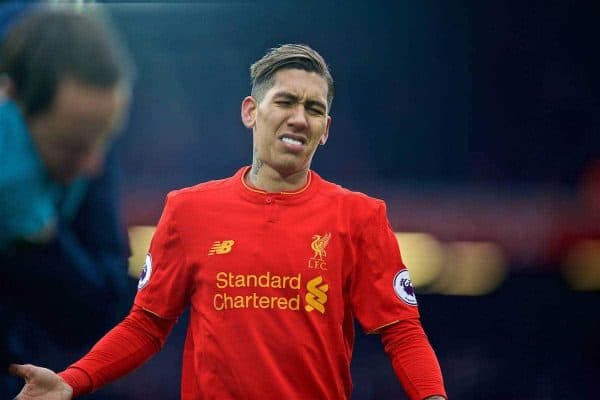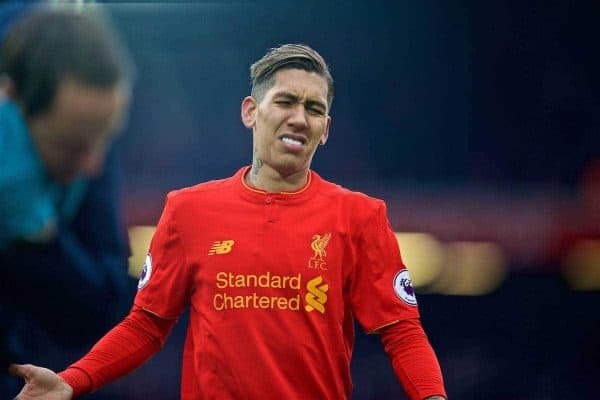 This comes with Liverpool presenting a pale imitation of the side that swept the likes of Leicester City, Hull City, Swansea, Crystal Palace and Watford aside in the first half of the season.
They also secured priceless victories away to Arsenal and Chelsea, as well as drawing with Tottenham Hotspur at White Hart Lane.
But for a variety of reasons, that positivity has faded, and as Klopp continued to explain, the German is hoping this will return.
"It's about enjoying the role we have. We are Liverpool, and a really good football-playing side, and we don't enjoy the job we have to do?" he added.
"In our job, in 70 to 80 percent of all games, we are dominant. So we have to enjoy this."
Liverpool began the season as rank outsiders for the title, but soon fought their way into contention—now, their poor start to 2017 has thrown them back off track.
If Klopp is to lead his side to their first Premier League triumph, they must start enjoying their football again, and ensure they suffer no more demoralising defeats to lesser sides.
Wednesday's clash with Southampton gives them another opportunity to rewrite their form, with victory over Claude Puel's side essential.