Liverpool's season may be defined on Tuesday against Chelsea, but the consequences of January's lack of spending has already been exposed.
When Liverpool take on Chelsea in Tuesday evening's blockbuster Premier League clash, they simply have to win. The Premier League has become the club's ultimate and only priority after they went crashing out of two cup competitions in the space of four days – both at Anfield.
Top four hopes remain alive and there is still a chance of Liverpool winning the title – though it is extremely slim – but both will be a challenge following the team's near collapse in January.
Recent results have not gone their way and Liverpool, who had a promising season at one point, are now under pressure to deliver success.
The Reds were in prime position to challenge for several trophies heading into Wednesday evening's EFL Cup semi-final clash against Southampton at Anfield.
They were still in the FA Cup competition and were just one victory away from a final at Wembley. It wasn't to be though as Klopp gambled on his team selection and it didn't pay off.
Liverpool had to contend with three games in a week including Tuesday's crucial Premier League clash against Chelsea so it is understandable Klopp rotated his starting XI.
It was still surprising to see nine changes on Saturday though and the squad he earlier claimed was "versatile," looked rigid, out of ideas and were soon to be out of the competition.

Now, Liverpool's season could be defined in a matter of days as another defeat on Tuesday could end any hopes of challenging for the Premier League title and it could prove to be the blow in the search of a European qualification spot.
The FA Cup defeat against Wolves brought into question whether Liverpool had made a mistake in their failure to bring in more players during the transfer window.
The Reds have been linked with a number of players throughout the month but activity on Merseyside has been relatively quiet, with the majority of the business surrounding loan deals for academy players not close to the first-team.
Supporters hoped to see somebody come in given Sadio Mane was to be absent for the month, but it seems Liverpool were either reluctant or unable to spend in the winter transfer window and as a result, they have suffered.
Klopp told the media earlier this month, "We knew before with Sadio, it was part of the deal. I am really happy with this squad. We still have options."
"We still can play different systems, our players are really versatile. That's what we need to use," he added.
There is no denying that a victory on Tuesday would go some way in softening the blow of the two cup exits but the lack of spending has already been exposed and the squad Klopp hoped would prove its ability to adapt to changed systems did not deliver the goods.
Liverpool's squad has not lived up to its expectations and while Tottenham's depth has proven to be effective, Klopp's rotation has not paid off. Chelsea's squad have yet to be tested given relatively few injury set-backs at Stamford Bridge and Manchester United have overcome a number of defensive woes to maintain their challenge on the top four.
Liverpool risk falling behind their rivals and results in January have already caused major concerns.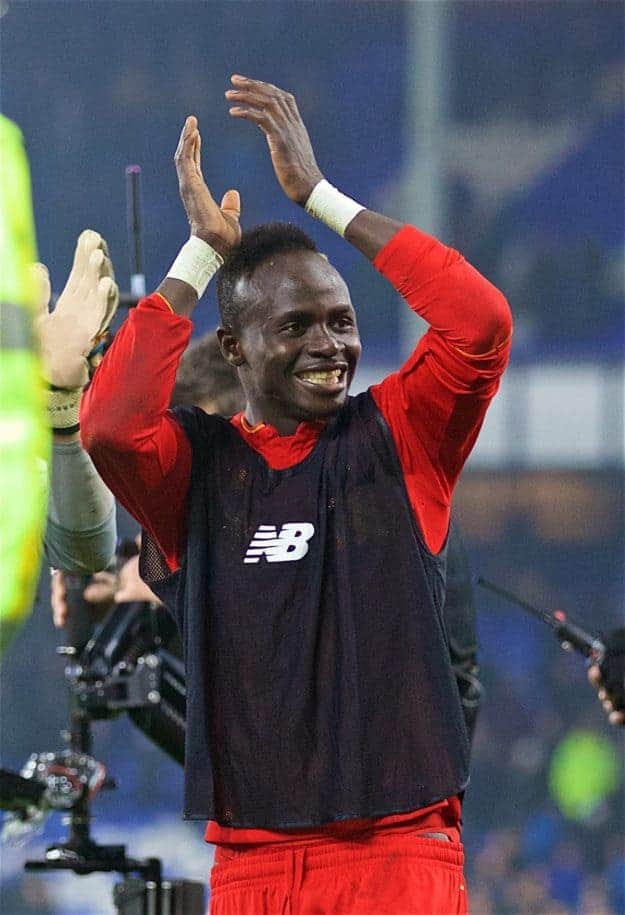 Mane was crucial to Liverpool's early success and many expected the club to find a replacement for the forward when he set off to compete in the Africa Cup of Nations. Nobody was brought in though and Liverpool's attacking threat has seen a huge dip in recent weeks.
At Mainz and Borussia Dortmund, Klopp signed just 15 players over 14 January transfer windows – spending just over £30 million in total. This suggests he has a much larger game-plan in mind and he could stamp his identity on the squad in the summer.
It hasn't been effective in the meantime though and Liverpool's clash against Chelsea could define what success, if any, Liverpool will be able to celebrate at the end of the season.
In the space of just a few weeks, Liverpool may have written themselves a new path for the 2016-17 campaign but it looks winding and broken and the lack of spending may be a regret if the Reds fail to secure a Champions League spot.