Liverpool 2-3 Swansea City – As it happened at Anfield
21 January 2017
Welcome to This Is Anfield's liveblog for Liverpool vs. Swansea City. Our coverage updates automatically below.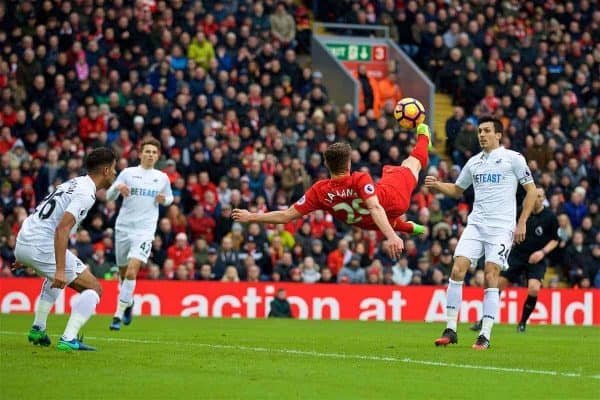 PLAYER RATINGS | TALKING POINTS | PRESS CONFERENCE | KLOPP
More from This Is Anfield
Subscribe
Enter your e-mail address below to receive a
Morning Briefing
of Liverpool FC news, opinion and videos to your inbox. No spam, unsubscribe anytime.
Privacy & Consent
Fan Comments