Lucas Leiva has pledged his immediate future to Liverpool, but had admitted he doesn't know how much longer he will stay with the club.
Lucas has been the subject of intense speculation during the January transfer window, with the Brazilian one of the Reds' most high-profile players linked with a move away.
Inter Milan were believed to be interested in signing the defender on loan, while Atletico Mineiro have also been touted as a possible suitor.
But following Lucas' first goal since 2010 in Wednesday night's 1-0 victory over Plymouth Argyle, Jurgen Klopp told reporters he had an "agreement" with the 30-year-old to stave off his exit.
However, Lucas is still considering a move away from Merseyside in the near future, with his departure seemingly likely in the summer—as he assesses his options "day by day."
"If, by the end of January, I am here, it will be great. This is the best place for me to be right now," he explained this week.
"But I cannot tell you in two months' time, four months' time or one year's time. I have to think about my future.
"But it is all good. I am happy in this moment and I just have to go day by day."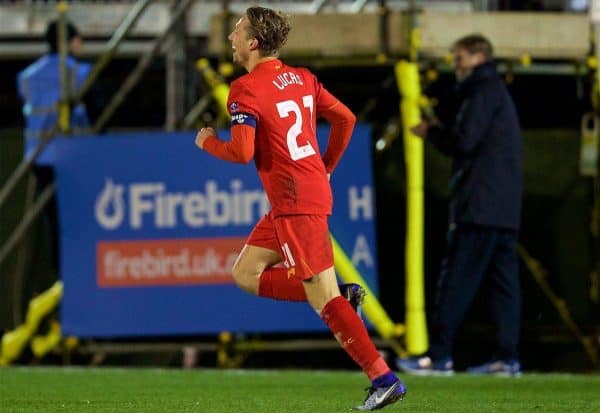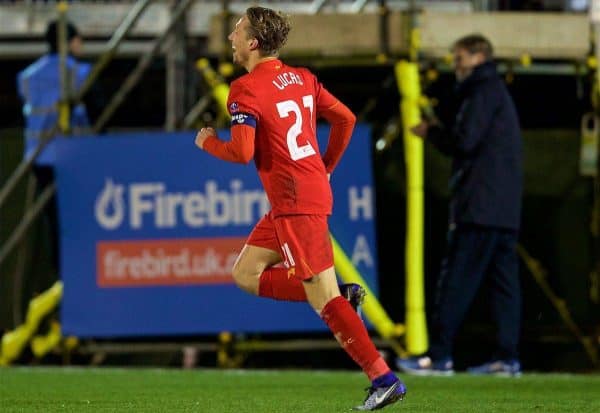 Lucas' motive for moving will be the pursuit of regular first-team football, having played just 887 of a possible 1980 minutes so far this season—or 45 percent of all minutes he has been available.
This includes just three starts in the Premier League: September's 4-1 victory at home to Leicester City, November's 6-1 win over Watford and December's 4-3 defeat away to Bournemouth.
However, while Klopp has used Lucas sparingly throughout his tenure—affording him 50 percent of minutes available in 2015/16—the former Gremio man reserved special praise for his manager.
"I have always been very honest in terms of the trust with him," he continued.
"I had a few options to go. I have to think about my long-term. I know I don't have many years left here.
"I have to start to think about it. Liverpool is a place I love, there is no doubt about that.
"But this is more about thinking about my future as well. Game time, things like I this. I have to deal with it.
"The manager and I have a fantastic relationship. I have learned a lot from him and he is someone I appreciate working with. I am learning all the time.
"It is not just in terms of football, I am learning from him as a man."
Klopp recently described Lucas as "a good friend for the rest of your life," but while both men clearly hold a fond admiration for each other, this could still see the No. 21 move on soon.