Liverpool face Southampton in the League Cup semi-final second-leg on Wednesday, so we've spoken to a Saints supporter to get his thoughts ahead of the game.
After the horrors of Saturday's 3-2 defeat to Swansea City in the Premier League, the Reds now turn to the League Cup for a welcome boost.
Jurgen Klopp's side lost 1-0 in the first-leg at St Mary's a fortnight ago, thanks to Nathan Redmond's first-half goal, and they could have won by more in the end.
With Liverpool looking for their first trophy in five years, this is a very important game, and they will do well to overcome a talented Saints outfit.
We've had a chat to Southampton supporter and writer Richard Brereton (@bagel_buns) to get his thoughts on Wednesday's showdown.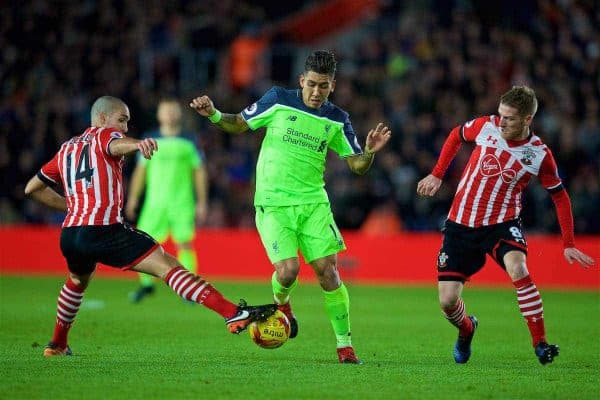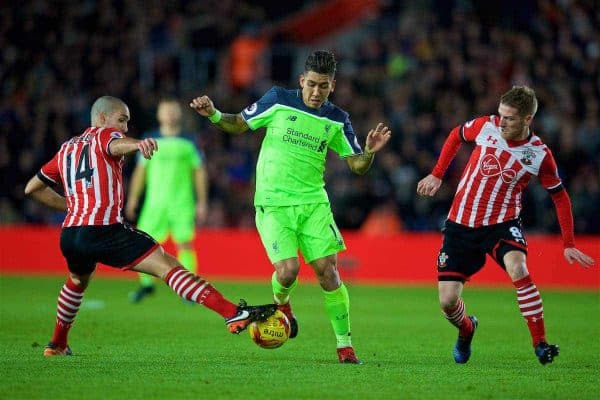 What did you make of the first-leg? Southampton good and Liverpool bad? Or a bit of both?
Definitely a bit of both. A lot was made on social media after the game about Liverpool's performance but Southampton's tactics forced a lot of the errors.
Following Liverpool's dominance of possession in the opening 15 minutes many people would have expected an away victory, but it was possession without ever looking particularly threatening and penetrative.
After that point Southampton put in a very astute tactical performance by allowing Liverpool to have the ball in midfield and only pressing them hard in the attacking and defensive thirds.
The only real negative in Saints' performance was the sheer number of chances squandered.
How key do you think the missed chances will be?
The missed chances shouldn't be too much of an issue if Southampton approach the second-leg like they did the first.
Liverpool have enough defensive weaknesses that there will be opportunities for Saints to extend their lead, particularly if we press you high up the pitch.
Southampton need to ensure that they are solid defensively and use their energy wisely by pressing in either third whilst not wasting energy pressing pointlessly in the centre of the pitch.
The longer the game goes on without Liverpool scoring, the more desperate they Merseyside team will become, causing them to take more risks and leaving room for the counter-attack.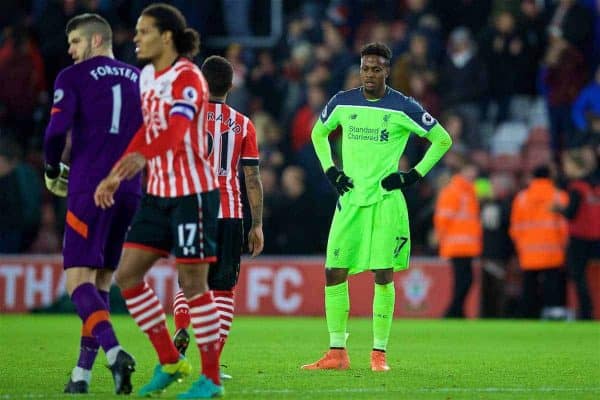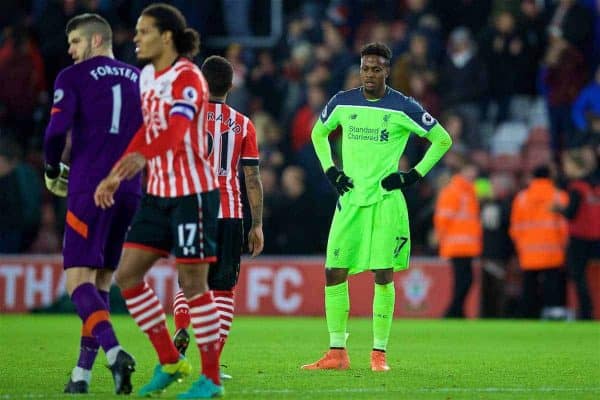 You beat Leicester City 3-0 on Sunday – how did you play?
Overall, it was a very mature performance. The team had a statement to make after the departure of Jose Fonte and they made it emphatically.
The result could, and perhaps should, have been 4-0 or 5-0. The team were highly organised, looked to take the game to Leicester, and most importantly, they finished many of their chances.
There has been plenty of deserved criticism levelled recently at the speed of Saints' build-up play but they passed the ball with a lot more purpose against Leicester than they have in recent weeks.
James Ward-Prowse and Jay Rodriguez were the obvious standout players when it comes to their contribution to the final result, but the performances by Ryan Bertrand and Cedric Soares were key. They both defended excellently whilst also making some fantastic forward runs which pulled defenders out of position and gave passing options to their team mates.
Were any key players rested ahead of the game? What do you expect the team to be on Wednesday?
I would expect Claude Puel to pick a very similar team to the one that started the first-leg.
After their tireless performances at St Mary's, Jordy Clasie and Steven Davis have been given plenty of rest and I would expect them to come back into the side. They are both very dogged players without the ball which will be key on Wednesday night.
Shane Long dropped to the bench on Sunday, so you may see him start over Rodriguez, although I would personally start the latter as his hold-up play is better. Leave Long for the final 25 minutes against a tiring Liverpool defence.
The only main concern is that Virgil van Dijk went off injured following a heavy challenge from Jamie Vardy, and his fitness will be touch and go.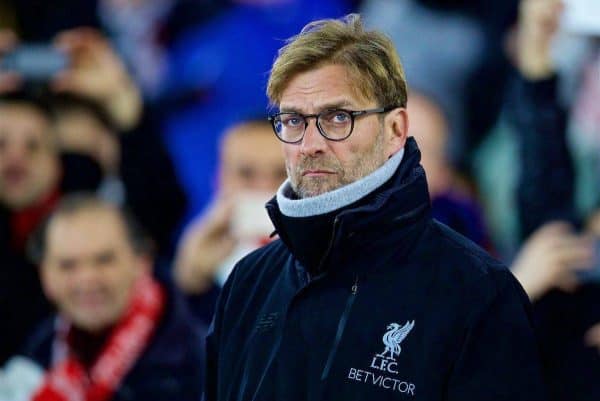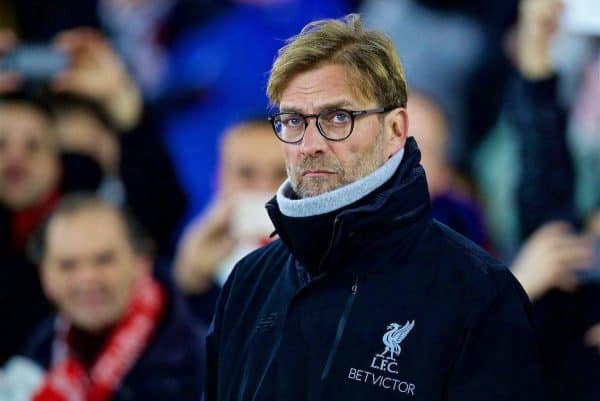 As for Liverpool, what did you make of their defeat to Swansea City? You must be feeling confident after that.
It is a bit of a double-edged sword really. From a Saints perspective it's nice to see that Liverpool's defensive woes show no sign of abating anytime soon, but it may also give the Liverpool players a much needed wake-up call.
Chelsea look to be nailed on for the title so this could be Liverpool's best chance of winning some silverware this season.
Southampton will be confident that if they are solid at the back whilst putting pressure on the opposition back four, they should have enough chances to win the tie.
What's your prediction?
I can see it being a very tight game but I will go for a 1-1 draw.