Tiago Ilori has completed a £3.75 million move to Championship side Reading, leaving the club after four years but only three appearances.
Ilori signed for the Reds in September 2013 for an initial £4 million as the promise of his talent became evident with his former club, Sporting Lisbon. That fee could have risen to £7 million but considering he's never even made his Premier League debut, it's hard to imagine any such clauses have been met.
The Portuguese youth international was a hot new prospect when he arrived, along with Mamadou Sakho, at the end of the transfer window in summer 2013, with Brendan Rodgers hailing the duo as the long-term future in the Reds' defence, saying: "We had a chance to do that and protect the club for maybe the next ten years and that is what we have done."
"I wanted to try to protect the present and the future of the club," said Rodgers. "Centre-halves are so hard to find. You look at some teams and they have ageing centre-halves because it is a struggle to get a really good one."
Very true words, something that has been proven again at Anfield in the four years since, and now with Ilori and Sakho both set to leave this month.
Rodgers claimed that Liverpool had been tracking Ilori for a year, describing him as: "6′ 3", super quick, power, can jump, and he just needs to adapt to the pace and physicality of the Premier League. He is one for the future, but he can be a really big talent."
But Ilori has made just three appearances for Liverpool after finally making his debut in January last year in an FA Cup third round clash against Exeter City. His other two appearances arrived in the replay against Exeter, and against West Ham in the fourth round.

During his time at Anfield Ilori has been sent out on loan three times, with his most successful stint away coming in the Spanish league with Granada.
He made nine appearances in La Liga and enjoyed seven appearances in a row towards the end of the Andalusian side's 2013/14 season, which included an eye-catching performance in their 1-0 win against Barcelona.
Ilori was one of the stand-out players in that particular game, using all the strengths Liverpool fans were told he had to keep out the likes of Lionel Messi, Neymar, Andres Iniesta, Pedro, and Alexis Sanchez.
Subsequent loan spells weren't as fruitful, and though he made 15 appearances for Ligue 1 side Bordeaux in the 2014/15 season his performances fluctuated.
Liverpool's attempt to loan him to a Premier League club failed, as even though he spent several months at Aston Villa towards the end of 2015 he failed to make an appearance for the club, and only made the bench once.
He returned to Merseyside following this unsuccessful visit to The Midlands, making his debut under Jurgen Klopp in the aforementioned game against Exeter.

Since his last outing, against West Ham in February 2016, Ilori has spent his time playing for the club's under-23 side, where in recent times he's partnered fellow outcast Sakho.
While the pairing may have prevented one or two of Liverpool's youngsters making an appearances at this level, there isn't a wealth of centre backs at the club and for the months they formed the rearguard of the reserve side they will have helped those around them.
The likes of Shamal George, Caoimhin Kelleher, and Kamil Grabara will have enjoyed playing behind a pairing which could feasibly play together in one of Europe's top leagues, and having them at the back will have given more freedom to burgeoning talents such as Harry Wilson, Sheji Ojo, and Cameron Brannagan.
With the U23s Ilori has displayed the talents which will have persuaded the club to sign him in the first place. In a recent game alongside Joe Gomez, the English defender tipped for great things, there wasn't much to separate them in terms of quality.
Ilori the quick, rangy covering defender, and Gomez the strong linchpin — given time they could have made a useful pairing especially as both are comfortable on the ball; a trait which is now a prerequisite for defenders.
But there have always been doubts surrounding Ilori, and these appear to stem from his reliability and fitness. Klopp's refusal to pick him over the improved but still inconsistent Dejan Lovren was probably an indication of his future at the club.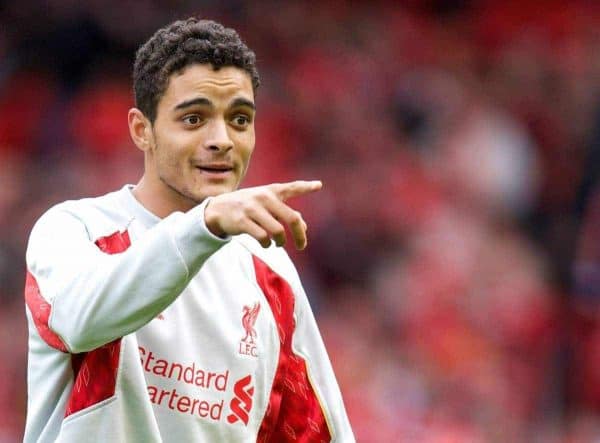 The London born Portuguese centre back will now go to Reading, and will play and train under one of the best managers a developing centre back could hope to have in the shape of former Dutch international defensive wall Jaap Stam.
As he turns 24 in February, what Ilori now needs are games, and he'll hope to get them in a side who are challenging for promotion to the Premier League.
It's still a developmental age for a central defender, and Liverpool will do well to put a buy-back clause or a sell on percentage in the terms of his sale to the Berkshire club. There's every possibility he'll become another of a number of young centre backs who leave to become impressive first-teamers elsewhere.
The likes of Gabriel Paletta and Mikel San Jose, who now have international caps to their name, could be an example for Ilori to follow.
If he goes the same way there's every chance that by the next time he visits Anfield Ilori may well have donned a Portugal, or even an England shirt.