Jurgen Klopp struggled to explain Liverpool's League Cup exit at the hands of Southampton, as he spoke after Wednesday night's semi-final defeat.
---
A late goal from Shane Long sealed the Saints' second 1-0 victory over Klopp's side as they secured a 2-0 aggregate victory over two legs in the League Cup semi-finals.
This ensured Liverpool have won just once in seven games in 2017, with their poor run of form becoming a major concern.
Speaking to reporters at Anfield after this latest loss, Klopp attempted to pick apart their poor performance, as his side struggled to break down a stubborn Southampton defence.
Most notably, he highlighted a potential handball from Long in the Saints' penalty area, which he believes should have been awarded as a penalty.
"I'm disappointed. First half, the wind was difficult to handle. Second half we did much better, created outstanding chances," he said.
"I don't look for excuses, but it's really hard to accept [bad decisions] week by week by week. The handball was 100 percent.
"The performance was OK, we created chances—we didn't score, that's absolutely right.
"We are a good football playing side, that's why teams [change style to play us]."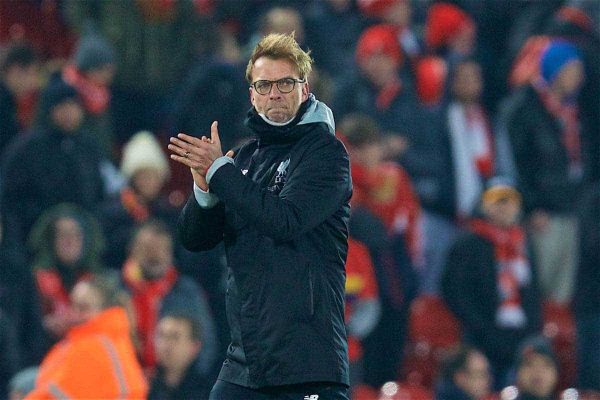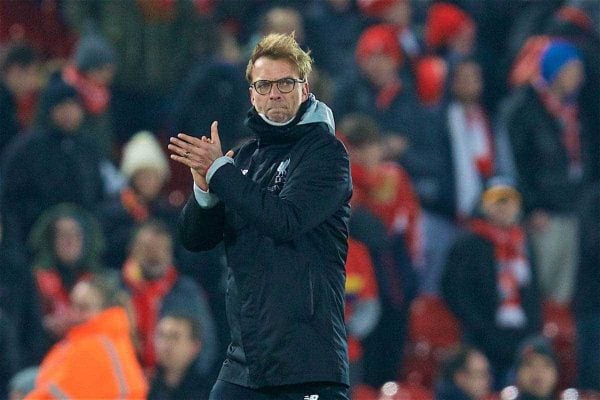 However, Klopp remained confident his side can recapture the form that made them Premier League title challengers in the first half of the season.
"If we would doubt the way we are after this little problems we have now, it would be a strange thing," he said, adding "we know what we have to do."
Liverpool's next outing comes at home to Wolves in the FA Cup fourth round on Saturday afternoon, with the importance of victory magnified by the disappointing of this latest defeat.