Jurgen Klopp has acknowledged the magnitude of Liverpool's upcoming clash with rivals Man United, but believes his side have the strength to win.
After a 1-0 loss away to Southampton last time out in the League Cup semi-finals, and draws with Sunderland and Plymouth Argyle before that, the Reds head to Old Trafford needing a victory.
This is only amplified by their opposition on Sunday afternoon, with Jose Mourinho's United among Liverpool's fiercest rivals.
United are five points behind Klopp's side heading into the clash, underlining the importance of a win for both sides—and speaking to reporters at Melwood on Friday, the German cut a confident figure.
"Yes, I'm excited. Excited about the opportunity to go there and to show our best," he said.
"Both teams are, especially in the long term, in a good run, in good shape, all that stuff.
"Maybe United have a little less problems with injuries, or whatever, but that doesn't mean anything.
"We can lose against each team but we can win against each team, and that's the important thing.
"[After] all these things after the last game, or the last games, you can [still] feel good before a game and think 'yeah, it should be possible'.
"And then there's this moment before the game that you realise 'OK, but it's this opponent, they are really different to a lot of other teams'.
"That's what I think will happen on one side, and on the other side we will realise earlier, before the game, that we are Liverpool, so let's show this."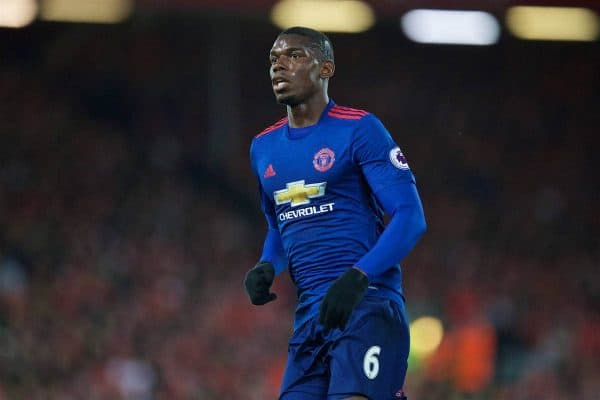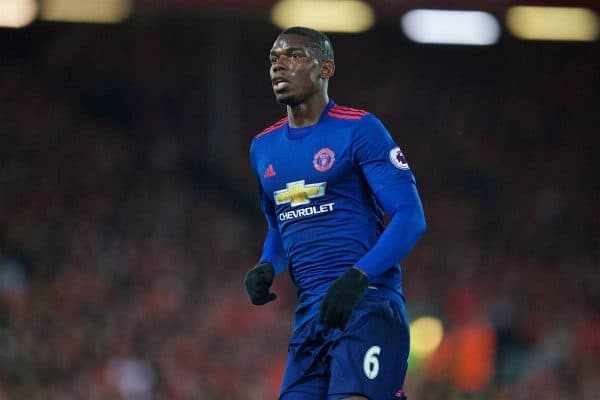 United have won their last nine games in all competitions, and held Liverpool to a 0-0 draw at Anfield in October, welcoming the Reds to Manchester in top form.
With the likes of Paul Pogba and Zlatan Ibrahimovic fuelling their resurgence, and Wayne Rooney hoping to break Sir Bobby Charlton's record to become the club's all-time record goalscorer, United carry a considerable threat.
But having already masterminded victories over the likes of Chelsea and Manchester City this season, Klopp is adamant his side can undo Mourinho's good work and take the three points.
"We can be different to each other team in the league, and that's what we have to show," he continued.
"Nobody knows about the result, everyone who wants a guarantee—don't watch the game! But everybody who wants to see a real fight for a result, watch it.
"I'm pretty sure that'll be from the Man United side, and it'll be 100 percent from our side."
While taking on an in-form United could be considered the worst fixture on the back of two disappointing draws and a demoralising defeat, it can also be seen as the perfect opportunity.
Klopp called for his side to "strike back" after the loss at St. Mary's, and a win at Old Trafford would be the ideal time to do so.