The future of Arsene Wenger is one of football's main talking points right now, but how happy would Liverpool fans feel if their club was in the situation Arsenal are currently?
Arsenal can often resemble a fantastic comedy rather than a football club.
Their ability to capitulate at any moment and constant flattering to deceive has been present for the last decade now and that's made their supporters quite hysterical – launching Arsenal Fan TV into the mainstream media in the process.
Wenger is a likeable man, and a manager who reshaped English football when he arrived in north London in 1996.
He improved the way in which players look after themselves, played a brand of superb passing football and masterminded three Premier League title wins with two equally fantastic Gunners teams.
That was then, though.
If the first 10 years of Wenger's reign saw him widely regarded as one of top three or four managers in world football, the last decade has been full of false dawns and insipid performances.
Wednesday's embarrassing 5-1 defeat to Bayern Munich in the Champions League was a new low, and Wenger's future now looks more uncertain that it ever has.
The Arsenal fanbase remains divided on the issue, albeit with more seemingly in favour of him leaving, but how would we be reacting if Liverpool found ourselves in this situation?
The Positives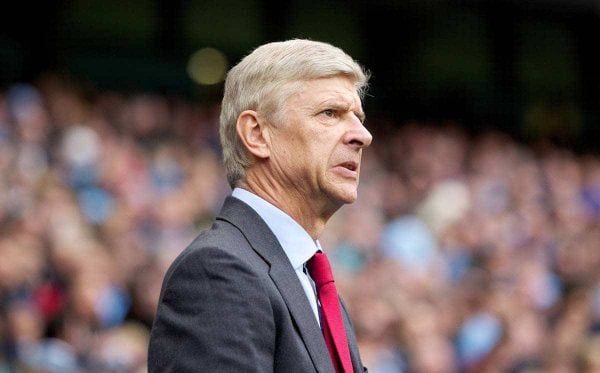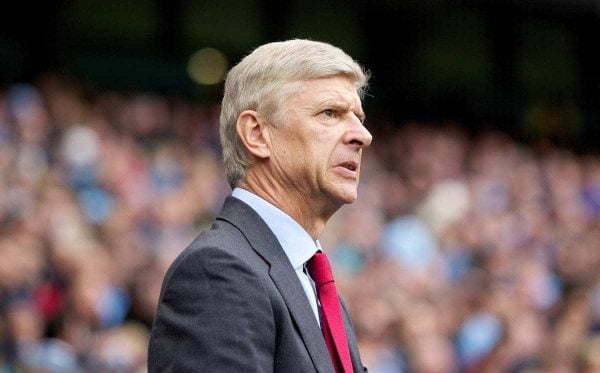 We know all too well how tough it is to finish in the top-four, with Liverpool playing Champions League football just once since the 2009/10 season.
To have a manager who has achieved that goal every season since arriving in England is quite some achievement, especially given the competitive nature of the Premier League.
Over the years, Wenger has built a winning mentality that may not always be displayed in the biggest games, but when it comes to grinding out those wins in April and May, he is the master.
No team in the league does better against the "dross".
It is easy to turn your nose up at fourth-place finishes and last-16 exits in the Champions League, but that sounds pretty decent compared to what Liverpool have produced in recent times.
Imagine Kenny Dalglish doing exactly the same as Wenger at Anfield right now – how would we be feeling? Some would find it impossible to criticise him, and you could possibly understand it.
The love for Dalglish is similar to how a chunk of Arsenal fans feel towards Wenger, and it is easy to see why, when you look at how he has transformed the club.
History would suggest that keeping hold of him will ensure European football remains at the Emirates year upon year, with money rolling in and top players arriving.
That elusive league or European trophy might be a little out of reach, but avoiding Liverpool-esque sixth and seventh-place finishes doesn't sound too bad.
On the face if it, it doesn't sound as disastrous as many would have you believe, but if you look closer, it is wholly understandable why there is so much unrest.
The Negatives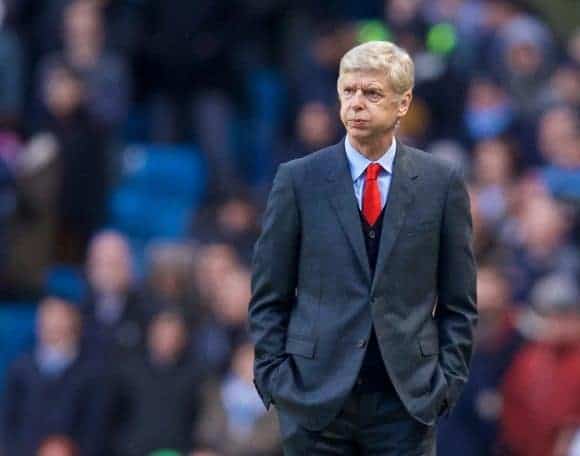 For all the brilliance of Wenger, certainly at his peak, it is hard to see anything other than the negatives outweighing the positives now.
For a club with so much money, and some world-class players in the squad, the team is now deteriorating rather than reaching the next level.
Things have gone stagnant, with everything becoming too comfortable under Wenger and the Frenchman showing signs of being outdated tactically.
There is a blind faith among some supporters that echoes what we would see had a manager at Anfield hypothetically mirrored Wenger's tenure for 20 years, with his devotees incapable of thinking logically and criticising such an icon.
Wenger's past reputation is the only thing saving him now, and he is nowhere near the leader he once was. He is too stubborn, his mistakes are never eradicated and his players no longer appear to be performing for him.
If the Frenchman was in the Liverpool hot-seat, the current state of affairs would be just as ugly as it is at Arsenal.

Being in the Champions League every season sounds great because the Reds are rarely in it, but we would be bored if such a limp attempt at winning it was made every year.
We lost the plot after just one pathetic season in it in 2014/15 – imagine that happening for a decade, albeit one round further than going out in the group stage…
It is very easy for rival fans to sit there and tell Arsenal supporters "you don't know what you've got 'til it's gone", but that is hypocritical.
Anyone with a logical thought process would want Wenger out if he was at any of the other big clubs, with a younger, fresher manager required.
You look at Jurgen Klopp, Pep Guardiola, Antonio Conte, Mauricio Pochettino, and to a lesser extent Jose Mourinho, and you see youthful, passionate figures getting the most out of players.
Wenger couldn't be further from that now.
Conclusion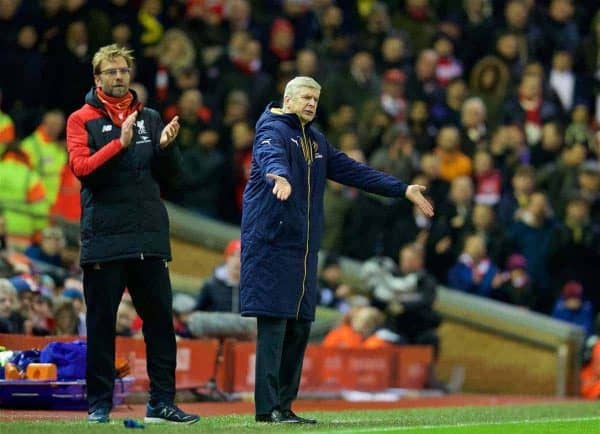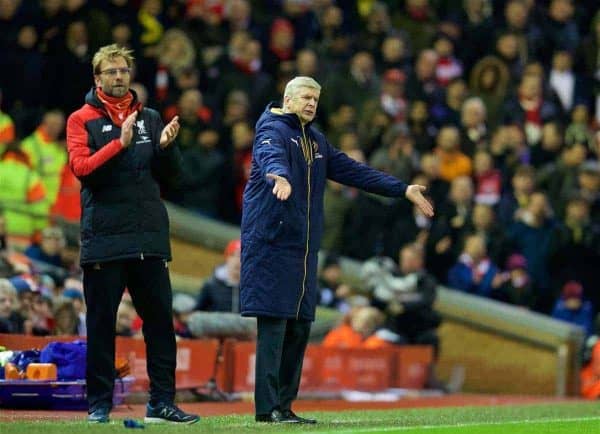 Wenger has been an outstanding servant to English football, and the second-best manager in the Premier League after a certain Scot that we won't talk about.
His past achievements should always be lauded, in particular going an entire league season unbeaten in 2003/04, and he has often come across as a classy individual.
Arsenal are going nowhere with him in charge, however, and with the top-six stronger than they have ever been as a collective, they are in real danger of falling away if he stays.
Regardless of whether he finishes in the top-four this season – for Liverpool's sake, let's hope he doesn't – or wins the FA Cup, he must call it a day.
Reds supporters may have more sympathy than most, with constant top-four finishes and Champions League football a far cry from Roy Hodgson, but if we had had to put up with Groundhog Day for a decade, we wouldn't be feeling too sorry for him.
Some of the nastiness towards Wenger is unpleasant, but you can understand just how frustrating it must be being an Arsenal fan.
They are being held back by a man who once carried the entire club, and the longer it goes on, the better it will be for Liverpool and their rivals.