The media were critical of Liverpool's attitude in games against the Premier League's 'lesser' sides as the Reds slumped to a woeful 2-0 loss at Hull City.
Liverpool's woeful form and wait for a first league win of 2017 goes on after Marco Silva's Tigers earned a deserved victory over Jurgen Klopp's side.
Goals either side of half-time from Alfred N'Diaye and Oumar Niasse condemned Liverpool to yet another loss to one of the league's 'lesser' teams, who continue to take points from Klopp's men all too easily.
The Reds once again came unstuck by familiar failings – unable to find the creativity to break down Hull's deep-sitting defence before then gifting two ridiculously easy goals from a set-piece and on the counter-attack.
What was a blip in form is becoming an increasingly worrying slump, with a fourth defeat in five games now leaving Liverpool facing an almighty battle to hang on to a top four place.
Here's what the media made of yet another dire display from Klopp's side.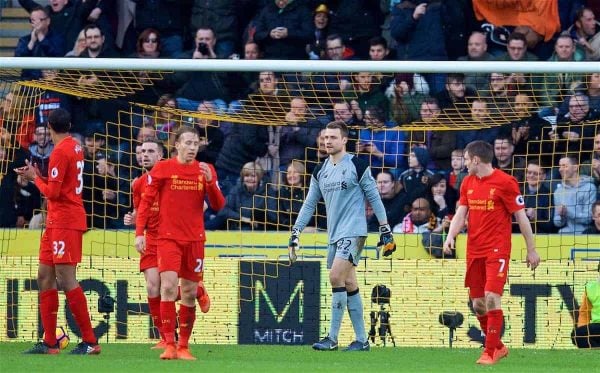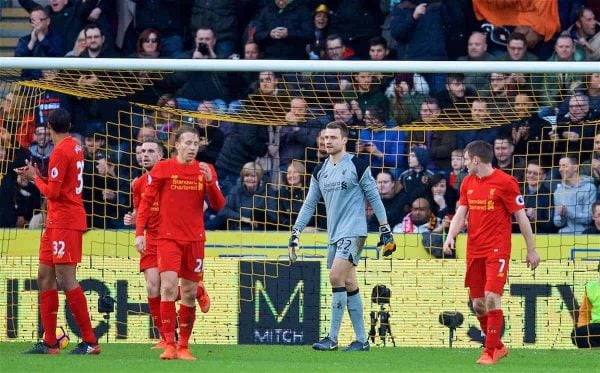 After seeing Liverpool whimper to defeat against another of the Premier League's supposed 'lesser' sides, reporters pulled no punches over the Reds' desperately poor performance.
Summing up the dire display, the BBC's Neil Johnston wrote:
This was as bad as any of them; an abject, disjointed performance sprinkled with individual errors and a lack of cutting edge.
The Liverpool Echo's James Pearce felt this was up there with the worst of Klopp's tenure:
Klopp was right not to sugar-coat a performance which was as wretched as anything served up during his tenure.
The Telegraph's Chris Bascombe thought the most concerning aspect was that the loss came despite Klopp fielding practically his strongest XI:
Dejan Lovren's absence aside, this was their strongest line-up. That was a damning aspect of this loss.
The Liverpool Echo's Kristian Walsh believes Klopp is facing the biggest challenge of his Anfield career so far to turn this around:
Klopp is facing the biggest task of his Liverpool career so far. It is now when he will show why he came with such a high reputation.
Reporters were heavily critical of Liverpool's attitude in the game, and attributed the Reds' questionable mentality as the key reason behind their complacency against such opponents.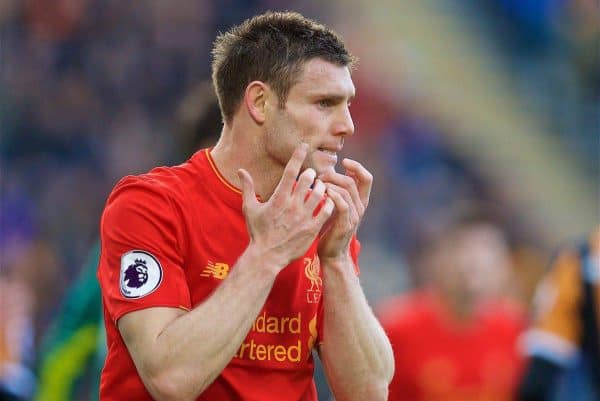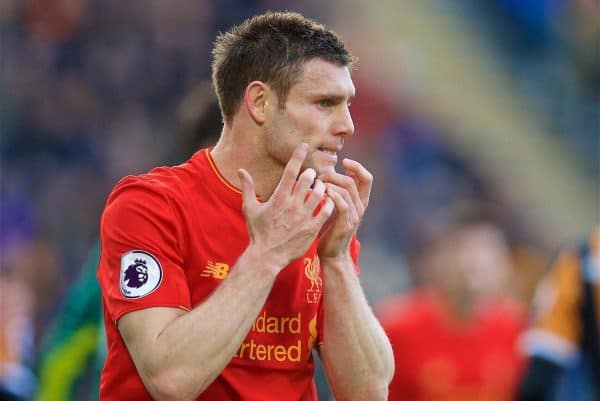 Bascombe questioned the attitude of Klopp's players for more routine matches:
Klopp was left to concede that the ¬attitude of his team is open to question. How can these players defeat Manchester City, push Chelsea, yet lose to Swansea and now Hull?
Pearce was forthright in his belief that Liverpool have an "attitude problem":
What does that tell you? Klopp's Liverpool have got an attitude problem.

They lift it for the big boys but expect the also-rans to simply roll over for them. That complacency has cost them dear.
Richard Jolly, for The National, labelled Liverpool a "schizophrenic" team, given their contrast in fortunes against high-fliers and strugglers:
But, unbeaten and seemingly unbeatable against their top-six peers, Liverpool contrive to find ways of losing to their supposed inferiors. Each of their six conquerors this season reside in either the lower half of the Premier League or the Championship.

[…]

They can seem a schizophrenic side.
David Anderson of the Mirror feels the Reds' failings against weaker teams could cost them a top four place:
Burnley, Bournemouth, Sunderland, Swansea, and now Hull. Liverpool have dropped costly points against all of these sides this season.

[…]

It has cost them their title bid and it is seriously undermining their quest for a Champions League place.
Certain journalists were critical of Klopp in post-match reports, with the boss showing little sign of having the answers to arrest Liverpool's slump in form.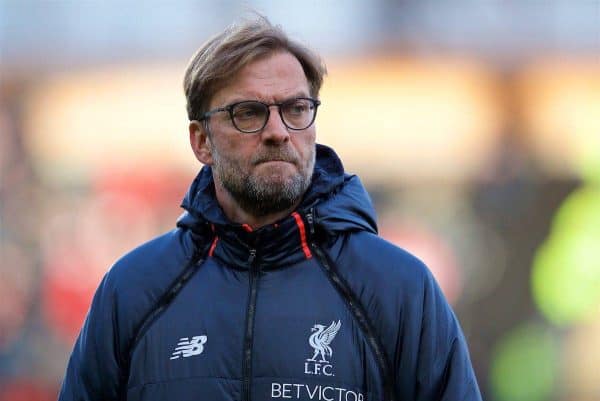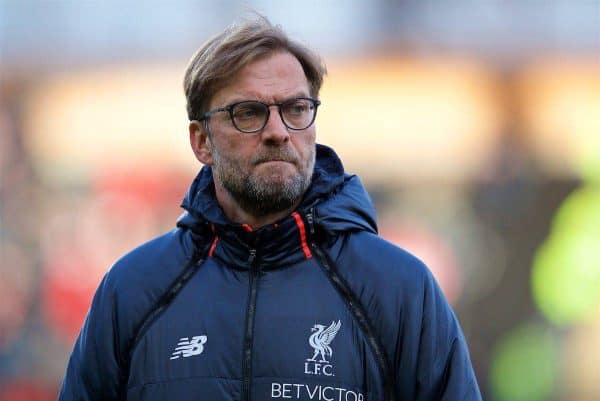 The Mirror's Neil Moxley questioned why Liverpool continue to "crumble" under pressure so easily:
But instead as to why his side's foundations have simply crumbled when put under the slightest pressure.

Yet another goalkeeping error at the KCOM Stadium. Yet another shoddy defensive display. Yet another game in which possession was dominated but chances were few and far between.
David Usher, for ESPN, couldn't understand Klopp's decision to start Emre Can over Georginio Wijnaldum in midfield:
Emre Can again? Why? Just why? Georginio Wijnaldum scored in midweek against Chelsea but was benched in favour of a player is about as much use as an ashtray on a motorbike.
Walsh was baffled by Klopp's refusal to introduce Wijnaldum as Liverpool chased the game:
This was a situation which lent to the quick feet of Wijnaldum, not to mention the possibility of his head meeting one of the countless crosses slung into the area.

How they missed him, and how strange he would sit on the bench as the game continued to slip away.
Usher also feels it's now time for Klopp to end the "experiment" of playing Lucas at centre-back:
The Lucas centre-half experiment needs to end now too, as there is absolutely no reason whatsoever to be selecting the ponderous Brazilian over fit again Joe Gomez.
Reporters criticised Liverpool for failing to learn from the same mistakes that continue to prove costly, and bemoaned the Reds' on-going inability to defend set-pieces in particular.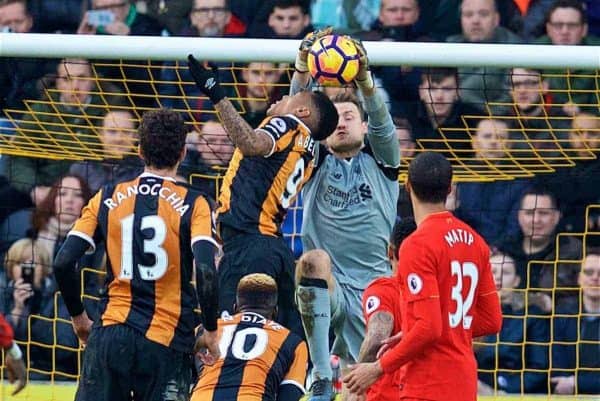 Writing for Goal.com, Melissa Reddy was among those to criticise the collective defending of the corner for the opening goal, while also acknowledging Simon Mignolet's error:
It was a horrendous mistake that was assisted by some non-existent marking – neither the first nor the second phase of play courted any pressure from the visitors, who were sucked into ball watching and were too slow to react.

Another one then to file under their 'stupid goals conceded' folder, which is a troublingly thick one for Liverpool.
Walsh feels the defensive issues are systematic rather than being down to personnel:
If anybody tells Klopp of his side's defensive issues, he should listen, because they exist. They are a thing. They are a problem.

But the problems stem far further afield than individuals. The shape and structure is wrong.
Anderson focussed on Liverpool's own set-piece output, which is almost as bad as their defending of them:
Liverpool need to work on their set-piece routine because they barely threatened Hull from their corners and free-kicks. They played their first few corners short and the moves broke down without Jakupovic's goal being threatened. Their free-kicks were just as bad and they over-elaborated from one just over 20 yards out, hitting the wall.
The Mail's Dominic King bemoaned Liverpool's "cluelessness" in possession:
Liverpool were clueless here, a statement that can be backed up by the fact they had 72 per cent of possession but did nothing with it.
Meanwhile, Jolly felt certain shortcomings in attack were exposed again:
When Liverpool fail to gel, the quirks of their tactics — the lack of width, the lack of a specialist finisher, the accumulation of similar players — become issues.
And discussing individual performance, Reddy thought Coutinho in particular struggled as Liverpool's reunited attacking quartet failed to produce:
They could not offer a reminder of the attacking juggernaut Liverpool were at the start of the campaign, however, with nothing clicking and Coutinho particularly off-colour by his standards.