With focus already turning to who Jurgen Klopp should be signing in the summer, Liverpool's transfer priorities are up for debate.
After securing seven new players ahead of the 2016/17 campaign, Klopp failed to bolster his squad further in January, despite the Reds' decline in form on the turn of the year.
Since the winter window closed at the end of the month, speculation has mounted as to where Liverpool will improve in the summer, and who Klopp's potential targets could be.
So where do Liverpool most need to strengthen in the summer transfer window, and who should be on Klopp's radar?
We asked some of This is Anfield's finest for their opinion on the Reds' priorities.
HENRY JACKSON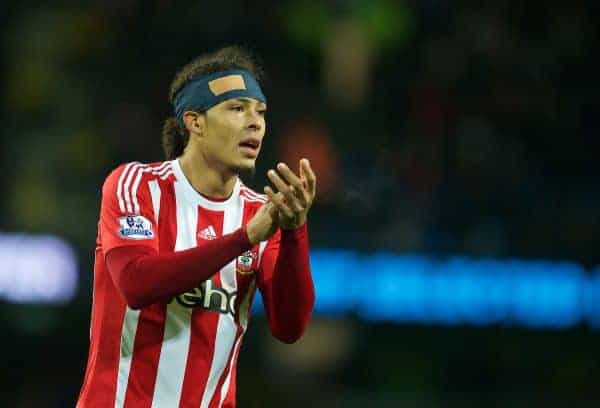 Which position most needs strengthening?
It's a tough one, because there are genuinely three or four positions that feel crucial to strengthen in, but I'm going to go for centre-back.
For what it's worth, a left-back, defensive midfielder and top-quality, versatile forward would also be near the top of my list.
Who are your top three targets?
Virgil van Dijk is an outstanding defender who barely has a weakness, and he would improve this Liverpool side so much. I am wary that he could end up at one of the Reds' rivals, however.
Leandro Paredes is a superb midfielder who would add quality and solidity to the midfield, and he feels like someone who could be attainable in the summer.
I'm going to be bold with my third choice and say Antoine Griezmann. The Atletico Madrid forward is one of the world's best players, and Liverpool will likely be outbid, but we can all dream!
And why is Van Dijk your No. 1?
His quality on the ball, aerial presence, reading of the game and leadership qualities would help transform an unconvincing Liverpool back line.
KARL MATCHETT
Which position most needs strengthening?
The manager! Oh, wait, no. Left-back is just about top ahead of centre-back for me, and central midfield still needs further improvement too.
Personally I'm fine with giving Loris Karius another chance (over months, not minutes) before consigning him to the bin, so goalkeeper isn't currently on my list.
Who are your top three targets?
Theo Hernandez, Daley Sinkgraven and Sead Kolasinac.
And why is Hernandez your No. 1?
Theo Hernandez has pretty much everything you want from a full-back: super-aggressive in trying to win the ball back, holds his position well defensively (he's also a centre-back) but is powerful and fast and loves to surge forward at every given opportunity.
Safe in his passing, but very direct in running with the ball and looks to get into the box to cross on short angles or get shots away.
He's an Atletico Madrid youth product (out on loan this season at Alaves) so defensive resilience and good mentality comes built in as standard. Destined to be one of Spain's best.
BEN TWELVES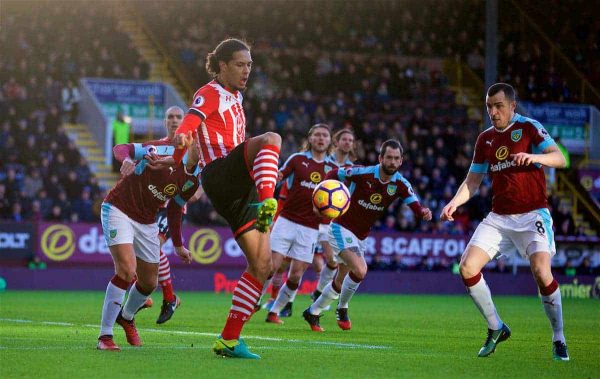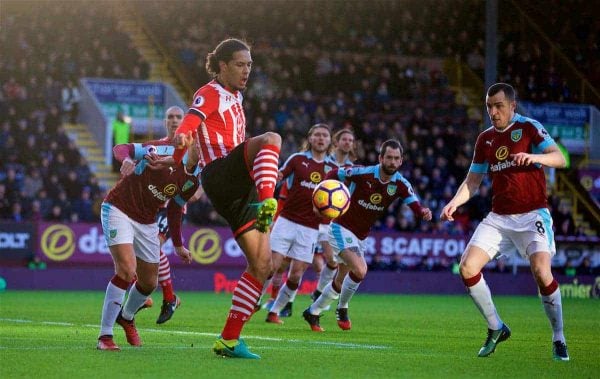 Which position most needs strengthening?
They say you build a team from the back, and it should be no different for Klopp this summer as sorting Liverpool's defence absolutely must be the main priority.
A left-back is unquestionably needed, but most pressing for me is the need for a new centre-back (or even two).
Who are your top three targets?
The first target is the obvious shout and probably everyone's first-choice option, Southampton's Van Dijk.
Another defender I'd like to see pursued is Napoli's Kalidou Koulibaly—whether he's a realistic target is up for debate but for me it would certainly be worth a go!
My third option isn't a target as he's a Liverpool player and should be here right now to help us out of this mess: Mamadou Sakho.
And why is Van Dijk your No. 1?
Van Dijk would be my primary target as he seems the perfect fit both stylistically and tactically.
Being 'Premier League experienced' isn't the be-all and end-all, but the Dutchman's English top-flight knowhow adds extra appeal as he would be ready to slot in upon arrival.
JAMES NALTON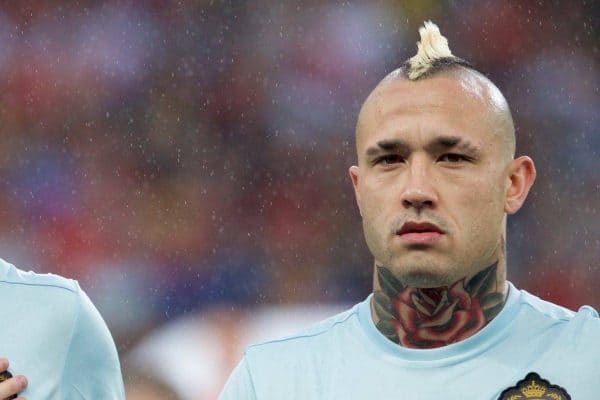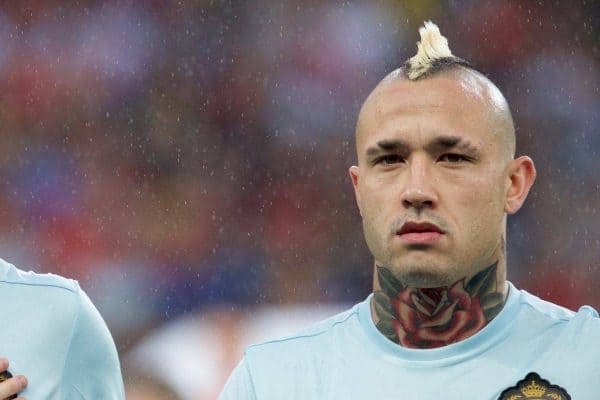 Which position most needs strengthening?
It's broken record time, but Liverpool need a proper midfield general. A nasty piece of work, like a baddie from a Guy Ritchie film but slightly younger and good at football.
Someone who doesn't shake hands with people unless forced to, never helps opposition players stretch out cramp, scores from set-pieces even though he's 5'5″ and is hated by opposition fans and players.
Who are your top three targets?
Radja Nainggolan, Gary Medel and Javier Mascherano.
And why is Nainggolan your No. 1?
Having missed out on the likes of Victor Wanyama and N'Golo Kante, Nainggolan would be the ideal player to fill this role.
At 28 he's slightly older than a typical signing for the current regime, but it's unlikely that you'll find a young player who can play this type of role immediately and effectively.
The Belgian offers bite in midfield and leadership by example, something which has been lacking at Liverpool since the departures of Steven Gerrard and Luis Suarez.
EMMA SANDERS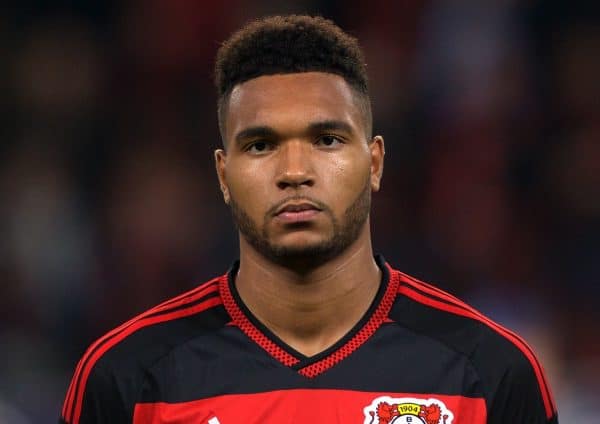 Which position most needs strengthening?
We need a centre-back. Simple as that. Ideally a defensive midfielder, a left-back and a goalkeeper too, but we will look like conceding every game unless we find an adequate centre-back partner for Joel Matip.
Who are your top three targets?
Jonathan Tah, Niklas Sule and Virgil Van Dijk.
And why is Tah your No. 1?
He's commanding in the air, comfortable with the ball at his feet and despite being just 20 years old, he has a lot of experience.
He's very similar to Matip and his German roots should help him adapt to life in Merseyside alongside Klopp.
MATT LADSON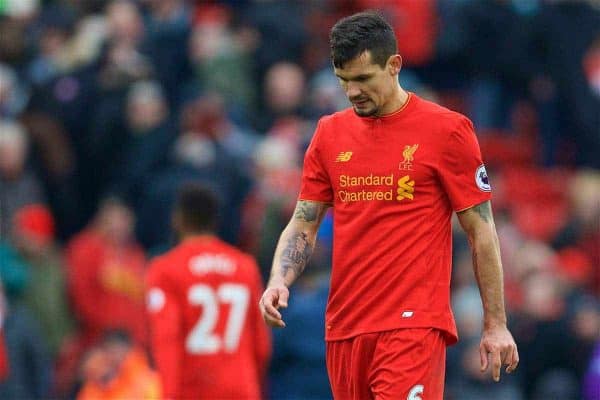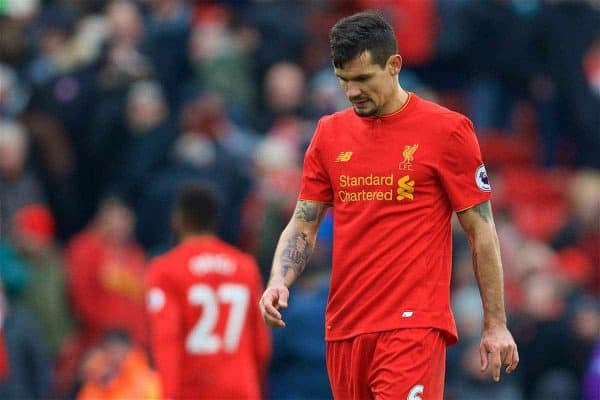 Which position most needs strengthening?
Defence. You build your foundations first. Centre-back, left-back and a holding midfielder have been needed for every summer in the last five years. The priority should be centre-back, to partner Matip.
That Matip can play left or right centre-back means the options for his partner should be more available.
Who are your top three targets?
Not my job to find the players, but obviously Van Dijk would be the 'ideal'. Tah the other.
Kolasinac at Schalke would be a shout for left-back, and I wonder if we go back in for Mahmoud Dahoud in midfield.
And why is centre-back your priority?
Simple answer: Dejan Lovren. Liverpool are riddled by individual errors and lapses in concentration and Lovren epitomises that.
He lacks football intelligence, is slow and isn't of the calibre required to challenge at the top.