Jurgen Klopp admits he may have been lucky to avoid punishment for his outburst at a fourth official but does not agree with Jose Mourinho that he is treated differently.
Klopp apologised following Tuesday's 1-1 draw with Chelsea after a touchline exchange with Neil Swarbrick saw him vent his frustration at the award of a penalty to Diego Costa.
Simon Mignolet saved the subsequent spot-kick and Klopp shouted "no one can beat us" at the official who responded, according to the German, by saying "no problem, I like your passion".
After a goalless draw at home to Hull on Wednesday, an unhappy Mourinho suggested he was treated differently.
"Yesterday one fourth official told to a manager 'I enjoy very much your passion, so do what you want to do'. Today I was told, 'Sit down or I have to send you to the stands'. So everything is different for me," Mourinho said in his post-match press conference.
Klopp believes everyone is treated differently because no two officials or managers are the same but accepts he was fortunate not to be pulled up for his actions.
"I think it depends on the fourth official. We all know what we can do," said Klopp.
"When I saw the picture afterwards it didn't look too nice but it was not as bad as it looked, so that is why I said what happened.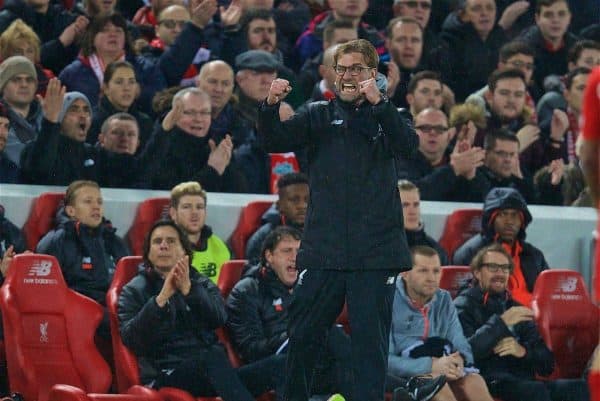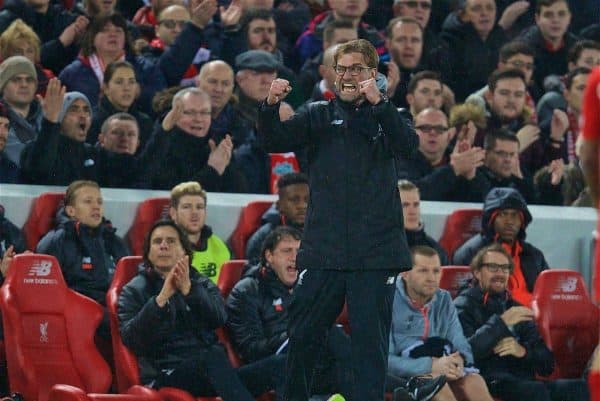 "Maybe I was lucky with what the fourth official said because I've never heard something like this before. There are different ways to handle the situation.
"It is quite an emotional game and to switch off emotions is not that simple.
"We struggle—not only myself and Jose but Arsene Wenger and a lot of other people struggle.
"We are all different; sometimes we get a fine, sometimes not. It's not what we want to do nor is it a tactic.
"It was worse with me when I was younger. I have already improved but I have no idea why [Mourinho] spoke about me."
Arsenal boss Wenger is currently serving a four-match ban for using insulting or abusive words to a fourth official while Mourinho has served two suspensions this season and a stadium exclusion last term.