Lothar Matthaus has claimed Mario Gotze is no longer a target for Liverpool, after speculation of another move for the Borussia Dortmund forward.
The 24-year-old was a priority target for the Reds last summer, with Jurgen Klopp prompting a £20 million bid for his former protege at the Westfalenstadion.
But Gotze ultimately opted to leave Bayern Munich to return to Dortmund, spurning Klopp's advances, with Sadio Mane arriving as Liverpool's marquee signing instead.
However, Gotze has struggled for form throughout the season so far, making just 16 appearances for Dortmund, and has been linked with another move in the summer.
Liverpool have been suggested as a possible destination for the Germany international, but according to Matthaus, the forward's poor campaign has seen him drop off the radar of top clubs.
And instead, the 55-year-old claimed Gotze's best possible move at this stage would be to the Chinese Super League.
"First leaving Munich, then next year leaving Dortmund? This can not be the solution," he told SportBild.
"Honestly, even if it sounds a bit nasty, if it does not work for Gotze at Dortmund, he has to go to China. Gotze certainly does not want to make less money.
"He will not go to Schalke, he will not go to Leverkusen, Gladbach cannot afford to sign Gotze. Top clubs from abroad aren't that interested anymore.
"If he does not get in the team at Dortmund, and has the same salary demands, then he will be off to China—but that would be a poor test for a 24-year-old."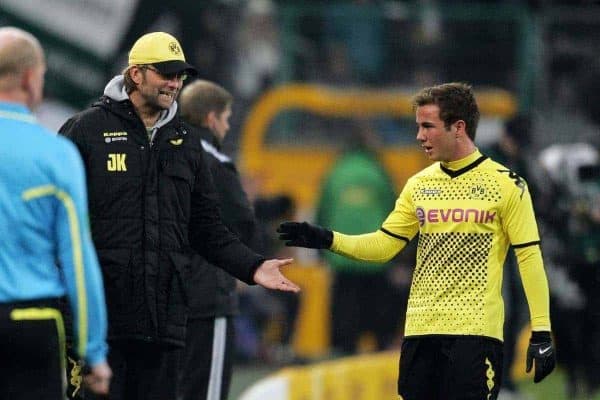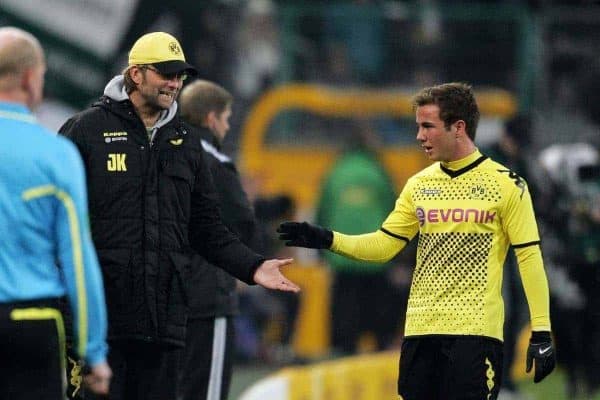 Last summer, Gotze was painted as the dream signing for Klopp's Liverpool, as though he had not enjoyed the best of times with Bayern, he remained a proven, top-level talent.
This could hold up once again this summer, with the forward arguably only performing consistently under Klopp.
Reuniting the versatile attacker with his former mentor could still be a sensible move, and his continued struggle and lack of interest elsewhere could see his value drop in the summer market.
However, it is still worth noting that Gotze has been a shadow of his former self in recent seasons, and this could prove to be a red flag.
And after turning down Klopp last summer, it is questionable whether the 49-year-old would be willing to revive his interest, particularly given his previous comments on ambition.