Oliver Bond, founder of Liverpool blog Anfield HQ, is the focus of our latest matchday Q&A, and he calls for an injection of youth on Merseyside.
Oliver Bond travels far and wide to watch the Reds both home and away, including in Europe.
We asked him about his experience following the Reds, and how running a website has changed his matchday routine.
Tell us about your typical matchday for a 3pm kick-off. What's your pre-match routine? What time do you get to Anfield? How long after the game are you there?
For a 3pm kick-off I tend to get to the ground around two hours before to get our video content sorted.
Our Snapchat base is pretty big so I'll tend to spend a good 20 minutes walking around the stadium, doing a few short interviews or maybe a Q&A with some of the fans before sending that to our guys on the live blog.
I'll then go to either The Sandon or Family Park for a quick drink or to catch up with a couple of the other lads from AHQ before heading in around half an hour before, where I'll then do some more video stuff from the stands.
After the game there's nothing in particular I do other than get straight onto social media to check the reaction!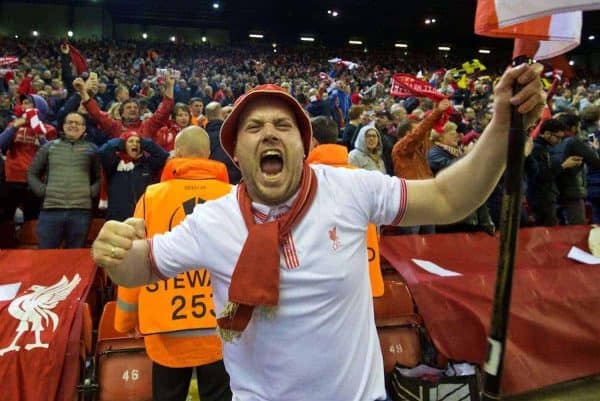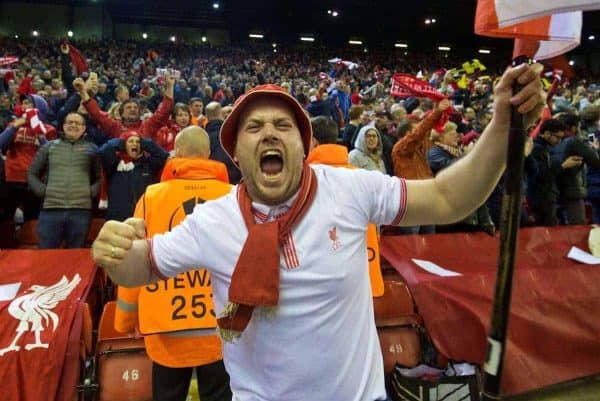 How has work with Anfield HQ affected your matchday? How does the site run in terms of coverage?
In terms of matchday coverage, this season we introduced a live blog feature which runs every game and has actually been really well received, so we've got a lot of content going out there.
Anything I do video wise will get sent to the guys on the blog and they can then get that content out, but matchdays for me personally tend to be pretty relaxed with regards to the site, as it is left in very capable hands!
Snapchat and Periscope are great platforms for us to have as it allows those who live on the other side of the world or those who simply can't get tickets to a game to experience what it's like to be at Anfield, in the Kop, on a matchday.
Has your support of the Reds changed since Anfield HQ was founded? And the way you watch Liverpool?
It's certainly different than it used to be! I remember when I was 17/18 it was all about how many beers you could get down you, a quick burger and straight into the ground!
These days there's just a lot more responsibility and although I said earlier matchdays tend to be pretty relaxed for me you need to be pretty switched on to make sure everything is going out on time, everything is scheduled for half-time and post-match and everything is ticking over nicely.
But there's a great team of people at Anfield HQ who are all an absolute pleasure to work with.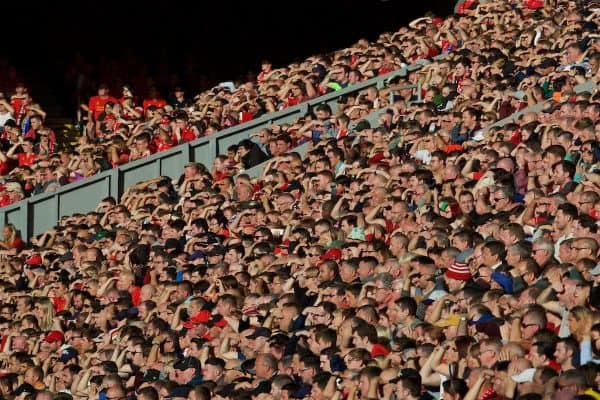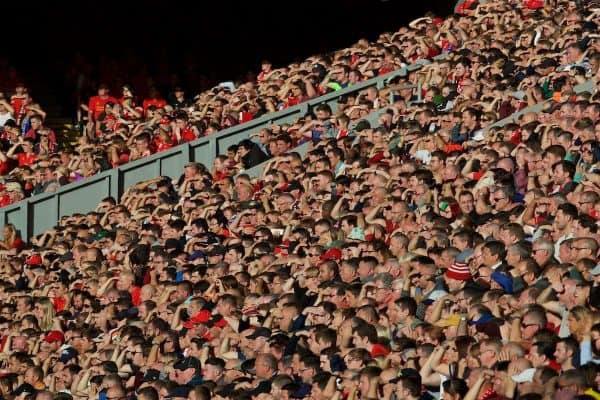 In terms of the way I watch Liverpool, Anfield HQ is a full-time job for me now, so being able to combine that with my biggest passion in life is a bit surreal at times and I am very lucky in that sense.
But also being fortunate enough to qualify for tickets to the domestic away games, the European away games as well as all the matches at Anfield means we can do things on Anfield HQ you wouldn't normally see on a fansite.
If anything it's just brought my support of Liverpool Football Club and the way I watch it closer together.
What would be your one piece of advice for somebody visiting Anfield for the first time?
I know a lot of people may say this but just to get to the stadium as early as possible to sample the pre-match atmosphere.
You can't beat that feeling of anticipation and excitement as you're walking around before kick-off, and there's always so much going on to keep you busy.
I'd pay a visit to the Hillsborough Memorial as well and make sure you have a good look at the Main Stand as it really is something.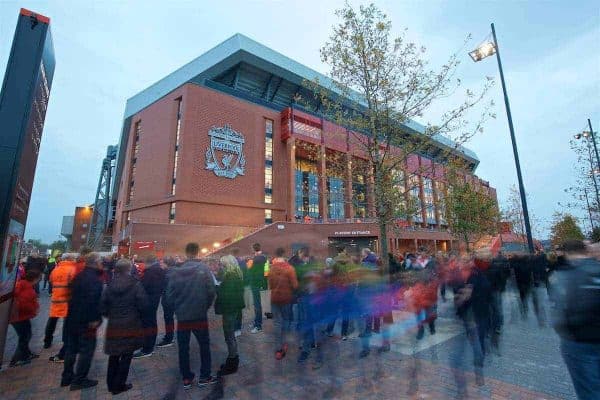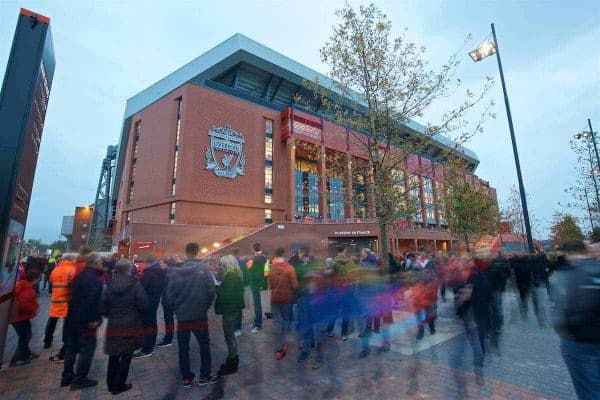 There's been much debate about the Anfield atmosphere of late. What would be your main solution to improving it?
It's a tough one to answer as there's so many reasons as to why the atmosphere at Anfield isn't what it was the years ago, and I personally don't think anything is going to change until there's either safe standing introduced like at Celtic, or there is a designated area for young adults.
One thing I've noticed about certain away games is a lot of young adults (18-25) tend to go. I remember last year, Middlesbrough, the concourse was packed full of youngsters singing and bouncing and it was the same during the game in the stands.
I do think more should be being done by Liverpool to get these age groups together and into the ground.
---
A lot of fans point the blame at tourists and day-trippers who come to Anfield for a day out, but I think one of the main reasons why Anfield can be so quiet is due to the older generation, who are happy to come to Anfield, watch the game and not say a word for 90 minutes.
But it's a mixture of contributing factors and as I said above I don't think anything will change until plans are put in place to get some more energy and vibrancy into Anfield.
* Oliver Bond is founder of Anfield HQ, you can follow him on Twitter @Oliver__Bond.
My LFC Matchday Series