Continuing our matchday Q&A series, we get the views from Liverpool season ticket holder Chris McLoughlin.
Chris has been an Anfield regular for over 25 years and was the editor of the previously well-loved 'The Kop' magazine you'd find being sold on the streets around Anfield pre-match.
Since The Kop magazine's last print in 2015, Chris works for the club's official matchday programme and you've likely read plenty of his interviews, features and analysis.
We speak to Chris about his typical matchday routine and on the subject of Anfield's atmosphere debate.
Tell us about your typical matchday for a 3pm kick-off. What's your pre-match routine? What time do you get to Anfield? How long after the game are you there?
It all depends if I'm driving in for quick getaway if I've got something on that night, or I'm having a few sociables with the lads and get the train in.

I usually do a car share with my mate Neil, taking it in turns to drive. We park up about an hour before kick-off on the outskirts of Anfield – the residents' parking zone covers such a vast area now that I swear we're closer to Knowsley Safari Park than the ground – then walk up to Anfield, getting into our plush new Main Stand concourse half-an-hour before kick-off to meet another fellow season ticket holder, Mike.
If I'm on the train, and Northern Rail even got me into Lime Street on time once, then we tend to go a lot earlier and have a couple in town before jumping a black cab up to Anfield.
If there's time, the Twelfth Man is my pre-match Anfield pub of choice, and somewhere I'll head into first after a decent win.
"London Bridge is Falling Down," got quite an airing upstairs when we played Tottenham last time out…
Where's your season ticket located? Have you ever considered moving seats?
I've been a Paddock season ticket holder since the glory days of 1993/94 when we managed to hold Swindon Town to a 2-2 draw thanks to a late Mark Wright leveller. Brings a lump to the throat even now.
I'm now in the Main Stand lower, Kop end, and have never considered moving. How would the linesman hear my constructive analysis of his offside decisions if I was up at the back of the Kop?
You write for the official LFC matchday programme. How do you enjoy the job and does the job ever affect your matchday schedule?
The This is Anfield matchday programme goes to print two-to-three days before a game so I don't need to work as such during a game, as I used to when I did match reports for the Football ECHO and the old LFC Weekly Magazine.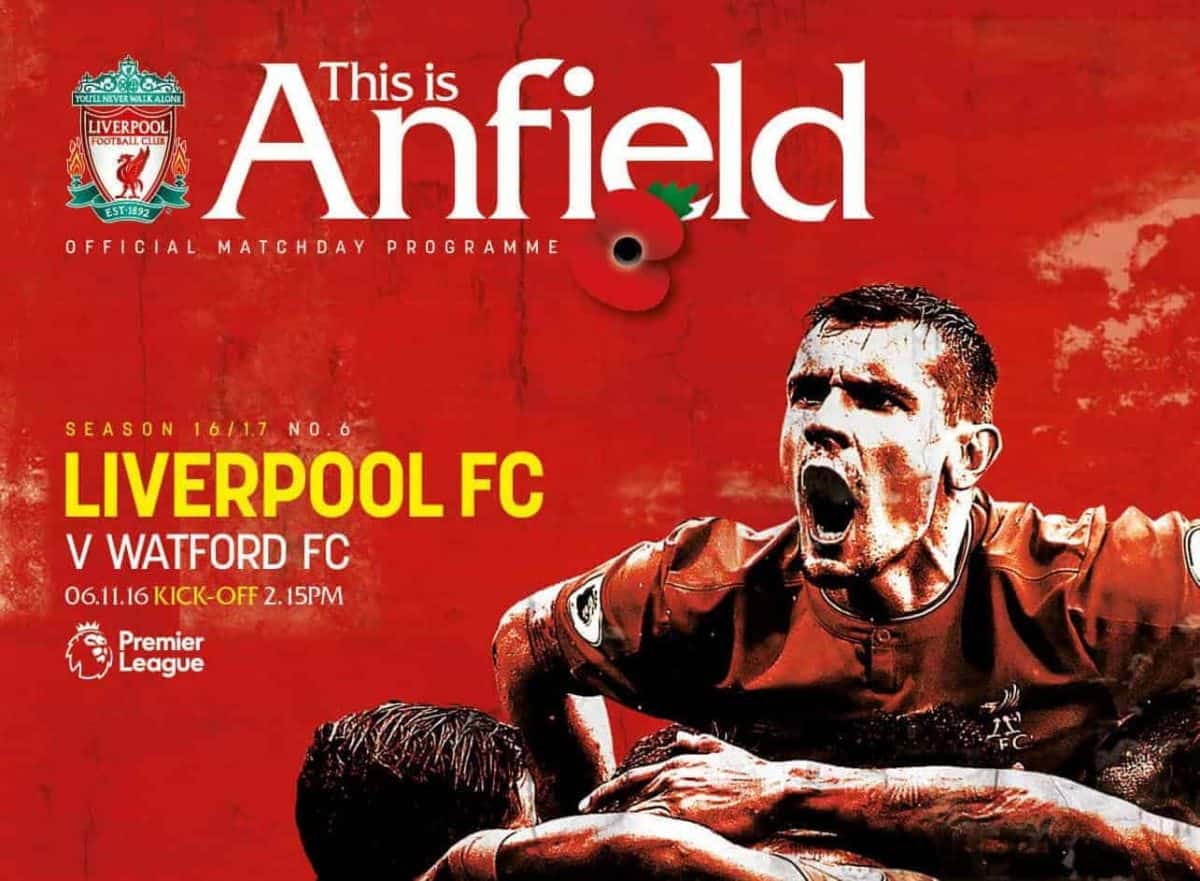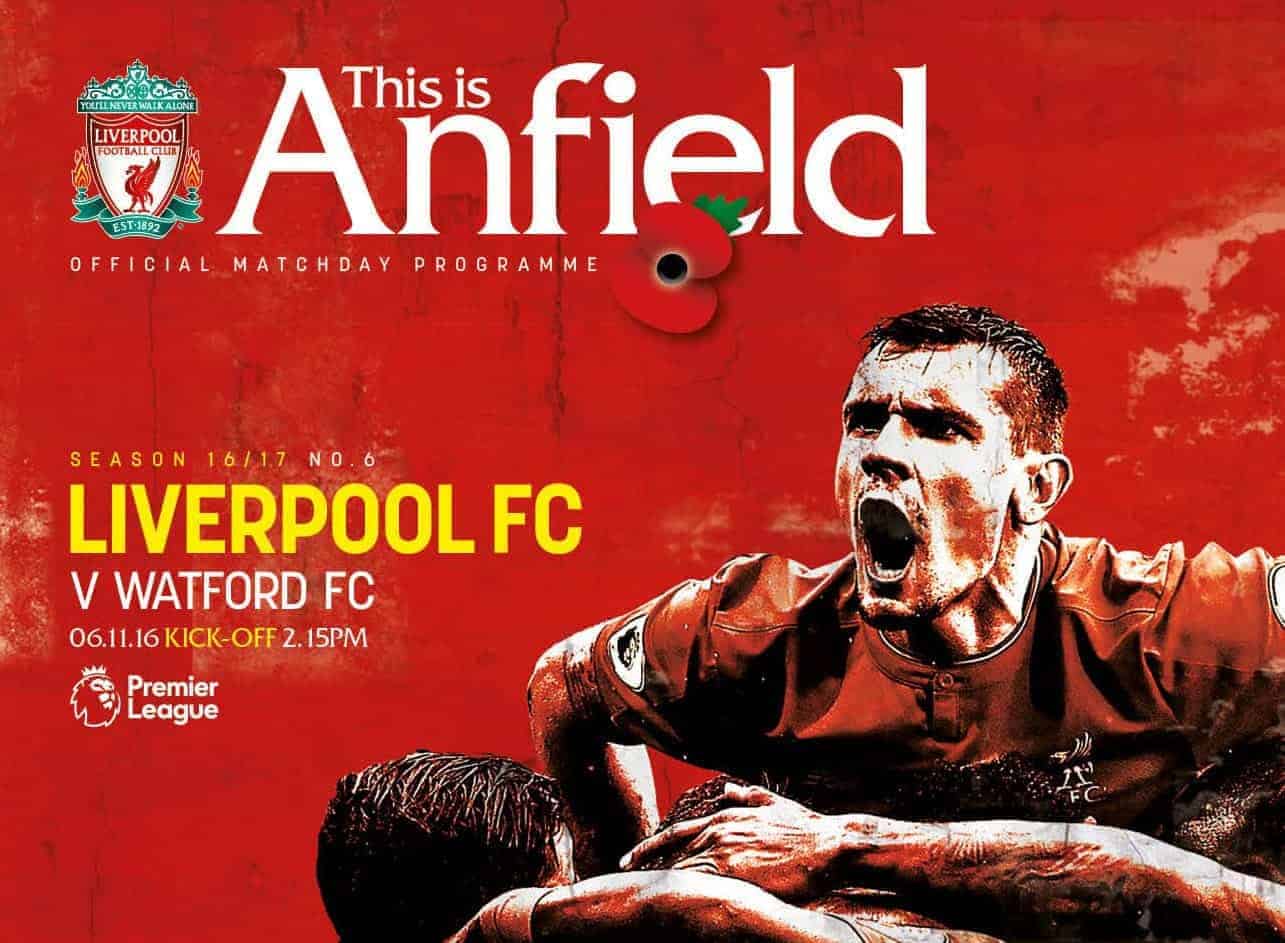 We do still carry mini-match reports of every game in the programme so I've got to keep a mental note of what's going on, but I get to watch the game as a supporter these days and that's far more fun than slaving over a hot laptop in the press box. And yeah, as you can tell, I hate my job.
What would be your one piece of advice for somebody visiting Anfield for the first time?
Don't buy a half-and-half scarf. Ever. And don't press the disc on the bottom of the new pint glasses they have in the Main Stand upwards (although tell your unsuspecting mate to give it a try and stand well back!)
There's been much debate about the Anfield atmosphere of late. What would be your main solution to improving it?
Without wishing to state the obvious, if everybody who went to Anfield a) knew the songs and b) actually sang them this eternal debate about the worsening atmosphere would be over. But let's not pretend it's a new thing.

Check out the YouTube videos of Liverpool v Inter Milan (1965) and Liverpool v St Etienne (1977) and you'll quickly realise that Anfield has never been really about a sustained wall of noise for 90 minutes, more an explosion of decibel levels for periods of games when the Redmen have been doing the business.
Even so, a bit more effort from every match goer would make all the difference.
* The This is Anfield matchday programme and monthly LFC Magazine are available at a discounted prices here (the £6 double-deal offer at Anfield on matchdays is pretty decent too).
My LFC Matchday Series