After a poor run of form, some supporters on social media have taken to blaming owners FSG for Liverpool's problems. Are such criticisms justified?
10 years ago this week, former owners Tom Hicks and George Gillett completed their takeover of Liverpool, with New England Sports Ventures (now Fenway Sports Group) purchasing the club in October 2010 after a series of protests from supporters against the broken regime of Gillett and Hicks.
FSG inherited a club managed by Roy Hodgson, 18th in the league table, shorn of it's star players, and with a vastly bloated wage bill that wasn't proportional to the squad's worth or place in the table.
Now, though, despite appointing Jurgen Klopp last year and finally solving the issue of the new Main Stand after two decades prior to their ownership of failed attempts to do so, FSG are receiving some stick from some fans, mostly via social media.
Their gripe seems to be that the American investment company, fronted by John W. Henry, are not supporters and are not investing enough into Liverpool FC.
FSG have always insisted that they would run the club as 'self sustaining' and thus not put the club's future into doubt again through financial ineptitude displayed by Gillett and Hicks previously.
With the debate raging then over FSG's ownership, we asked a wide range of contributors to This Is Anfield for their views.
Answering the questions are Alex Malone, Jack Lusby, Ben Twelves, Emma Sanders, Karl Matchett and James Nalton.
Q. After 5 defeats in 8 games, with individual errors aplenty and team performances lacking, there's a lot of negativity now being aimed at FSG on social media – is this warranted?
ALEX MALONE: Yes, it's warranted, but perspective is needed. As the owners of the club, it is in your best interests – not just football-wise, but financially, to make sure you are competitive.
That means you have to invest… EVERY company in every business has to invest. That's why there's a budget. It's not clever to make a profit on transfers and have a threadbare squad. For example, the team began the season without a top rated left back. There is still no top rated left back. Mane and Matip were both positive signings, but it was well known that both would miss January and there was no plan. So they're part of the problem, but we need to add a bit of perspective to where we are versus where we were in the recent past before hanging them out to dry.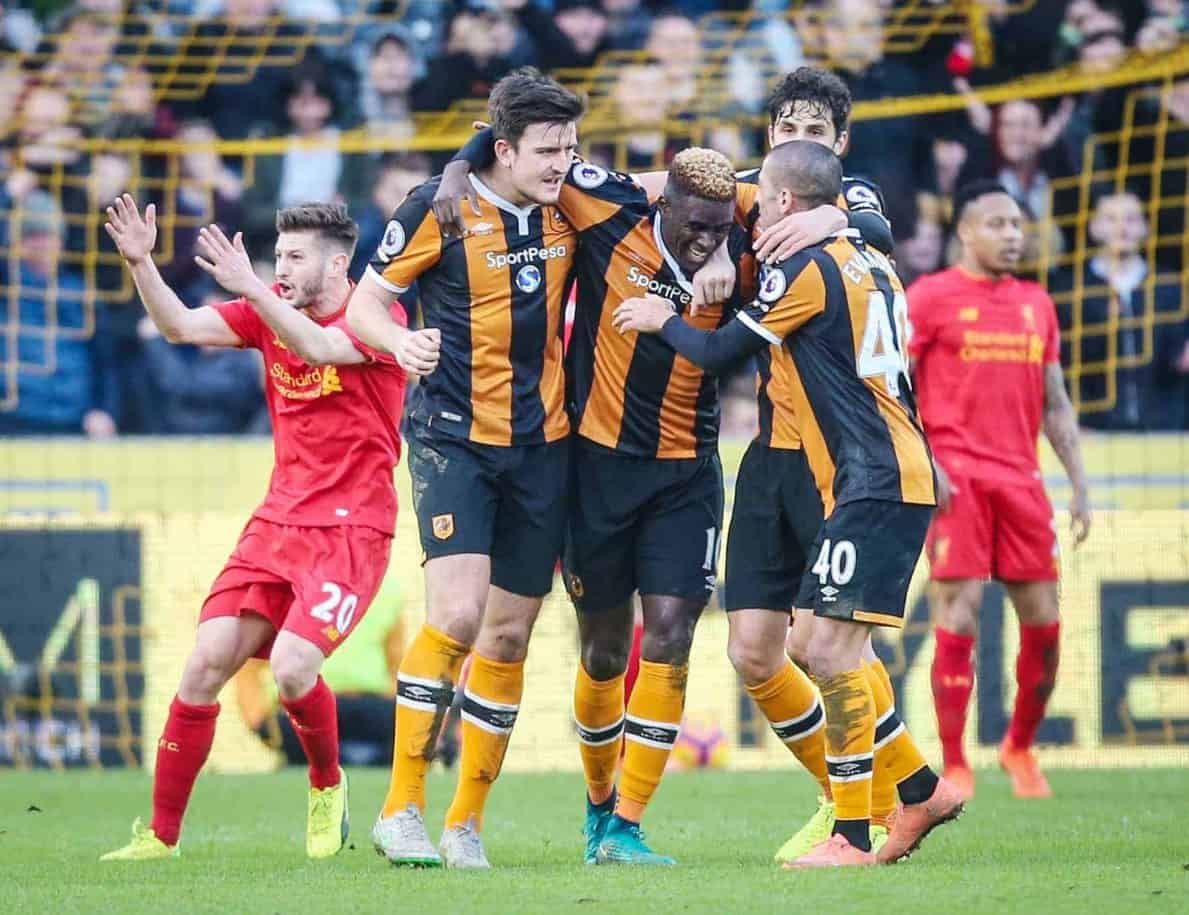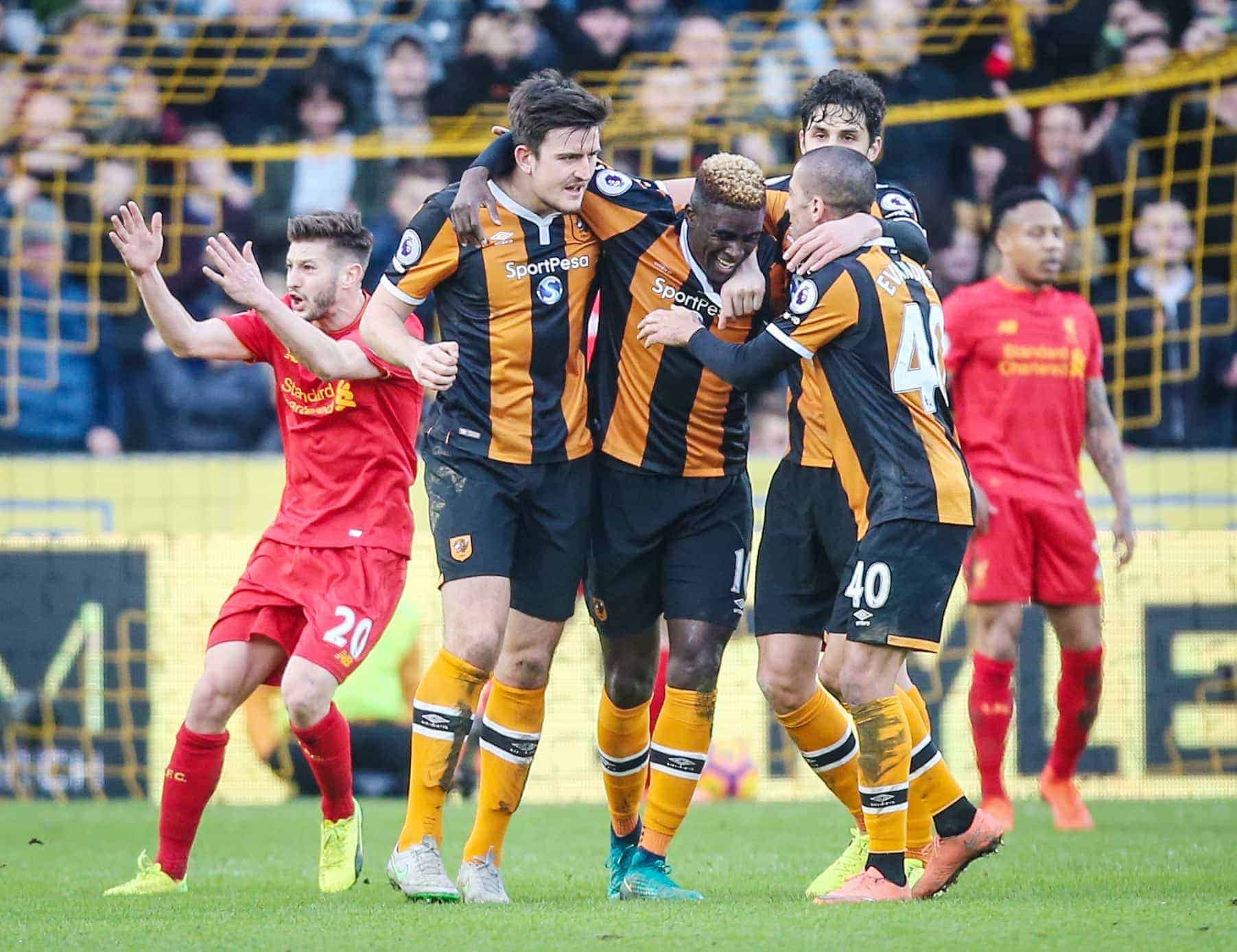 JACK LUSBY: Not at all. There's not much two blokes in Boston can do to stop Mignolet, Lovren, Milner, Can and the rest underperforming—but, of course, supporters need a scapegoat.
HENRY JACKSON: In a word, no. They are the easy scapegoats – where was the moaning at them when Liverpool were top of the table earlier in the season?
Fans are too hesitant to criticise Jurgen Klopp and the players for this current slump, when they deserve the majority of the flack. Exactly the same personnel were doing superbly before Christmas, and are now faltering. How is that anything to do with the owners?
Breaking even last summer has worked against them, but they deserve credit for selling average players for big sums of money.
BEN TWELVES: Absolutely not. It's always the way when we are in a rough patch or period of struggle on the pitch that attention turns to blaming the Owners rather than the actual people involved in producing performances and results. This is just another case.
EMMA SANDERS: Not at all! Liverpool have the quality in the team to beat the likes of Swansea, Wolves and Southampton. We showed that at the start of the season. Squad depth is certainly lacking but these players who have been on the pitch for the Premier League games have been rested and should be winning games like those when they've showed they are capable of producing results against Arsenal, Tottenham and Chelsea.
KARL MATCHETT: No it isn't, it's bizarre and pointless and utterly unhelpful, just because some people don't want to be seen as having a go at Klopp or the players who they were praising to the high heavens only a month ago.
Were FSG getting all the applause and plaudits when the Reds were second and chasing top spot? There's nothing that has changed on their part in the month or two since then, and on-pitch form has zero to do with them.
If Klopp went to them and demanded four players in January and they said no that's different, but I don't imagine for one moment that's the case.
JAMES NALTON: When things turn sour blame has to be assigned. This is how football works. Initially it's the fault of individual players on match-days, then the manager gets some flak, before the finger is pointed at various other targets ranging from fellow fans, to referees.
When all other avenues of blame are exhausted, the owners start to get grief with the usual accusations of lack of spending, not being at Anfield, and lack of football knowledge.
Some criticism is warranted, but shouts of FSG out are as misguided as those shouts calling for Klopp's head.
SACHIN NAKRANI: Funny how FSG get blamed when things are going badly but no praise when things are going well.
Personally I cannot see how John W. Henry and the rest of the board are to blame for Liverpool's slump—they backed Jurgen Klopp in the summer, seen most clearly with the £34 million that was spent on Sadio Mane (don't dare tell me you thought that was value-for-money at the time), and there are no suggestions they have ever stopped the manager getting the players he wants.
---
Q. We can't know for sure whether it's FSG not spending, or Klopp not wanting to spend. So where does the blame lie?
ALEX: The blame is shared. The owners plus Klopp are the current custodians of the club. It doesn't take a rocket scientist to know the squad is too thin.
It is up to the manager and owners to sit down at a table and draw up a strategy. If Klopp is telling them he doesn't need to buy, the obvious question in response should be "based on what?" Clearly, we do. Vice versa if they are saying the same to him.
This same group needs to evaluate the situation versus the competition – it's done at all levels of business – look at the squads of each 'top 4' club and evaluate. It should be blatantly obvious that there was and still is a glaring need to bring in quality reinforcements to bolster a weak squad.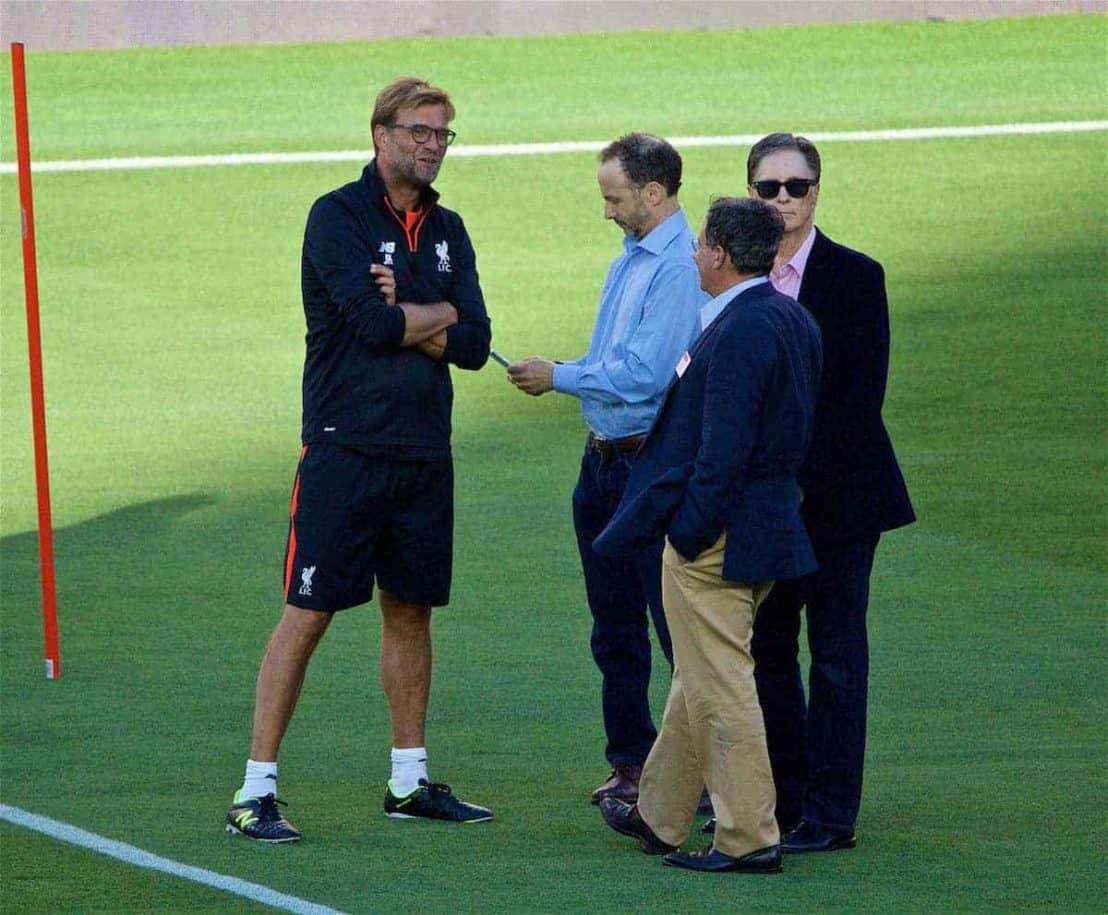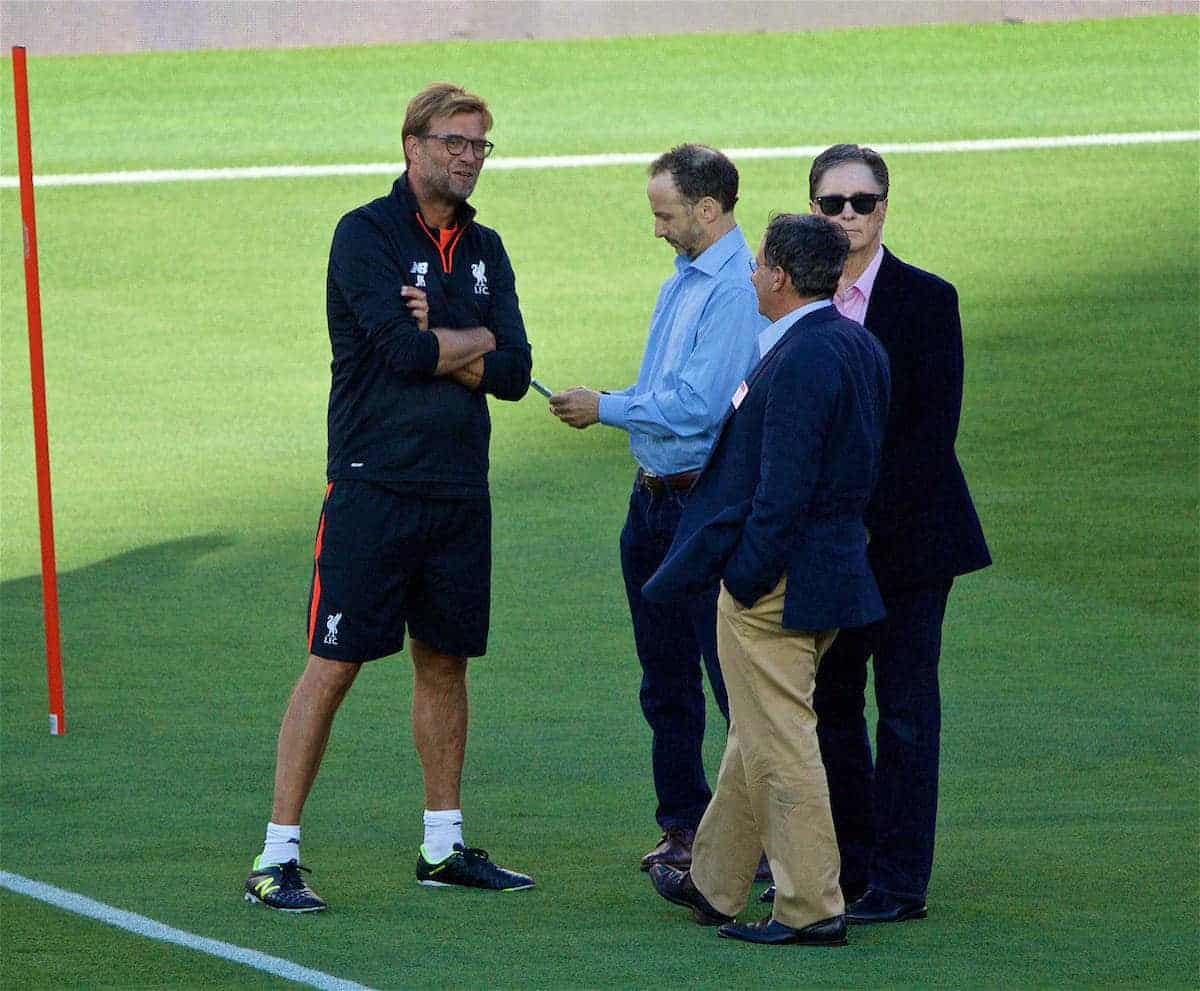 JACK: I think Klopp's made it clear on a number of occasions that it's him, and the recruitment staff, opting for the frugal approach in the market rather than the owners.
Also, it's worth noting that Philippe Coutinho was given a new five-year, £150,000-a-week contract recently, and that's as big a statement of financial backing as any at the moment.
HENRY: If Klopp is keen to splash the cash but is not being allowed to, then the blame is clearly with FSG. I don't believe this is the case, however, with Klopp far more frugal in his approach than someone like Jose Mourinho.
He genuinely believes he has a strong squad at his disposal, and to be fair, it's not as though he didn't spend any money last summer. Sadio Mane and Georginio Wijnaldum cost over £50million between them.
He has said himself that he has tried to bring in top quality, but if he cannot get his desired players, he is happier signing nobody than taking a gamble.
I don't have an issue with that personally, because in the next year or so, I believe he will perfect his squad. Patience is required, even if that word may sound unbearable to some.
BEN: There's little doubt in my mind that Liverpool didn't spend in January simply because Klopp didn't want to. The boss always said he would only ever buy IF the right player became available, and seemingly that didn't happen so quite simply, we have no new arrivals. I may be being naive but to me, that's all there is to it.
I don't think for a second Klopp's comments are some kind of cover up for any lack of desire to spend from FSG. The owners have shown over the years (and yet again in the summer) that they will back their manager in the transfer market – their own willingness has counted against them at times with some of the money that's been wasted, but they've still parted with big fees to bring talent to Anfield.
EMMA: Klopp has never been a huge spender. At Dortmund he brought just five players over £10m and they turned out to be world-class (Aubameyang, Mkhitaryan, Reus etc.)
He has made it clear at a number of press conferences that the "right player" has not become available.
Our transfer targets have also been close to home for Klopp – many having ties from his time in the Bundesliga. I think a lack of European football is a drawback for the exciting youngsters Klopp is trying to attract.
FSG never held back on spending big for Sadio Mane or Georginio Wijnaldum so why would they for Christian Pulisic? It is Klopp who is in charge.
KARL: With players and coaches. There should have been another player added to the squad list at some point, as we knew the attack was going to be extremely light with Ings and Mane guaranteed absences, and then another injury or two, and so many games in January. It was always going to be six or seven, then it ended up being more.
The players have been error-strewn and need to take accountability for that, but the coaches—for all the correct plaudits for the attacking game this season—have not, at any point, sorted out the defensive resilience of Liverpool's team.
Our goal trends analysis from earlier in the season clearly showed that. Personnel and organisation needs to change for that to happen.

JAMES: Klopp hinted prior to the opening of the January transfer window that he would consider bringing players in to replace Sadio Mane. This suggests that he was looking into the shop window, but doesn't mean that he saw something he fancied.
Since Klopp's arrival the internal workings of the club when it comes to transfer targets have, in the main, remained internal. There are far fewer leaks to the press than there were under previous management.
This can only be a good thing for the club, and when they do enter the market for a player it means their cards are kept close to their chest. While the lack of signings in January worried some, the fact that internal processes are kept under wraps is a step forward, even if it means blame can't be assigned!
SACHIN: Klopp has made it clear that he is happy working under the model laid out to him when he arrived in 2015, and he is the perfect manager for that model—someone who believes in developing players rather than throwing cash at signings whenever possible.
You can argue the model is flawed, and there is certainly grounds for that given how obvious it's become during the current run that the squad isn't deep enough.
On the basis that Klopp has the final say on players, and isn't being blocked from signing anyone, than surely it is he, and the overall model, that is at fault here, and not specifically FSG.
---
Q. Despite everything that Klopp says publicly, do you think FSG should be going out and signing players for big money against the manager's wishes? Or do you think Klopp needs to change his approach?
ALEX: Same as above… they need to draft a strategy together. Set targets, identify specific players and evaluate gaps in the squad. The big question was "can this threadbare squad continue to play with the same intensity for a whole season." Well, the proof is in the 2017 results.
Klopp has proven he can turn good players into very good players, and mediocre players into decent. But he can't make mediocre players into great players and there is an abundance of mediocrity. Clearly, too, the kids aren't ready, which he should know via the training ground.
It should not take a disastrous January to realise the squad lacks strength… if we the fans know it, we can be absolutely sure the manager and owners do.
JACK: The moment FSG flood Klopp's squad with players he doesn't want, we're just going to get the same situation as with Rodgers and the likes of Markovic, Moreno, Sakho, Origi and Firmino.
However, I am a little concerned about the seemingly blinkered approach Liverpool's recruitment staff took in the January transfer window—there were players available—as well as Klopp's inexperience in a league without the luxury of a winter break.
But nevertheless, I'd say I'm still comfortable with Klopp's approach on the whole, and I imagine there are more changes planned for the summer.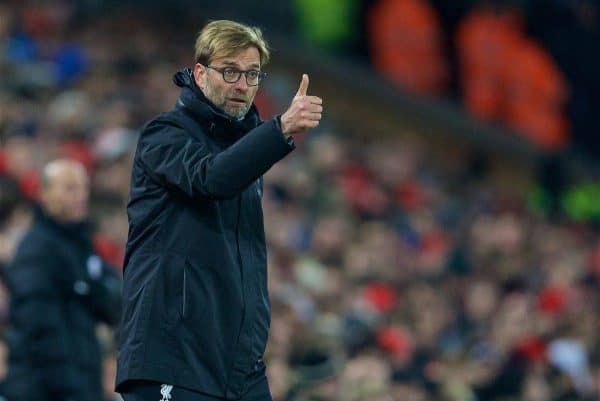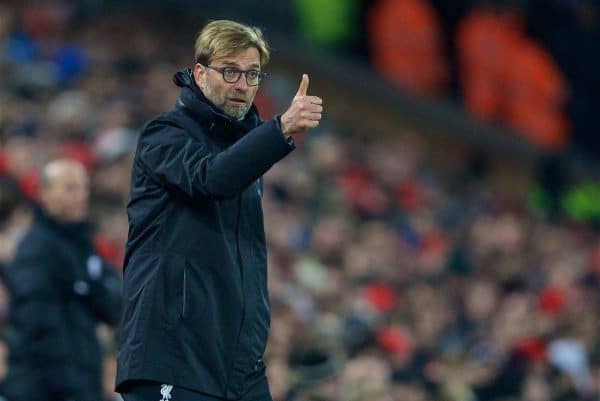 HENRY: In an ideal world, I'd love to see Liverpool spending the kind of money the likes of Man United and Man City do, but FSG don't have that same level of wealth.
They could be slightly more ambitious, rather than constantly believing in their Moneyball methods, but they have still allowed managers to spend hundreds of millions since they bought the club. Sadly, too many of the signings just haven't cut the mustard.
As for going against Klopp's wishes, this would be playing a very dangerous game. He wants to run the show, and I believe FSG are happy with that. Whether you think that is because it suits them down to the ground is dependant on how cynical you are!
We all knew what he was like in the transfer market before he became manager, so why are we suddenly expecting him to change, having achieved so much success that way? We will see if he has second thoughts about his approach this summer.
I would like Klopp to be slightly less stubborn, and go all out for a genuinely world-class signing in the summer, if not two. Only Champions League football could allow that, though.
BEN: As stated, I feel FSG have always shown they will back their man when the manager has someone he wants signed, and I'd certainly want them to stick to this approach. The last thing we need after recent years is another chaotic transfer strategy with players being signed over Klopp's head. I don't think Klopp would stand for it either, which would bring another big problem…
EMMA: We all saw what happens when the club brings in players the manager doesn't want – Brendan Rodgers was reluctant to use them.
Spending big is unlikely to change Klopp's approach and he will opt to use players who fit his system and philosophy. He has a long term plan and fans must be patient though Klopp must surely see Liverpool's defensive options need a re-haul and hopefully he will address that issue ASAP.
KARL: Big money has been spent, so that's not an issue. Players should never be bought (frees, loans or £30 million deals) against manager's wishes as they will simply ignore them and we'll end up with a squad of Assaidis sat around playing keepy uppy every weekend with Sheyi Ojo and Connor Randall.

There was concern in summer that too much had been spent on individuals such as Wijnaldum and Mane; those players were clearly signed after Klopp had ok'd them and that's how it should be—the emphasis should be on finding the right players, and the right numbers of them, not paying a certain bracket.
Mentality, aggression and technical ability are the key markers to focus on and too many signings haven't checked all the boxes. That's were the ire should be directed, not the boardroom or the chequebook or the subs bench.
JAMES: Klopp has commented that inactivity in the transfer market can make a squad mentally stronger, more tight knit, and gives them confidence that no one is coming in to take their place. In January, however, morale reached a low point and a new signing might just have been the tonic to pick it up.
If a sporting director is doing his job, he presents a list of players which fit the manager's philosophy and game plan, and insists that at least one is bought to ensure the team kick on in the second half of the season.
The manager won't mind because he knows the player is of high quality and will fit his system, and the players don't mind because it ensures their success and Champions League qualification next season, and maybe more.
SACHIN: FSG signing players against the manager's wishes is a recipe for disaster and something Klopp surely wouldn't stand for.
As said above, there is instead scope to ask if Klopp needs to change his approach, or at the very least adjust it.
For me, a couple of older heads with title/trophy-winning experience would be good additions if the right ones are out there. Call it the 'Gary Mac effect'.
---
Q. There's some old documents (seven years old) doing the rounds on social media, seemingly showing that John Henry discussed a 9-point deduction if the club went into administration in 2010. That's now being used against him. As a fan at the time, would you have accepted a 9-point deduction in order to get rid of Gillett and Hicks?
ALEX: No doubt! The club was, if we are to believe those in the know back then (and I do), very close to insolvency. I'd have taken the points deduction in a heartbeat to get those two clowns out of the club. Thankfully it didn't come to that.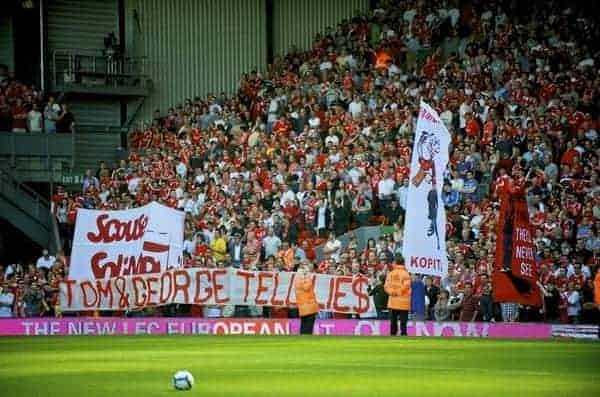 JACK: Liverpool were 18th in the table when Hicks and Gillett finally left the club in 2010, and a nine-point deduction would have left them with -3 points after seven games. But if results stayed the same after that, it wouldn't have made much difference in terms of the table (finishing eighth instead of sixth), so given how abysmal they were as owners, why not?
HENRY: Absolutely. They were one of the worst things to ever happen to Liverpool Football Club, and it's easy to forget what a perilous situation the club was in when FSG bought it in 2010.
The leaked emails don't necessarily cover FSG in glory, but at the end of the day, they are running a business and the emails weren't for the public to see. Whether or not they care that much about Liverpool is up to them really. I'd love them to be at every game and dedicate as much time as they do to Boston Red Sox, but so be it.
BEN: I'd probably have taken a 90-point deduction to get rid of the previous 'owners' to be honest. Some people have short memories!
EMMA: Probably not. Gillet and Hicks were awful and dragged the club through the ruins but I would never like to see off-field problems effect what's happening on the pitch. Tricky one though.
KARL: Yes. What's the difference between eighth and 15th? Liverpool were shite then and getting worse, and if you're not at the top end of the table, one ridiculous position is as good as another.
JAMES: You'd probably have accepted near-relegation to get rid of Gillet and Hicks, but if the pair could be bought out and the club avoid a 9-point deduction, then you'd take that every time. Which NESV (FSG) did!
SACHIN: I would've torn off my left bollock and tossed it into the Thames if it meant getting rid of Gillett and Hicks.
---
Q. Overall, what's your assessment of FSG at present?
ALEX: I'm basing my judgement on Klopp's comments, body language and attitude. It seems to me that he's getting the level of support he's currently asking for. If he has approached them, cap in hand, and been knocked back, he's hiding it well.
They were responsible for bringing in a world-class proven winner in Klopp, so they still have equity in the bank for me.
We need to remember it's only been one year since the new manager arrived, and we are all distraught because we've just slipped out of the top four… but again, perspective – we are an awful lot better off than we were 12 months ago in almost every measurable way.

JACK: I'd say they get more criticism than they deserve, despite some clearly questionable decisions along the way (ticket pricing, for example).
They've done great work for the club both on and off the field, and Liverpool are undoubtedly in a much better position now than they were when they arrived—the Anfield redevelopment and Klopp's arrival being two masterstrokes of their reign. They're not perfect, but they're a marked improvement…
HENRY: They are not exactly blowing me away with the passion they show for the club, but I don't think they merit anywhere near the level of abuse coming their way.
Financially, the club is in a far more stable position than it was before they bought it, and persuading Klopp to take the job was a masterstroke. Their relationship with the manager appears to be healthy, which is crucial.
I am slightly concerned that with them at the helm Liverpool will never be able challenge the likes of United and Chelsea financially, but Klopp's approach makes that less of a worry.
Would I be happier with richer owners with a genuine passion for the Reds? Absolutely. Am I content with FSG at the moment? Yes.
BEN: FSG aren't perfect by any means and frustrate in certain respects, but overall I'm quite content with the current owners.
They've continually backed the various managers at the helm throughout their time in charge – including Klopp last summer – and have delivered a brilliant new Main Stand which we desperately needed. Could do better but could be a whole sight worse – as we know.
EMMA: They worked quickly to bring one of Europe's best managers in when recognising the fans wanted to see Rodgers leave. They built a new stand and they have been open of their support of the manager's philosophy. The academy is developing well and contracts with key players have been sorted out relatively early (Coutinho).
I think we should be fairly pleased with their impact and it's Klopp who must shoulder the blame for a lack of transfer activity.
KARL: I have no overall big issue with FSG. A chief exec appointment will give more cause for discussion in the summer but in general they've made the right choices: they've expanded Anfield, employed Klopp and have a clear individual (Michael Edwards) at the top responsible for identification and recruitment of signings. Those are big steps, they take time, but we're there.
JAMES: FSG have delivered plenty in their time here, including one of the best players to ever don a Liverpool shirt — Luis Suarez — as well as an impressive and much-needed new stand.
Despite numerous changes over the years their recruitment strategy still needs some fine-tuning, but in Mane, Wijnaldum, and Matip — three of Liverpool's best players this season — they have shown great improvement in this area. It was just a shame that they didn't seem to know that you can buy players in January too.
The owners should always be kept on their toes, and there are still many things they could do better, but the alternative perfect owners their detractors speak of probably don't exist.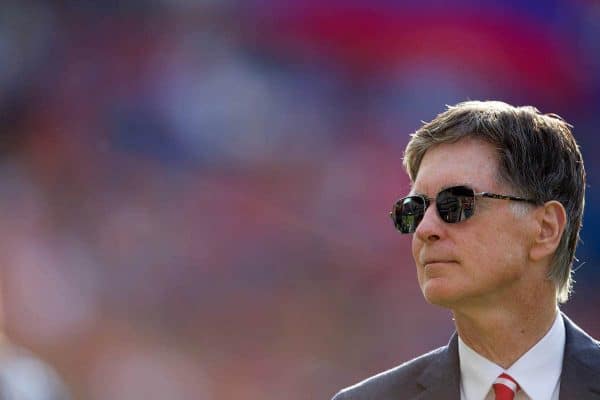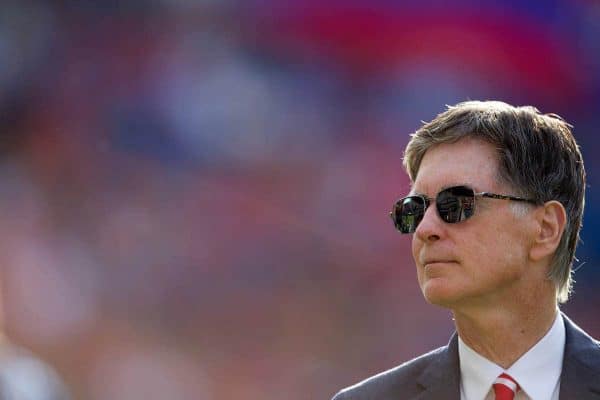 SACHIN: If I had to give FSG a mark out of 10, it would probably be 7, possibly 7.5. They rescued Liverpool in 2010, got rid of Roy Hodgson, brought in Jurgen Klopp and under their charge, Liverpool have reached two League Cup finals, an FA Cup final, a Europa League final and come agonisingly close to winning the title. It's not John W. Henry's fault that the conversion rate has been so poor—that's down to the players and the manager in each circumstance.
It should also be remembered that FSG expanded the stadium, although I do have serious beef with them regarding ticket prices.
The wider concern, as touched upon, is the transfer model—signing young and relatively cheap. It's difficult for that to turn into success when you're coming up against the likes of Chelsea and Manchester City, and yes, it becomes maddening when you consistently lose finals and go through major slumps in form.
But the model is one Klopp is happy with and I'd suggest most Liverpool fans are happy with Klopp, so that's where we are.
Either both parties (owners and manager) assess the strategy and agree to adjust it, leading to increased spending on a different 'profile' of players, or we carry on as we are and trust the manager will eventually get it right. I'm depressed at the moment but hopeful things will improve in the long-term.
---