Last month signalled four years since Philippe Coutinho and Daniel Sturridge arrived at Liverpool, but their Anfield careers have gone in opposite directions during that time.
Back in early January 2013, Liverpool beat Sunderland 3-0 at Anfield, with a young Raheem Sterling scoring and Luis Suarez registering a double.
On the face of it, it was a positive result for Brendan Rodgers, in his first season as manager, but the win ensured the Reds sat just eighth in the Premier League.
Suarez was not yet at his awe-inspiring best, Steven Gerrard was injury-prone and ageing and there was a strong feeling that January reinforcements were required.
In what will now go down as one of Liverpool's most productive January transfer windows, the club signed Coutinho and Sturridge from Inter Milan and Chelsea, respectively.
Neither cost ridiculous sums of money – Coutinho £8.5 million, Sturridge £12 million – and both were most definitely seen as a gamble by Rodgers.
Neither player was hitting the heights many predicted of them, with the Brazilian regarded as something of a luxury player, and Sturridge criticised for a supposed cocky demeanour at both Chelsea and Man City.
Last month saw the two celebrating four years in a Liverpool shirt, and it has been quite a ride for the attacking duo in that time.
They remain the two most technically gifted footballers the Reds have to offer, but their futures look very different.
Coutinho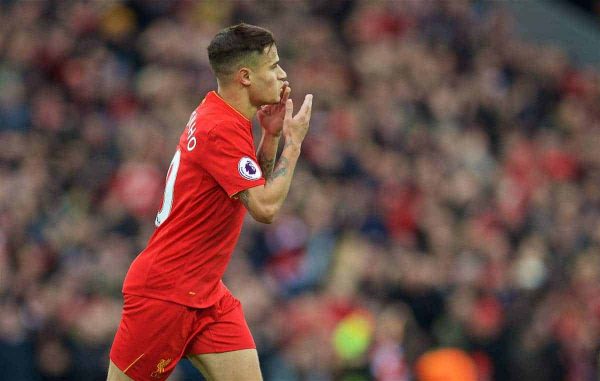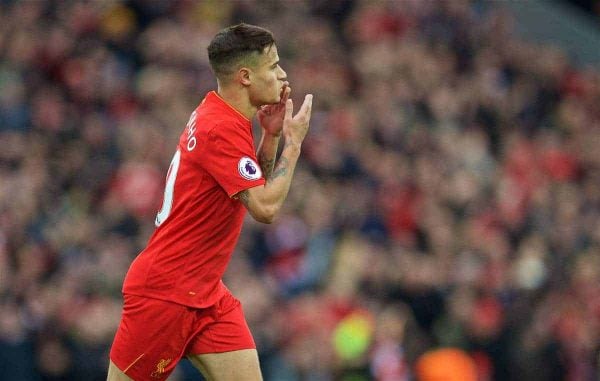 When Suarez departed for Barcelona and Gerrard hung up his boots, Liverpool were crying out for a new hero. Coutinho has, gradually, become the main man at Anfield.
The diminutive 24-year-old may not possess the physical frame or vocal attributes of your stereotypical talisman, but he has delivered at key times more than any other Reds player in recent years.
Back-to-back Player of the Year awards prove how influential he has been, and prior to injury back in November, he looked a strong contender to make it three on the bounce.
With each season that has passed during his time on Merseyside, Coutinho has improved, and he is now at a level where he would stroll effortlessly into Barcelona's midfield.
Hopefully, that never actually happens, of course, and his recent signing of a new long-term contact suggests he is happy with life under Jurgen Klopp.
Some of the touches, some of the assists, and of course, many of his 34 goals, have been a real joy to watch, and he is an integral part of this Liverpool side's future.
Ask any rival fan which Reds player they fear most going into a key game, and Coutinho's name will crop up most times.
He is only going to get better, too, which is a frightening thought for them and a mouthwatering one for us.
Sturridge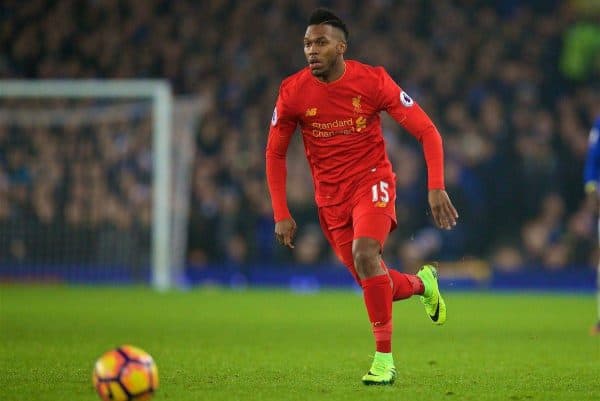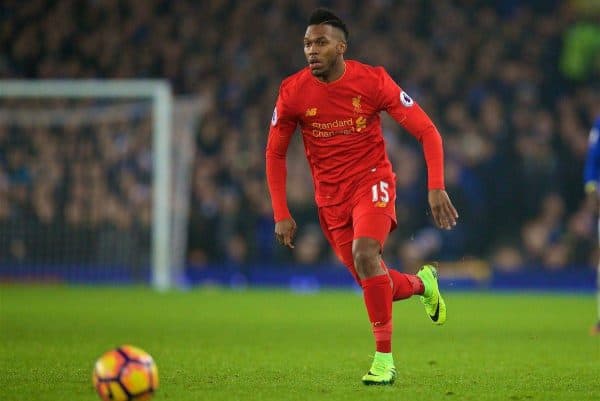 It took no time whatsoever for Sturridge to make an impression, as he scored in each of his first three appearances, despite not playing a full 90 minutes. Ray Kennedy was the last Liverpool player to achieve the feat, back in 1974.
The goals just kept coming at a consistent rate, and along with Coutinho, he added a huge amount to a Reds side that finished 2012/13 in style, losing just once in their last 12 Premier League games.
Early signs of special partnership with Suarez were also showing, and the following season, the two came so close to inspiring the Reds to the league title.
Suarez deservedly gets the main praise for that incredible campaign, but Sturridge's contribution, which included 24 goals, was phenomenal as well.
Much-publicised injury woes have blighted the 27-year-old ever since, but 59 goals in 112 appearances is a special return.
He was quicker to 50 goals than Suarez, Ian Rush, Robbie Fowler and Michael Owen, which says all you need to know about his brilliance – he doesn't even take penalties.
Despite this, Sturridge has never received the same love and plaudits as Coutinho, and their Liverpool careers now appear to be heading in very different directions.
The England international has definitely lost an edge because of injuries, and it is clear to even the most ardent Sturridge admirer that he simply doesn't suit Klopp's style of play.
It would be a huge surprise if he was still at Anfield after the summer, but it is important that he is remembered fondly for some fantastic memories.
Legacies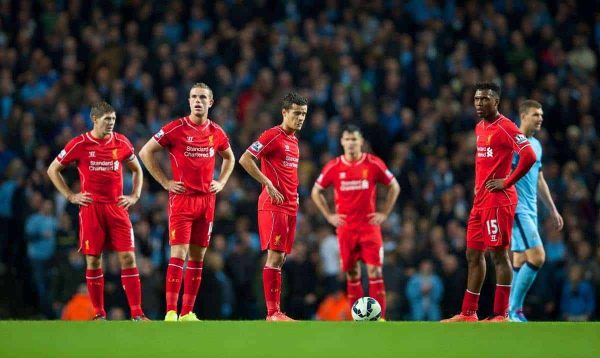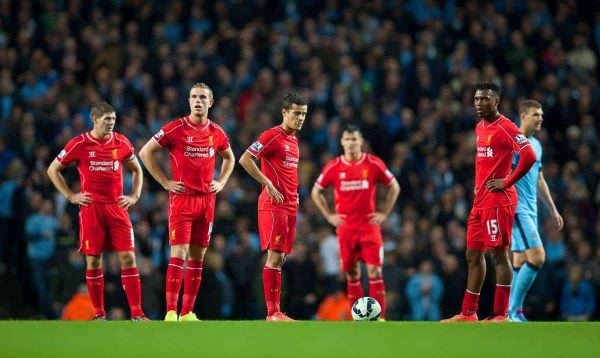 Both Coutinho and Sturridge deserve to be regarded as two of Liverpool best players of the post-Rafa Benitez era.
The duo have produced some memorable moments, often in tandem, scoring crucial goals against the likes of Man United, Everton, Chelsea, Arsenal, Man City and in cup competitions.
They added such a spark when they made their respective moves to Anfield four years ago, and both have been undoubted success stories, especially when you consider their price tags.
Coutinho is very much the star man now, but Sturridge is cutting a rather sad figure. Things just haven't gone for him at any point this season, and with every missed chance, sluggish attempt to win the ball back and slow turn of pace, another nail goes into his Liverpool coffin.
It is telling that, as of this point, Coutinho has played 53 more games than his teammate, despite arriving later in the same month and having injury trouble of his own.
Quite why so many have never warmed to Sturridge remains to be seen – it is unfair to single him out for having a confident personality and naturally laid-back playing style – but he has deserved much better from a section of the support.
History will tell how fondly Coutinho and Sturridge are remembered – Coutinho could be a true great if he stays for a few years and keeps improving – but we should all feel privileged to have seen both in a Reds shirt.
They were gambles that have paid off handsomely, and they have lit up Anfield more than most over the last decade.
The irony is that the duo could both end up leaving at the same time this summer – but for very different reasons. Hopefully not in Coutinho's case.